The Crisis Headquarters of the Czech Senate has decided to reopen the magnificent Wallenstein garden to the general public.
The garden is open daily from 7:30 am to 5:30 pm.
Visitors were reminded of the need to comply with all current quarantine regulations, including wearing a face mask regime and keep the social distance.
Built together with the palace in 1623 – 1630 the garden is one of the finest examples of the early Baroque in Prague.
This strictly geometrically designed garden was created in parallel with the construction of the Palace. At first sight, one's eyes are drawn to the massive sala pavilion, which at the time of its construction was unprecedented, and an artificial cave with stalactites (grotto).
A part of the garden is reserved for an artificial pond with an islet, which was used for boat rides. On the islet, there is a copy of a marble fountain with statues of Hercules and the Nayades by Adriaen de Vries. The pond was used for experiments with a steamship by the inventor Josef Božek in 1816.
In summer the garden is the venue for concerts and theatrical performances.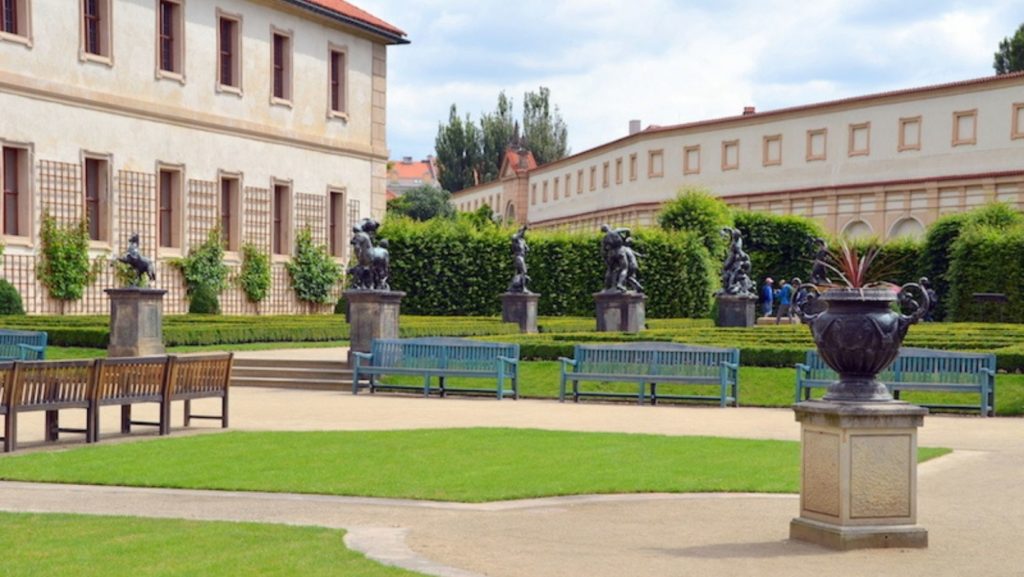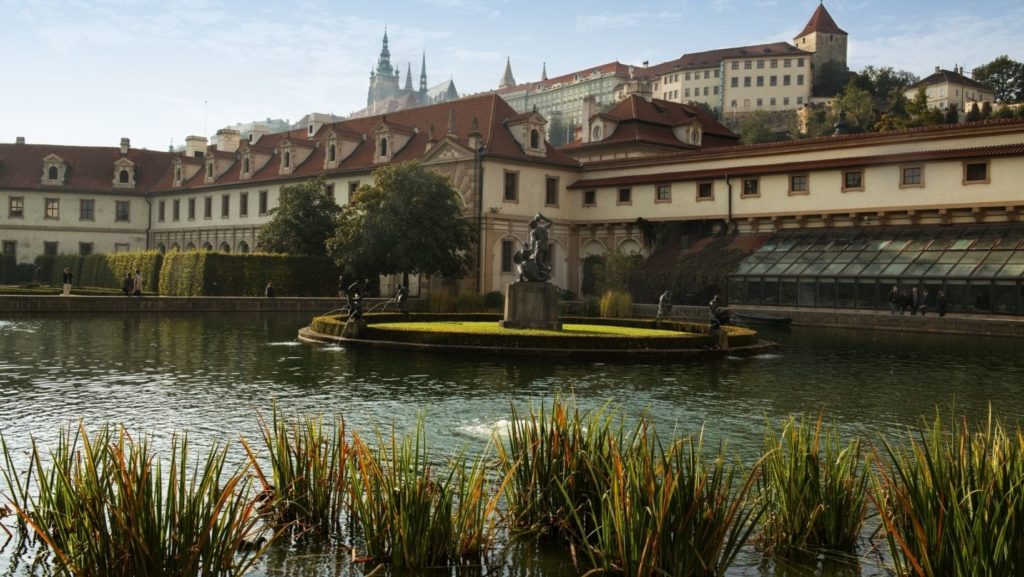 The first part of the Garden to head for is the Sala Terrena. This is the triple-arched entrance hall to the Palace, which rounds off the view of the geometrically aligned parterre section of the Garden.
The pathways between the flower beds are lined with copies of the figures from Greek mythology by Adrian de Vries.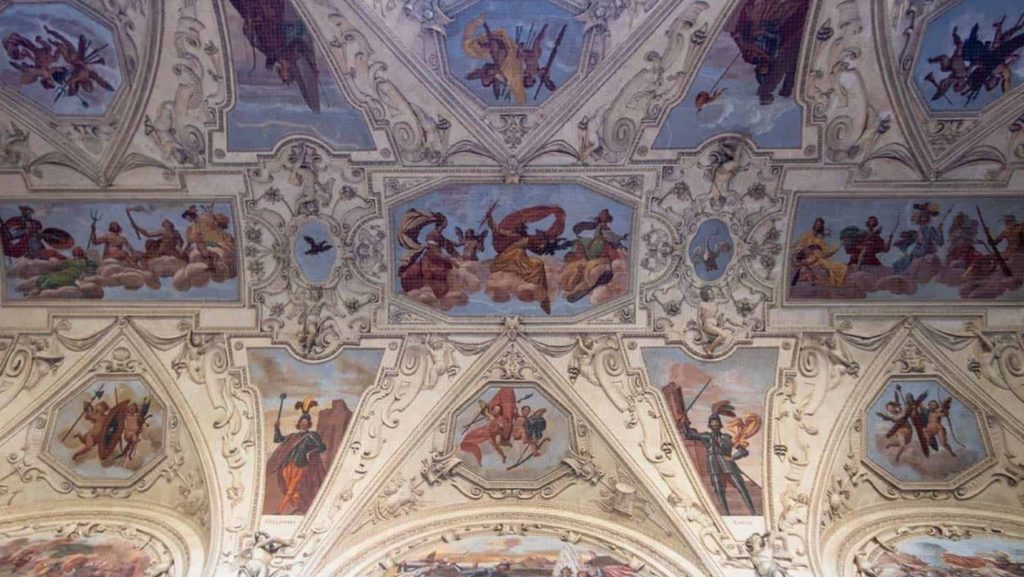 Another impressive part of the Garden is the pond with an islet and statue of Hercules, a copy of the original by Adrian de Vries which now graces the Garden at Drottningholm.
Follow the path around the pond until you can see the dome of St Nicholas Church Prague and the nearby St Thomas Church. It's one of the best viewpoints in Prague, especially beautiful in the early morning light shortly after the Garden opens.