If you are looking for a little relaxation in the Czech Republic, you absolutely must not miss this TOP 10 of the most beautiful natural pools and lakes in the country.
Let's discover together the natural alternatives for your green getaway!
1. Trhové Kamenice in Kamenný vrch
The flooded quarry lies only 2 km from Trhové Kamenice. It has beautiful clean water and till now, not many tourists know about it. It is perfect for diving and snorkeling.
You can get there by the yellow marker to Kamenny Vrch. It will lead you through the forest. Next to the building KP Pardubice, turn right and after a while, you will see the beautiful scenery of crystal clean water with stony walls around.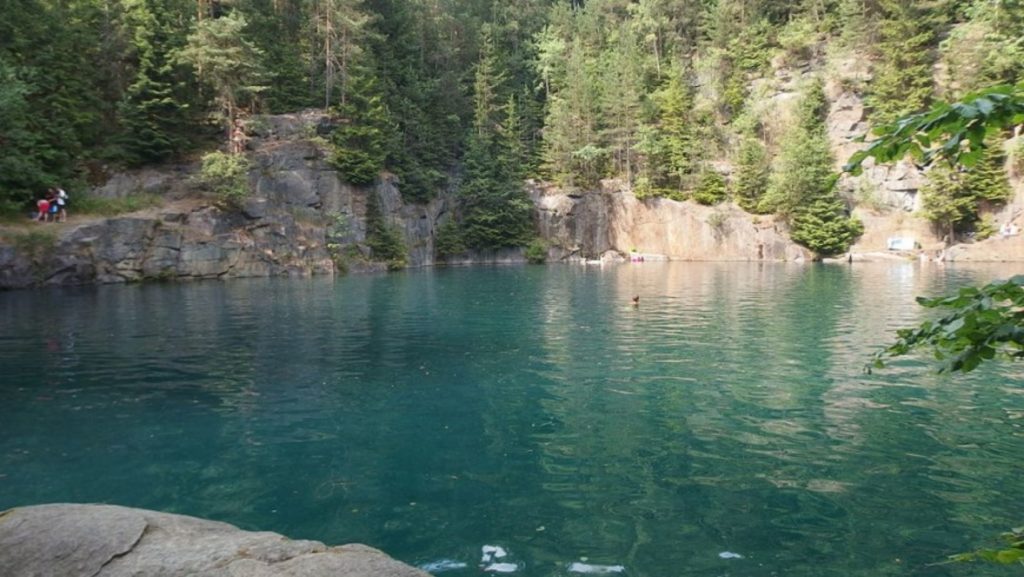 2. Harasov Natural Pools
Bathing under a beautiful 14th – century castle is priceless. Embellished with two beaches and cold water, this wonderful natural pool combines a visit to the castle with a moment of pure relaxation. Furthermore, it is not far from the town of Melnik which is 12km away.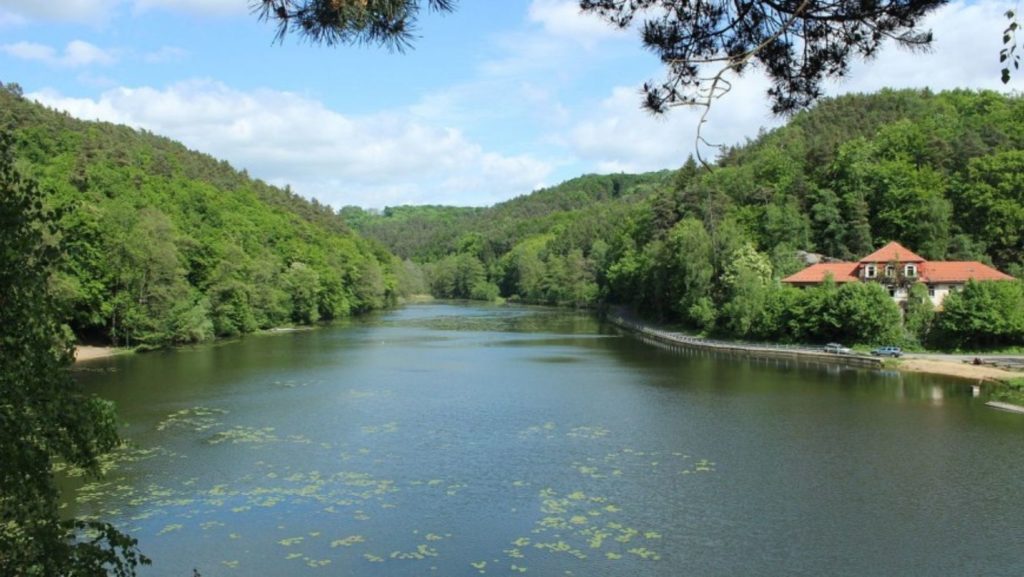 3. Natural Pools of Probostske
Close to Stara Boleslav, you can find lakes perfect for fishing and natural bathing. Near the lakes, there are toilettes, changing rooms, buffets, restaurants, parking lot and many others. It is a favorite place for windsurfers and families with children. These lakes are not free of charge, but the fee is quite small- only 40 CZK/ person.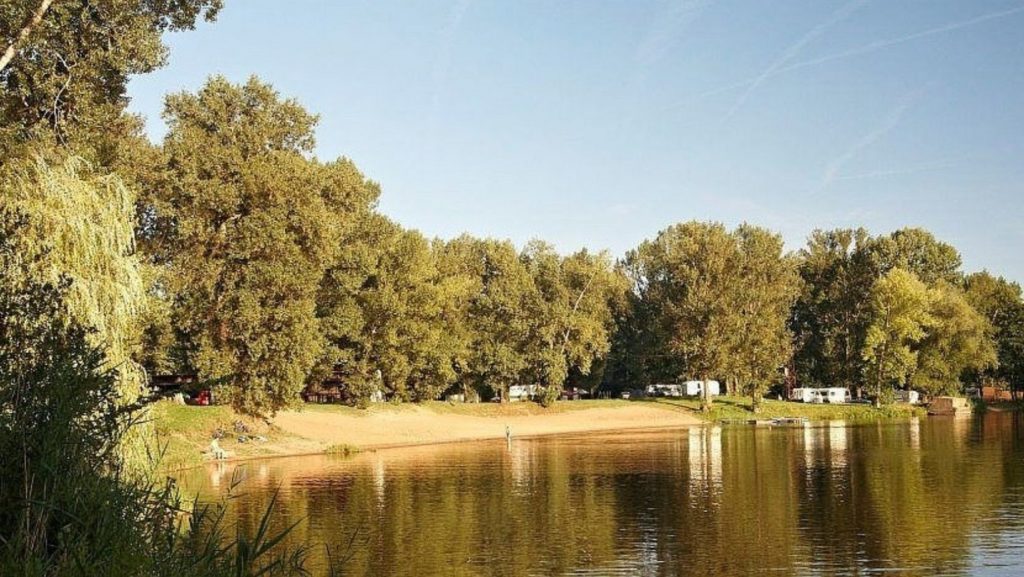 4. Milada Lake
If you are heading to the National Park Czech Switzerland, Krusne Hory, or Ceske Stredohori, you cannot fail to stop at Lake Milada, near Usti nad Labem. 252 hectares wide and about 25m deep the lake is a perfect place for all kinds of activities – water sports, barbecues, or a bike ride around the basin.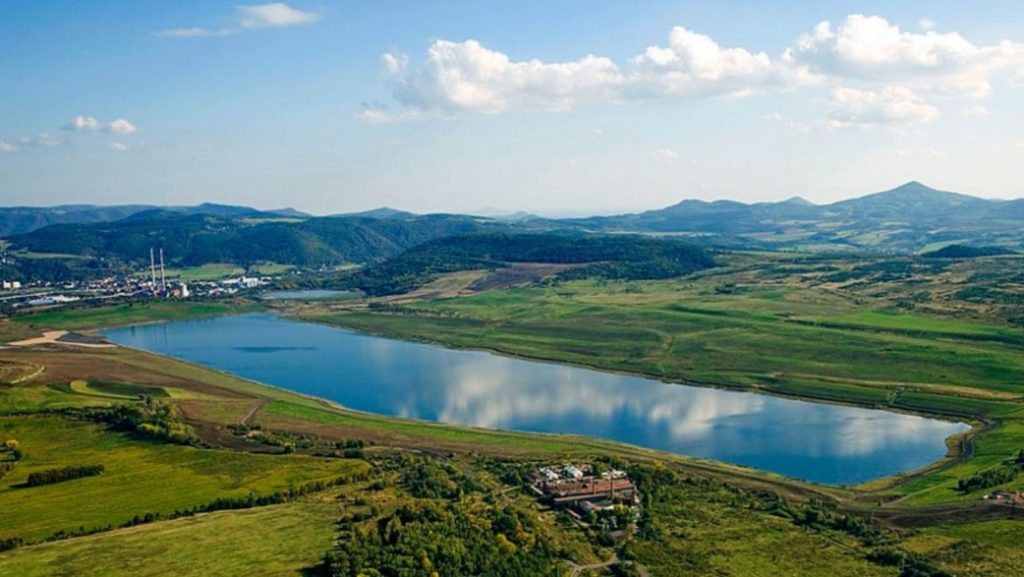 5. Machovo Lake
One of the most popular lakes in Czechia lies in the town Doksy. It is called lake, however, in reality, it is a pond- the largest pond in the country. You can rent boats, pedal boats, surfboards, and small sails in several places in the area. Machovo lake has 4 main beaches, where you can find toboggans, attractions or restaurants. From May to September, you can sail through the lake on a steamboat.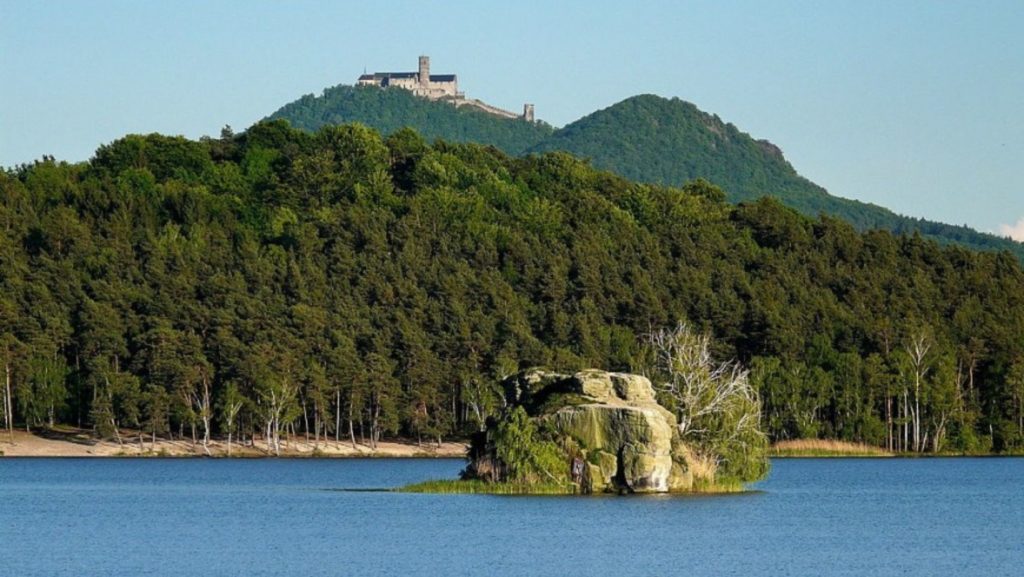 6. Bolevacke Ponds
Built-in 15th century, Bolevacke ponds are important recreational areas in the city of Plzen. It is formed by 12 ponds and the largest one is Velky Bolevacky pond (54ha). Plzen cooperates with Exodus, to create perfect conditions for disabled people with their families in this area. A barrier-free route around the lake waits for you in the city of beer – Plzen.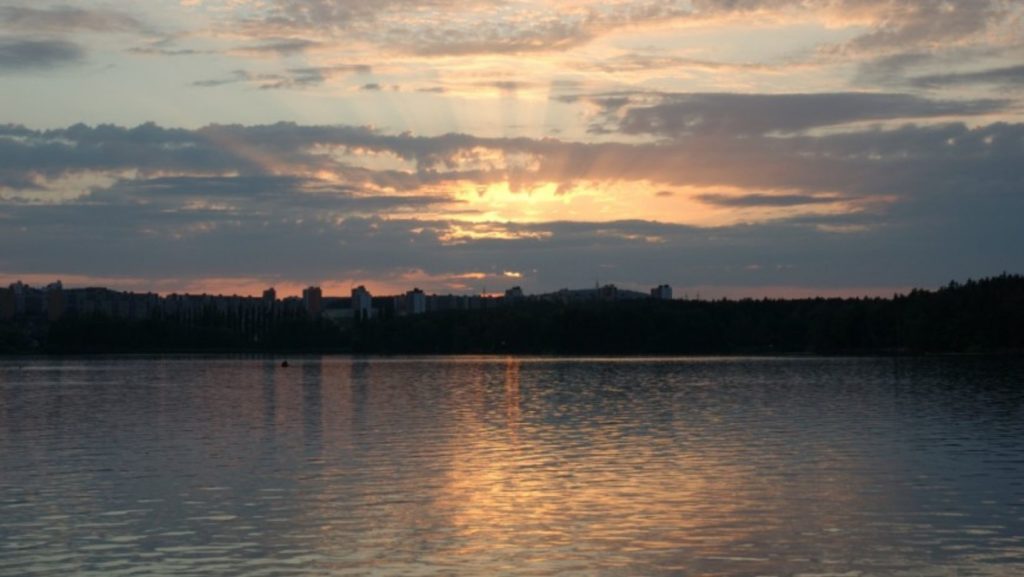 7. Veselske Piskovny
The 5 Veselske piskovny lakes extend in the protected area of ​​Trebonsko. The wonderful beaches bathed by the even more beautiful waters are often compared to a seaside resort. An idyllic place to relax and take a bath.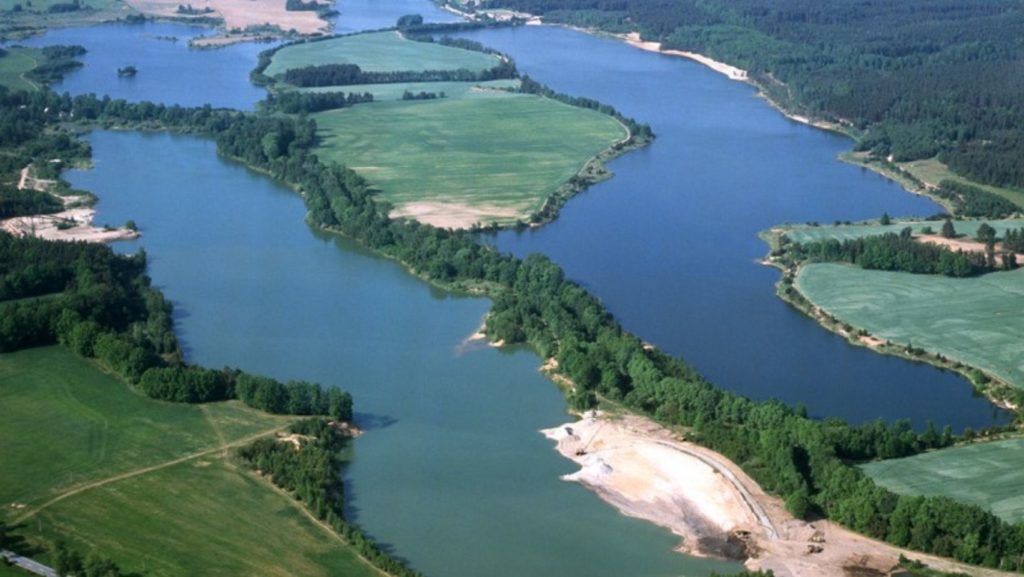 8. Chomutov
Alum lakes of Chomutov are the only one of its kind in the world. It is searched by many domestic and foreign tourists. Bathing in the water of lakes is very healthy for your organism. There are restaurant, buffet, camping sites, table tennis, volleyball, football pitch, beach volleyball, rental of boats, pedal boats, and paddleboards. You can also find the longest route for waterskiing here.
There is separate beach for nudists. Several pools created from the lakes are suitable also for children or not-so-good swimmers.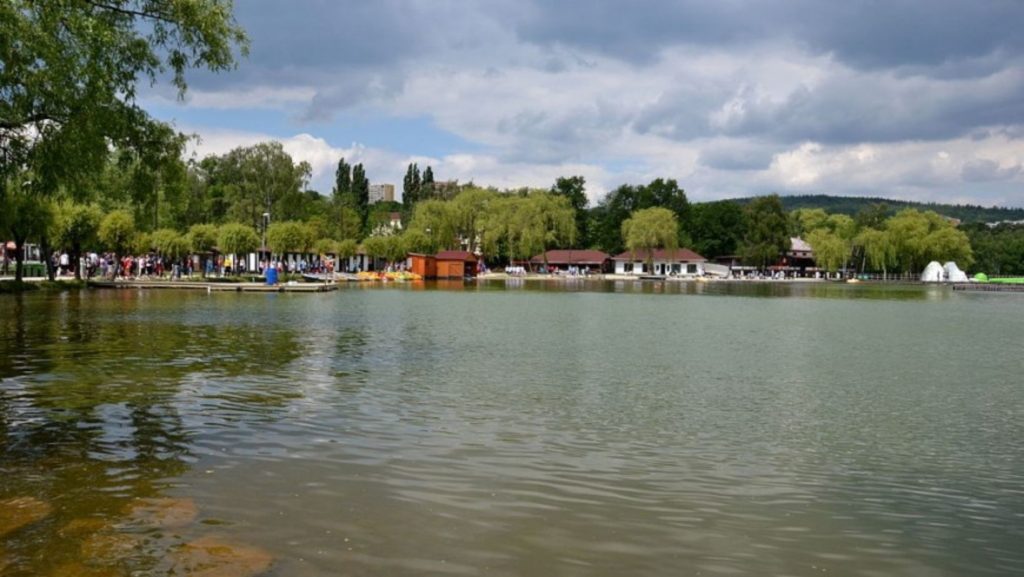 9. Vykleky
The water in the quarry is so clean that it seems pure. You can see the bottom even at a depth of 3m. Thanks to the rich underwater fauna it is possible to go diving. This little paradise is not far from the city of Olomouc.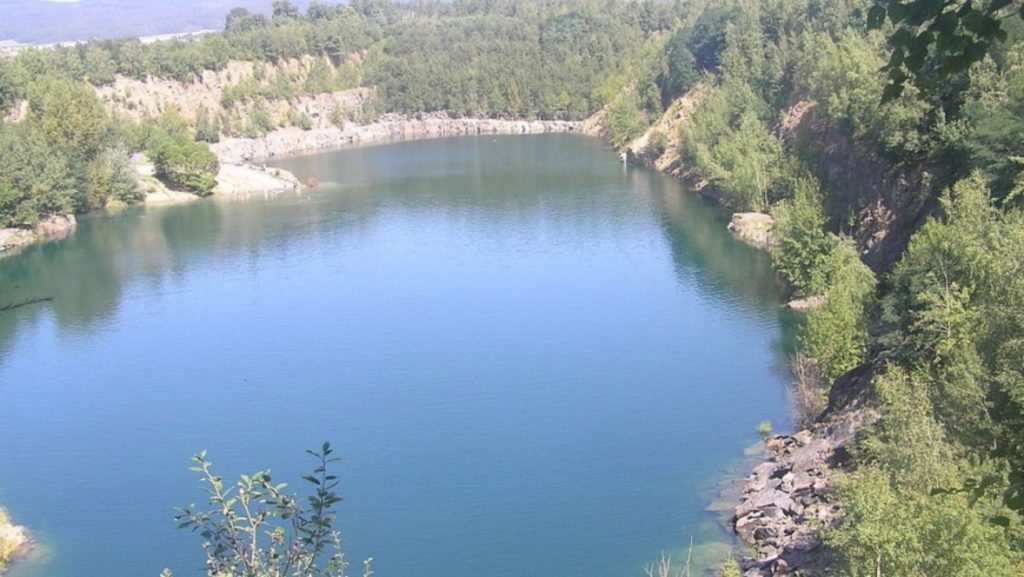 10. Necin
A group of small flooded quarries is situated north of the town Necin. The romantic surrounding of quarries was a part of several movies and series. One of the most beautiful ones is Spic, where the jazz festival is taken yearly. The water is colder and you have to be careful of rocks.