Today in Prague a museum devoted to the Lennon Wall will open in the Malá Strana district.
It will present exhibitions about the history of the wall which started in the 1980s. Visitors can see period photographs and also a new short documentary.
Dozens of period photographs, thematic publications and a previously unpublished short documentary will be offered by the new Prague museum The Lennon Wall Story.
The new museum is located in the basement below the Napa Bar in Malá Strana.
The exhibition includes a 30 minutes long documentary movie about the history of the Lennon Wall, period photographs, and objects transferring every visitor to the wonderful history of this monument and events connected to it.
The Lennon Wall Story is not just about the exhibition. You can also enjoy interactive elements, music as well as authentic gift shop.
"The idea arose four years ago. In addition to information panels, visitors can also experience a 30-minute documentary, which has not yet been published with testimonies of witnesses who connect unforgettable moments and life with Lennon's wall," said the museum's founder Eva Ticháková at Thursday's opening.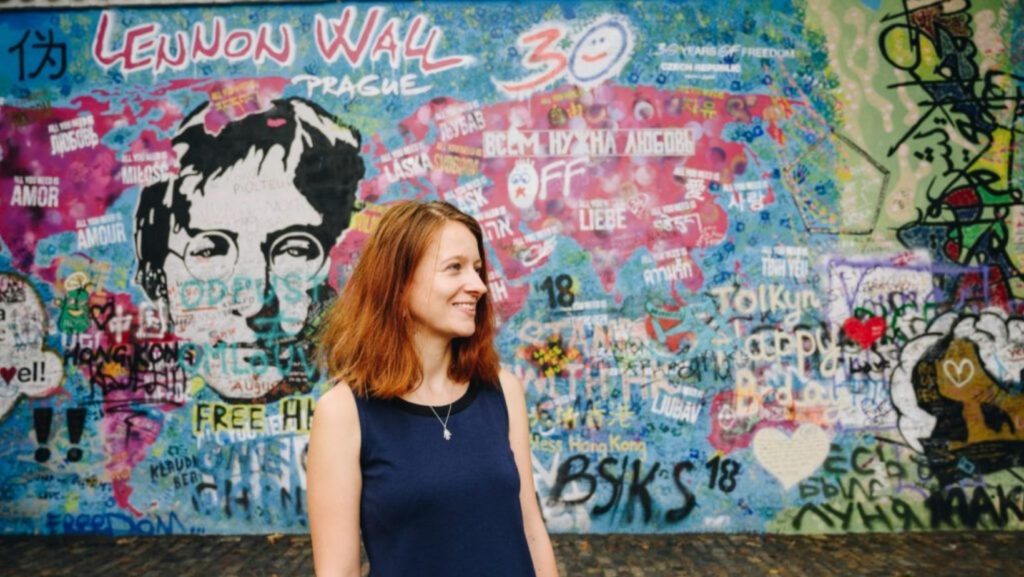 The Lennon Wall Story uses archive footage. It shows the history of Lennon's wall from the 1960s to the present day, with the contributions of chartist František Stárek, musician and journalist Ondřej Konrád, musician Petr Janda and co-author of the book Lennon's Wall in Prague Filip Pospíšil.
The Lennon Wall has become a potent symbol of democratic values, to such an extent that Hong Kong protesters, as part of their ongoing protests and clashes against Chinese rule, have also made their own versions of the wall, despite pro-Beijing supporters' attempts to bring them down.
After the fall of communism, Prague's Lennon Wall slowly shifted from historical landmark and symbol of peace to popular tourist attraction and most 'Instagrammable' spot in Prague.
Located in the Mala Strana district, next to the Kampa park and right in front of the French Embassy building, the Lennon Wall was open to anyone wishing to post a message or graffiti that echoed the symbolism of the place and commemorate the late iconic singer and activist.