Prices for some tickets on the Prague Integrated Transit (PID) system will increase on August 1, but the annual pass will remain the same. 
Tickets for 30 minutes on the city's buses, trams and metro in Prague system will increase in price from CZK 24 to CZK 30. Ninety-minute tickets will go up from the current CZK 32 to CZK 40.
Tickets obtained by text message will also go up in price.
"If we want to maintain and further develop the public transport system of Prague and the Central Bohemian Region, it is necessary to agree on common prices for at least one-time tickets. The annual pass will continue to cost CZK 10 per day," said the Deputy Mayor of Prague Adam Scheinherr (PRAHASOBĚ).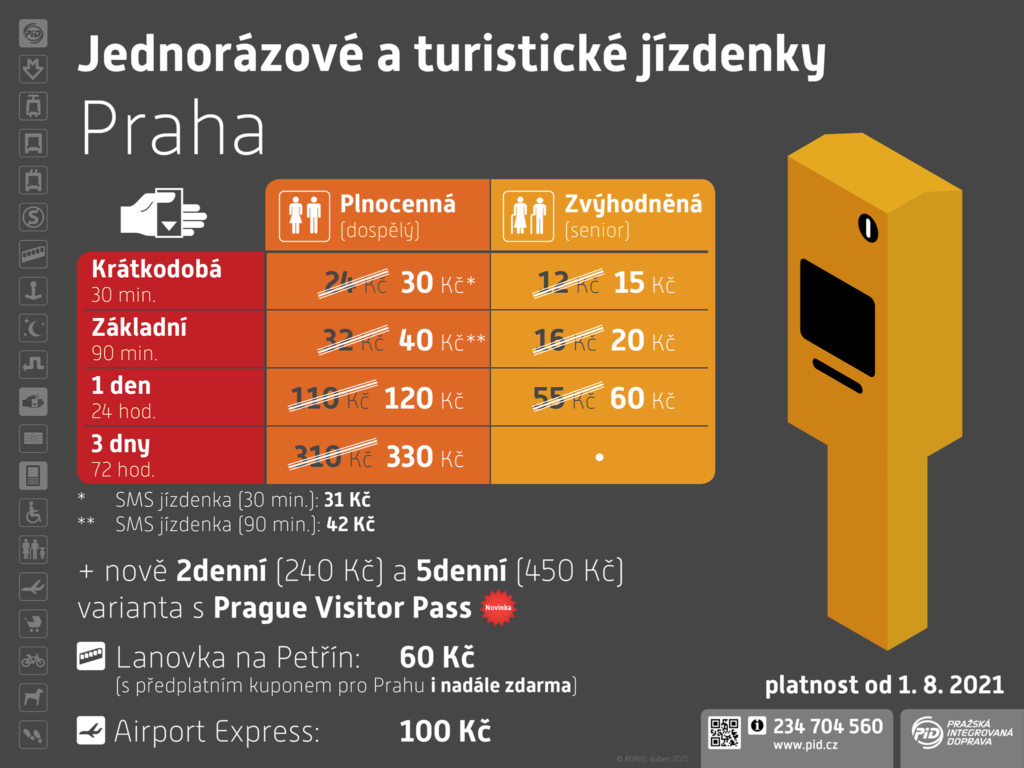 At the same time, special tariffs will be introduced for low-income citizens. They will be able to buy a monthly pass for CZK 165 and a quarter pass for CZK 444. According to city authorities, around 5,500 people in Prague live a difficult financial situation.
"Compared to twenty years ago, Prague City increased passengers' comfort, but if we want to continue offering a better service, as the construction of the new metro D or new tram lines, we need to adjust ticket prices."
Due to the consequences of the coronavirus pandemic, the capital's fare revenues fell sharply, mainly from tourists. According to the deputy, the city will try to save 500 million CZK by re-competing contracts with private carriers.