After last year's break, Signal will light up and revive Prague's spaces in a big way. A total of 4 routes, 15 installations in public space, 6 installations in augmented reality, and a rich accompanying program.
The absolute novelty is a mobile app working with augmented reality, which is dedicated to one entire route in Karlín called Signal AR. It will complement the popular Karlín and Old Town routes and the new Holešovice route.
At the festival you can look forward to works by Milena Dopitová, Jiří Černický or the design duo Vrtiška & Žák, and there will also be famous foreign studios.
If you don't have it in your diaries yet, make a note that Signal will take place this year from Thursday 14th to Sunday 17th October 2021. You can already find the Signal 2021 map here.
Signal AR: Try augmented reality for yourself!
The ninth edition of the digital and creative culture festival is all about sustainability and is called Plan C – ecology, sustainability and above all adaptability. The pandemic got us thinking: "How do we create a festival that can be there with us in times of need?"
In collaboration with digital agency BRAINZ IMMERSIVE, bicepsdigital and four Czech artists – painter, sculptor and writer Jan Kaláb, futuristic visual concept artist AOKU, visual artist Jan Hladil and visual designer Longiy, organizers developed the Signal AR project.
The first ever AR route can be found in Prague's Karlín district. Just download the new festival app (which will be available in late September and early October and we will inform you about its launch in due course), hit the streets and discover the works in augmented reality through your own smartphone. It will run from 8am to 7pm and will be open from the end of September and will run for at least a year.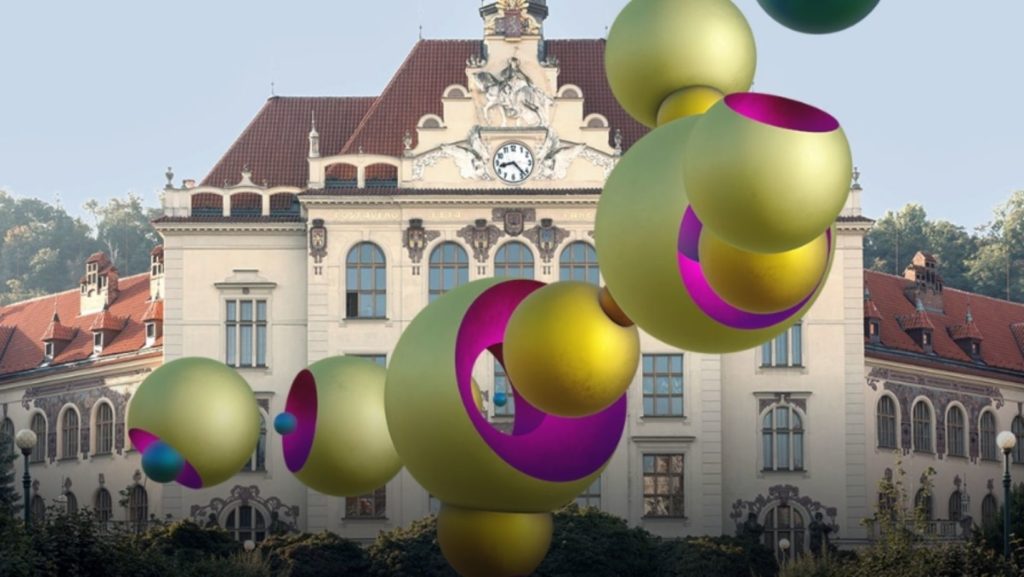 You can look forward to a monumental 3D projection by the Spanish studio Onionlab, which will transform the familiar environment of the Industrial Palace at the Prague Exhibition Grounds into a unique experience. There will also be the popular video mapping of the Church of Sts. Cyril and Methodius on Karlín Square.
This year's festival theme is also interestingly interpreted by the German studio Weltraumgrafik. Its projection will draw you in with its abstract and hypnotic quality. The work responds to the world pandemic, but the creators see the disaster as a challenge and a new beginning.
The ecological theme has also been treated by one of the most important Czech artists, Milena Dopitová, who will present a kinetic object Jeff at the Štvanice hydroelectric power station, drawing attention to the impact of the unhealthy existence of modern society on the nature around us.
Jiří Černický, a visual artist, creator of experimental and intermedia projects and head of the Painting Studio at the Prague UMPRUM, will prepare a mysterious and impressive projection of aquatic animals hidden in the depths of the ocean, which surprisingly manage to transform into the bearers of a clear ecological message. His installation Archaic Topicalities can be found in the Karlín Barracks.
The interactive, playful and energetically completely independent kinetic installation Blooming of Light was created for the festival by designers Roman Vrtiška and Vladimír Žák. You can set the techno-meadow flowers in motion in the area in front of the Main Point Karlín building.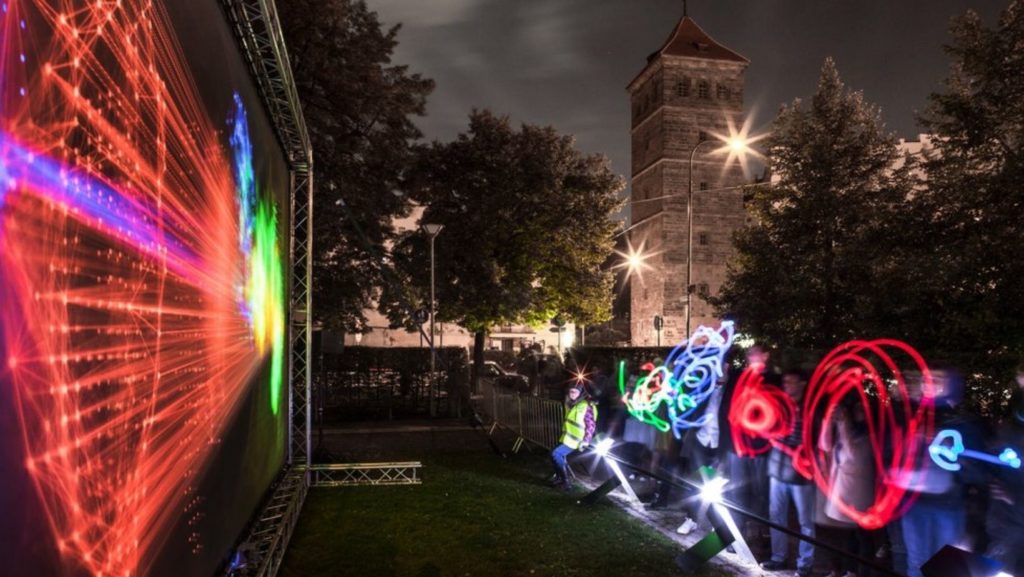 And what about the tickets?
The festival pass can be purchased until 3rd October for 200 CZK, from 4th October to 13th October for 250 CZK, and on the spot for 300 CZK.
A new feature is the introduction of family admission. A festival pass for a family including 2 adults and up to 2 children can now be bought for CZK 550, from 4th October for CZK 700 and on site for CZK 850. Tickets for the accompanying program at the Archa Theatre are not included in the Signal Pass.
Children from 6 to 15 years old and seniors over 65 years old get 50 CZK off the basic price. Children under 6 years of age and disabled persons are admitted free of charge. You can also buy a ticket for the 3D projection in the Industrial Palace for 100 CZK separately only on the spot.
Do you have tickets from last year's event that did not take place? You can use your purchased tickets for Signal 2020 this year!