Thanks to Prague's magnificent rooftop venues, you can admire the breath-taking panorama of 'the city of a hundred spires' while safely soaking up the lively buzz and relaxing with a refreshing drink in your hand or even a hearty meal on the table.
Lucerna palace rooftop
The unique Lucerna terrace, which has been open to the public for quite a while now, provides the perfect and unconventional view of Prague and its rooftops. If you haven't been there yet, do it! You'll love it here for sure. It can be accessed via a paternoster elevator from the Lucerna passage.
The rooftop season lasts until the end of October, specifically every Saturday, Sunday and Monday. Where else would you enjoy a romantic sunset above the Prague castle, if not on the roof of an iconic Prague building, drinking delicious coffee or holding an ice-cold drink? The entry costs 100 CZK and the terrace is open from 2 PM until 10 PM.
Concerts, interesting gatherings or even yoga lessons take place here.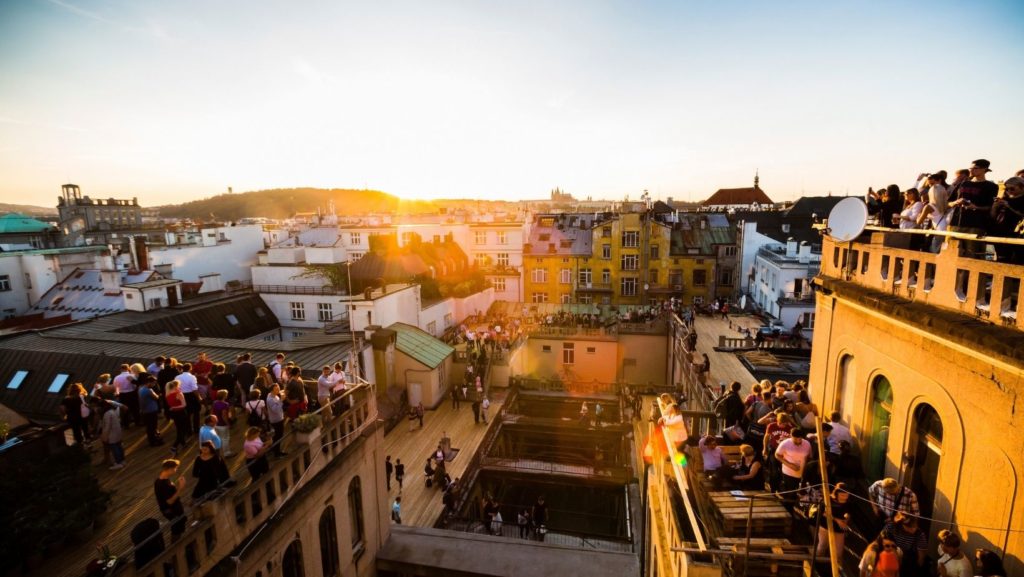 Terasa Smíchov
When you don't know where to go in Prague, this is a great tip! Right on the top of the busy Smíchov shopping center is a more or less newly open bar called "Terasa Smíchov". You can access it from the food court on the 2nd floor.
It's open every day from 11 AM to 11 PM and you can treat yourself to coffee, homemade lemonade, or a refreshing summer drink. Aside from that, there are also parties or yoga classes. You wouldn't expect to find such a nice place to sit down out in the open at the busy Anděl crossing! Besides, you can also rent out this entire Prague rooftop for a teambuilding event or a private party.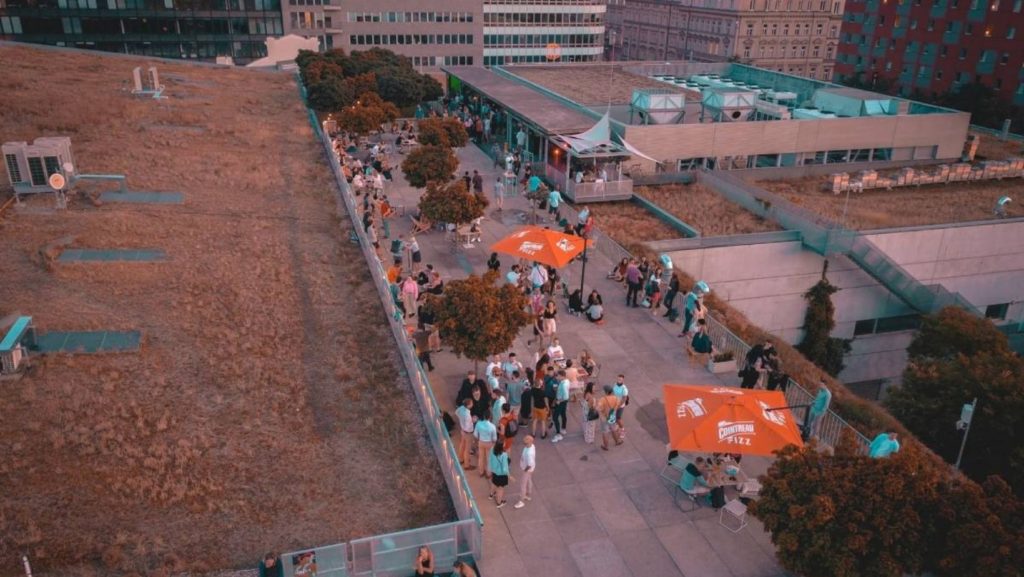 The rooftop of Křižík's pavilions in Holešovice
Not even Holešovice's behind in this "rooftop boom". The Sun Festival happens throughout every Saturday all summer on the roof of Křižík's pavilions on the Holešovice Exhibition Grounds. Czech and foreign DJs play summer house music here – that's what you'd call a stylish Prague summer party! The entry is 180 CZK, and you should buy the tickets in advance.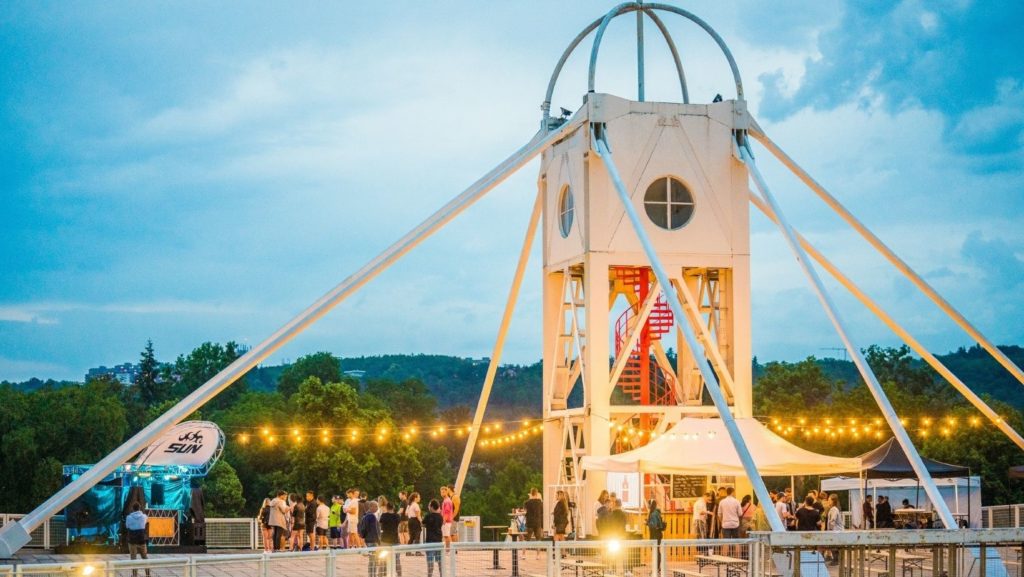 "THE ROOF" by Wenceslas Square
One of the newest rooftop bars can also be found on the rooftop of the Novotel Wenceslas Square hotel near I. P. Pavlova.
It's simply named THE ROOF and is a great summer place to go for a drink with friends or colleagues. It's open from 2 PM until 10 PM and you can enjoy a great view and comfortable sitting.