"Our students have achieved beyond their expectations with a record 36 Average Point Score and 100% pass rate. Whilst the global IB average has also risen this year to 32.99, our result continues to widen the gap when compared with other IB schools around the world," said Michael Bardsley, Principal of PBIS said
This result also showcases the difference that Nord Anglia Education schools bring to students' academic results.
"We are incredibly proud of this year's graduates and the fantastic results they have achieved. The 100% pass rate, our impressively high average pass rate and the high individual scores are all testament to the hard work the students and our dedicated teaching staff have put in during this incredibly challenging year," added Bardsley.
We are delighted that 17% of PBIS students achieved 40+ points which opens up the top universities such as Oxford, Cambridge, Harvard and Stanford.
In addition, 49% of our students gained 35 – 39 points, ensuring that they too will be accepted to Russell Group universities. The school also offers the IB Careers Programme and achieved a 100% pass rate. Students graduating from this programme also have offers at top universities, some with scholarships. Overall, it is a resounding success for the class of 2021.
All of us here at PBIS would also like to congratulate our graduating seniors. These students have put in incredible hard work over the years and we are looking forward to following their bright futures through our Alumni network.
"As an inclusive school that educates students from a wide range of ability levels we are immensely proud that our graduates continue to push individual boundaries with an average subject grade of 5.70 achieved compared to the world average of 5.19. We are equally as impressed that 90% of our students achieved 31pts or higher as an average point score. This proves that our students' potential is only limited by the self-belief of what they can achieve. This also demonstrates the standard of teaching, learning and support that all our students receive, regardless of their starting point when joining our PBIS family," said David Lawlor, Deputy Head Academic/IB Co-Ordinator.
"A huge congratulations to all our IB graduates; we are very proud of their achievements. They have set a new benchmark for others to follow, whilst demonstrating tenacity and resilience to achieve, despite the challenges which came their way," said Jane Cordes, Head of Campus.
The International Baccalaureate Diploma Programme, commonly referred to as the IBDP, is a two-year education programme for students age 16-19. The programme is a widely accepted and recognised qualification for entry into higher education and universities worldwide. To learn more about the International Baccalaureate you can visit their website here. www.ibo.org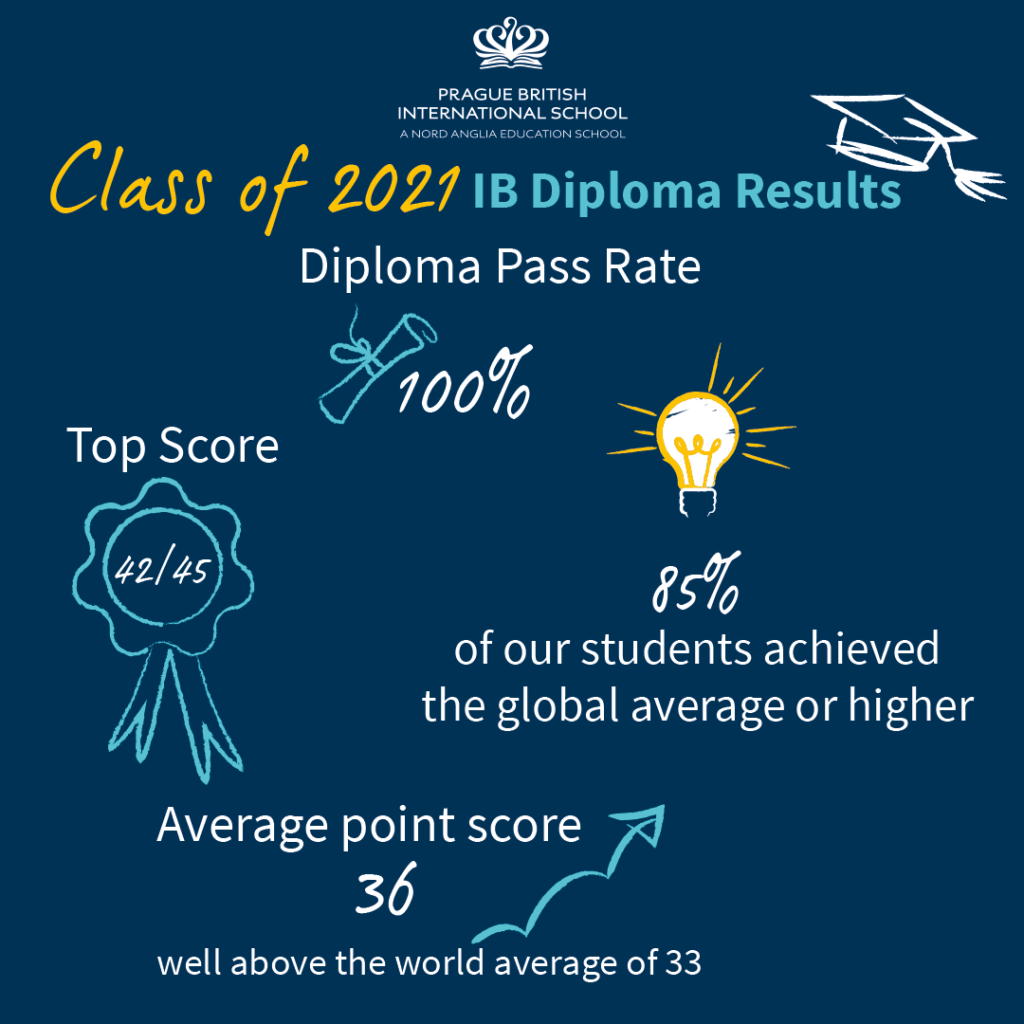 About Nord Anglia Education
Nord Anglia Education (NAE) is the world's leading premium schools organisation, with 73 schools across 30 countries. Their schools go beyond traditional learning to deliver a high quality, transformational education to 67,000 students from kindergarten through to the end of secondary school.
They offer multiple internationally recognised curriculums, including the English Curriculum, the International Baccalaureate, the Swiss Maturité and the US Curriculum, amongst others.