Prague's specialty coffee scene has grown tremendously in the past few years. It is on this premise that we have decided to launch a reviews' series "Your Prague Mug" in cooperation with a certified coffee lover, advisor and expert living in the city, Olga.
To begin the series, Olga went to Mari Vanna coffee house, to find out what they have to offer.
I initially saw this place on Instagram. Pictures from this coffee shop and its unusual interior appeared on my friends' social networks towards the end of last year. Beautiful furniture of the 60s-70s, which evokes memories of my childhood, colorful stylish dishes, eye-catching elements, and soft enveloping light – all of this made me need to go and check it out.
This coffee shop is located in Prague 7, which is famous for its designer shops, hipster restaurants, numerous galleries, and city festivals. It is also dubbed the ART District. Mari Vanna coffee house itself fits perfectly into the urban landscape: a nice "zahradka" or a garden, beautiful lights, and a huge rowan tree right at the entrance.
One Saturday morning I went to Mari Vanna. I saw a spacious cafe with about 17 seats, an interesting bar counter, and a huge showcase with various desserts. As it turned out, I managed to get to know the owner of this establishment, the only visitors were a young couple and me: the beautiful lady Alexandra shared the story of Mari Vanna with me, and I want to share a small part with you readers.
"When I was making this coffee shop, I always sat down in the place of the guest and thought about how it would be more convenient and pleasant for him to be here," Alexandra told me.
You can feel how very energy, warmth and love have been invested in this place.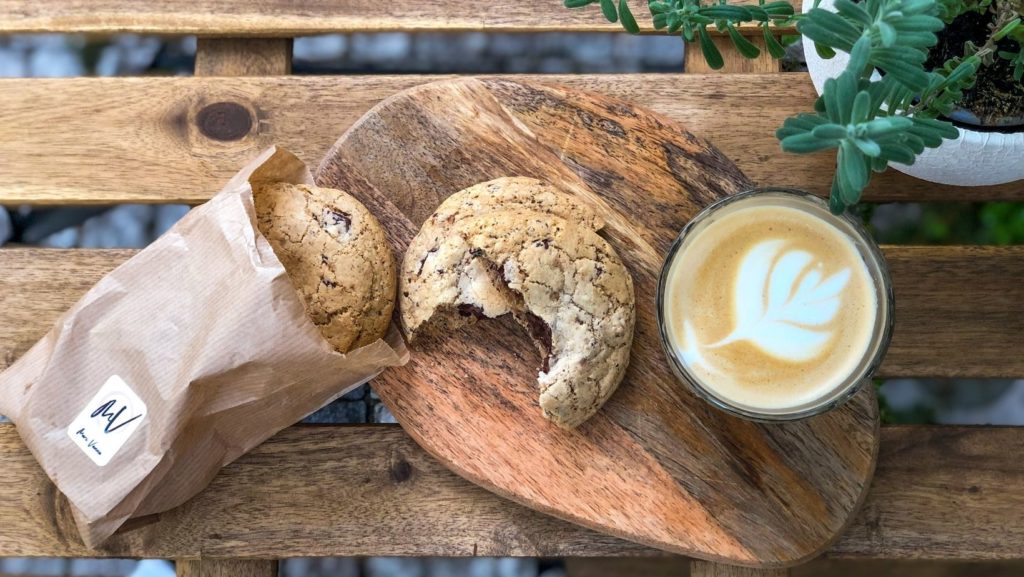 The menu at Mari Vanna is simple and straightforward: everything fits on one page. Espresso can be bought for 49 CZK, a cappuccino costs 65 CZK. There is not only specialty coffee among the drinks- you can also find matcha, different tea, and soft drinks. The menu also includes alcoholic cocktails and wine.
"We are usually open until 20:00, but since we have cocktails on the menu, we are happy to stay with the guests until they want to leave our coffee shop," added Alexandra.
All the desserts in the Mari Vanna are homemade. My eyes were running wild, and it took me a long time to decide what to try first. As a result, I took the newest of the presented pastries – a croissant with pistachio cream and I was not mistaken. I also took a few more desserts with me: a matcha roll with blueberries, a cinnamon roll, and a chocolate chip cookie.
In my opinion, this place is underestimated and that is why I wanted to share it with you; here you will be treated as the most welcome guest. When I left the coffee shop, I decided that I needed to come back here with my friends next week and show them this hidden gem.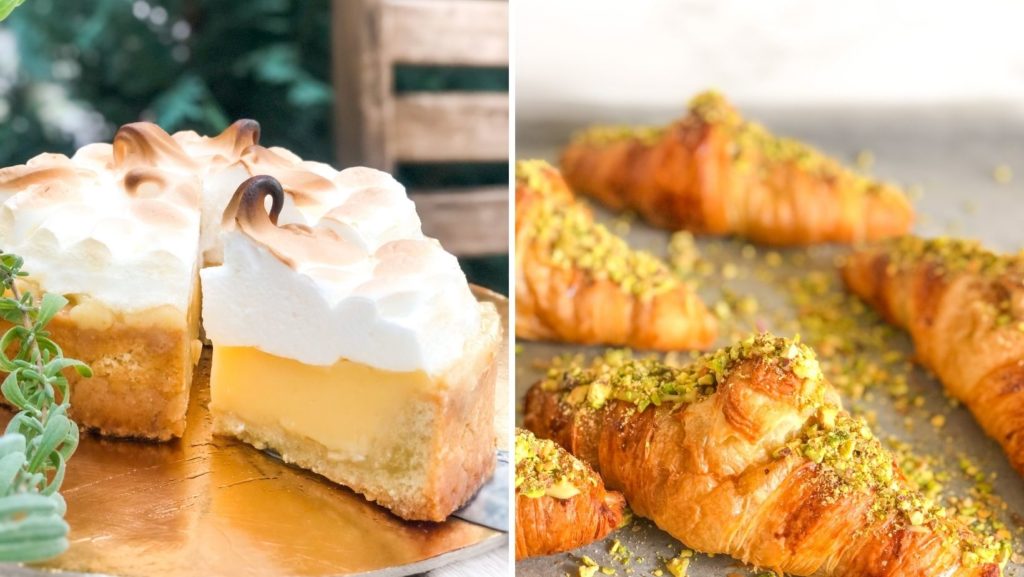 Mari Vanna in Šmeralova 146/6, 170 00 Praha 7-Bubeneč, opens Monday to Friday from 8:00 am to 8:00 pm, and from 9:00 am to 8:00 pm during weekend. It is possible to make all sorts of events here- such as meetings, birthdays, workshops.