The ManaBurger was voted Plant Product of the Year in a poll hosted by Rostlinne.cz, a Czech initiative that helps producers, supermarkets, and restaurants bring new plant foods to market.
This is the second time that a meat alternative has won the poll. The ManaBurger dethroned last year's winner, vegan ground meat produced by Next Level Hack.
The enormous spike in interest in plant-based alternatives to meat has been confirmed by hard data; the sale thereof in Europe has increased by two-thirds in the last two years.
The demand for plant products is growing year on year. According to data from the Smart Protein Project, collected using Nielsen MarketTrack from 11 European countries, including Austria, Germany, and Poland, the market for such products in Europe almost doubled between 2018 and 2020.
The most popular category was plant alternatives to meat, whose sales increased by over two-thirds (68%) during this period, and even by as much as 78% in Germany. The demand is highest for chilled products like burgers and hot dogs. Still, consumers would like to see an even larger selection of plant-based products on store shelves.
"Interest in plant products is also skyrocketing in the Czech Republic. Indeed, almost a third of Czechs want to eat less animal products and more plant products. This is due to the fact that more and more of the population is becoming flexitarian, or trying to reduce consumption of animal products for ethical, ecological, health, or other reasons," says Marianna Slováková, manager of Rostlinne.cz.
The popularity of plant alternatives to meat in the Czech Republic is reflected by the results of the Plant Product of the Year poll, held annually by Rostlinně, in which consumers vote for their favorite vegan product online. 8,500 people voted in this year's poll, which was the third, and the ManaBurger won in a landslide victory.
This is the second time in a row that a plant-based meat emerged victorious, as last year's winner was vegan ground meat from Next Level Hack. "Winning Plant Product of the Year in the Rostlinně poll is a great motivation and incentive to continue contributing to positive change in food production practices, combating poor nutrition, and answering questions about the food security of our future that have gone unanswered for too long.
The ManaBurger is popular not only among customers of our eshop but of Czech online supermarkets. And by this summer, we plan to make it available in all retail supermarkets in addition to Globus, where you can already buy it, as well as through all burger delivery services," comments Jakub Krejcik, founder, and CEO of Heaven Labs, producer of the ManaBurger.
A total of ten products were nominated for the poll, and voting took place from 17 February to 17 March 2021 at Rostlinne.cz.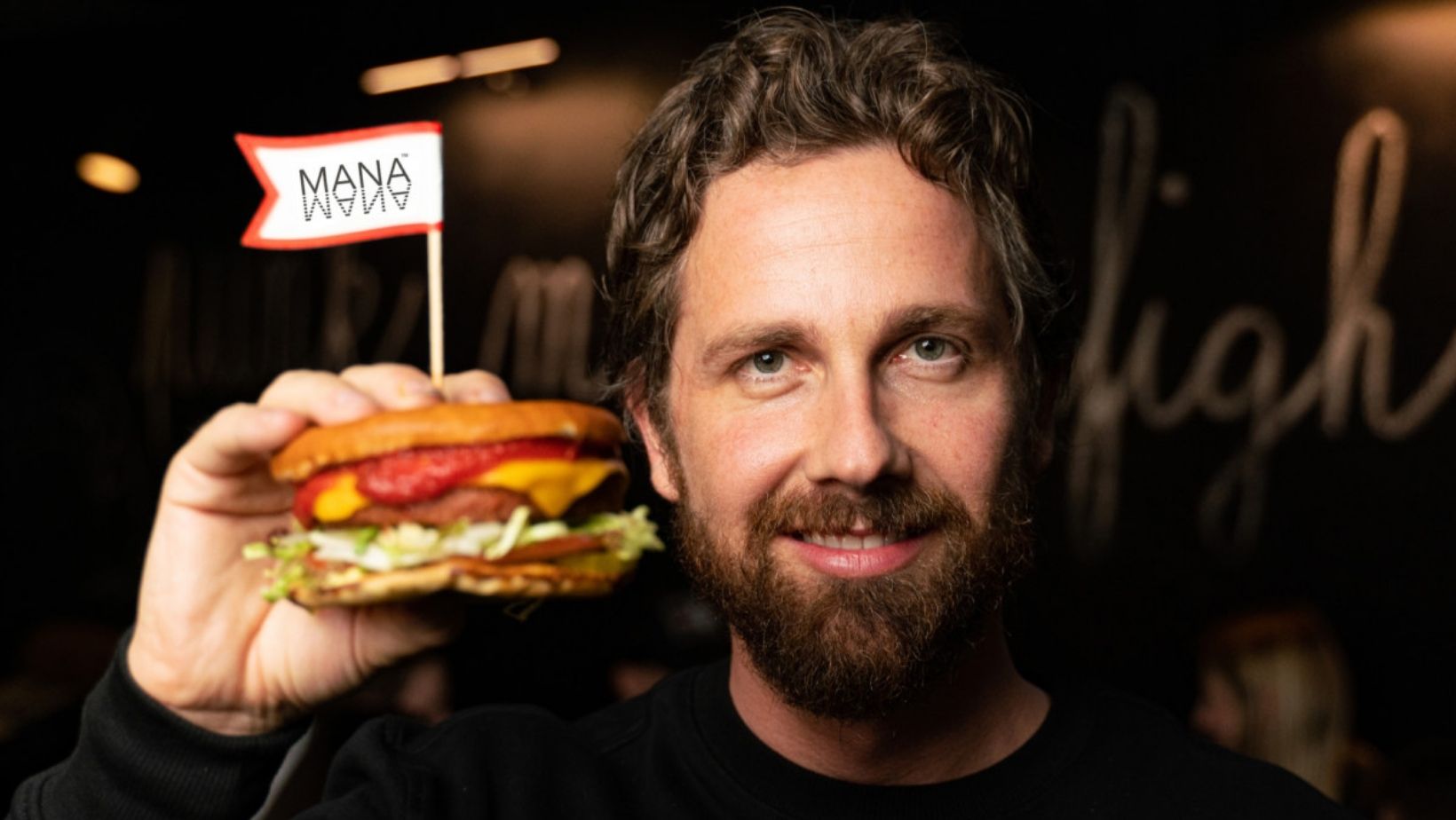 About the ManaBurger—a Patty With All Essential Nutrients
Mana's burger patty is produced by food scientists and biochemists at its headquarters in Modletice near Prague. It is composed of premium ingredients, which are tested in state-certified laboratories.
Heaven Labs s.r.o. Modletice 194, 251 01 Modletice, Czech Republic The patty (130 g) provides 20 g of high-quality protein from peas, rice, hemp, mung beans, and algae. It is also high in fiber (4.2 g), rich in omega-3 DHA and EPA fatty acids, and delivers a primarily unsaturated, 22-g mix of 5 different oils: algae oil, coconut oil, flaxseed oil, sunflower oil, and canola oil. Sugar content is very low.
The ManaBurger is currently available via Heaven Labs' Czech, German, and US eshops (mojemana.cz, drink-mana.de, and drinkmana.com, respectively), and in the Czech Republic via online supermarket kosik.cz, as well as some restaurants in Prague, including Žižkov's famous Belzepub.