Few artists influenced music as much as Louis Armstrong did. When the jazz legend arrived in Prague in March 1965, he was known as a worldwide star who was preparing for his big return to the charts.
He was even ahead of such greats as the Beatles in popularity. The genius trumpeter spent ten days in Prague, while his concert in Prague's Lucerna was moderated by the legendary pair Suchý-Šlitr.
The jazz legend in Prague
Nowadays, it is quite common for some of the world's biggest stars to make appearances in the Czech Republic, but in 1965 this was not the case.
This is one of the reasons why the world-famous jazz trumpeter and singer Louis Armstrong came to Czechoslovakia in March of that year. Louis Daniel Armstrong arrived in the heart of Europe with his band All Stars to spend a total of ten days here. Music journalist Lubomír Dorůžka became his interpreter and a guide around Prague.
At that time, Armstrong stopped in Prague as part of a tour of Eastern Europe and the Federal Republic of Germany, while our capital was his first and the longest stop of the entire tour. He spent a quarter of his European stay in Prague.
In addition to Germany and Czechoslovakia, he went to Romania, Bulgaria, and Yugoslavia. In the summer of 1965, he returned to Europe but this time to Budapest, Hungary where he performed at the local Népstadion in front of 91,000 people.
And what did the concert in Prague's Lucerna look like? It was an extraordinary cultural and social event, which was then moderated by Jiří Suchý together with Jiří Šlitr. It is no wonder that domestic stars such as Karel Gott, Eva Pilarová and Karel Vlach also took part in the concert. They did not want to miss this unique experience.
Armstrong was at the peak of his career at the time, as he had a big musical comeback with the song Hello Dolly, which reigned in the US charts. It was such an extraordinary, memorable event that Supraphon even decided to release a single called Louis Armstrong in Prague six years later with the consent of CBS International.
The song captured his live performance in Lucerna Music Hall. The entire recording of the concert was not released on LP until 1979.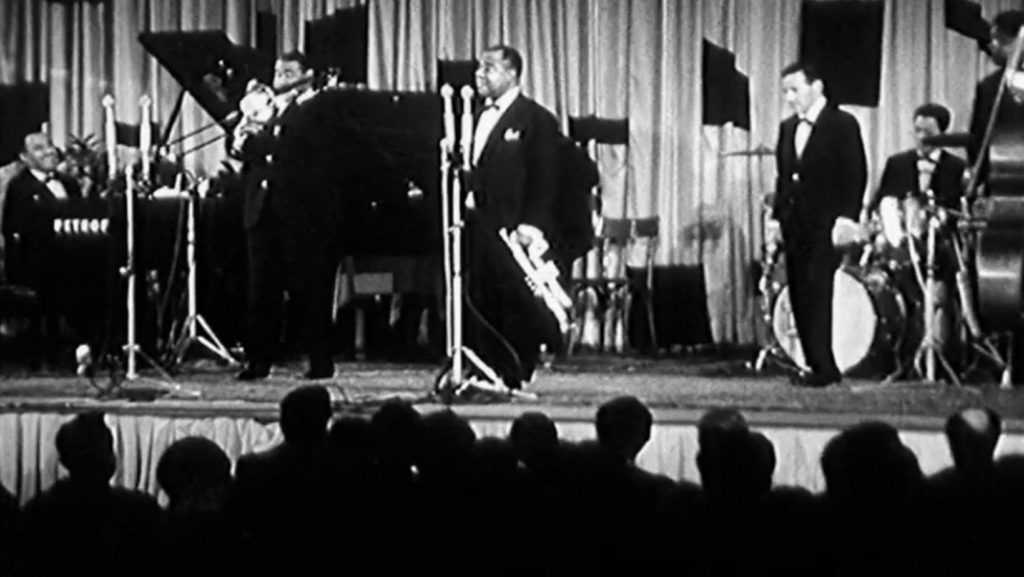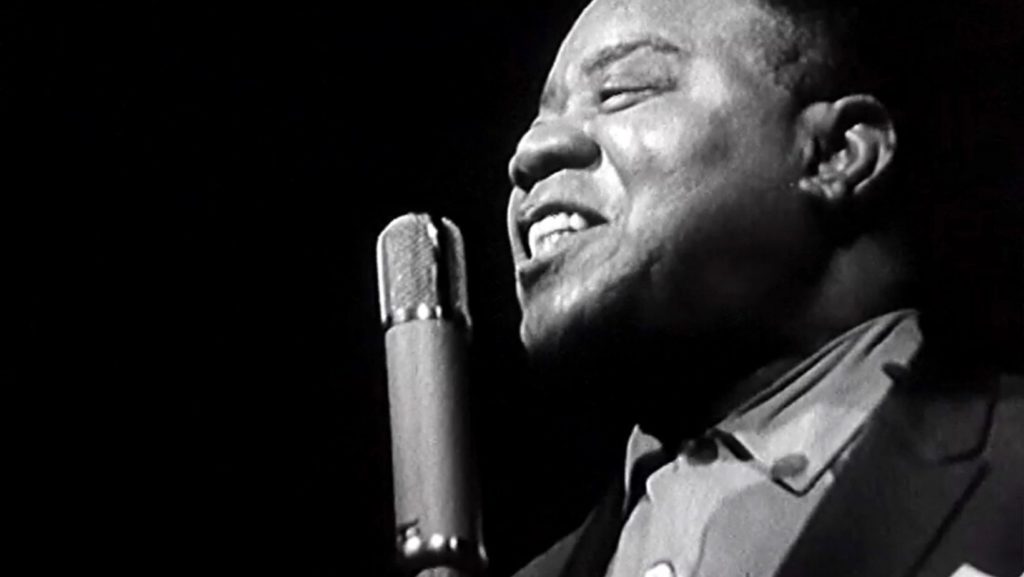 In addition to the concert in Lucerna, Louis Armstrong managed to enjoy some time in the city, for example, at the Semafor Theater, and on a tour of St. Vitus Cathedral at the Prague Castle. At that time, all local media gave updates about Armstrong, and every citizen wanted to meet the legend on the street.
From today's point of view, it is quite astonishing that the communist regime did not mind Armstrong's visit. During the '50s, jazz music was deemed inappropriate and had a bad taste in Czechoslovak culture.
However, thanks to historical documents, we now know that Louis Armstrong spoke positively about his visit to Czechoslovakia and he very much enjoyed his stay in Prague.