In Kladruby nad Labem, 25 km from Pardubice, are the oldest stables in the world, a place surrounded by meadows, pastures, lanes, and the remains of the ancient riparian forests on the Czech banks of the Elba and its tributaries.
This is where the Kladruber comes from. These white horses with an elegant gait that inspire respect with their 700 kg weight and big deep eyes.
One of these horses became famous as the government decided to dedicate it as a wedding gift to the dukes of Cambridge, William, and Kate, in April 2011.
Kladrubers were bred to serve as ceremonial carriage horses at the Habsburg courts in Vienna and Prague. A warm-blooded breed based on Spanish and Italian horses, a convex head with a Roman nose is among their significant features.
Since the late 18th century, the Kladrubers have come in two colors, grey and black. The grey ones were used for royal ceremonies while the black ones served high-ranked clergy.
Today, they still do the same at the Danish court, while others are used by the trumpeters from the Swedish Royal Mounted Guard. Some carry police officers in the Czech Republic and the Netherlands.
The breed's peaceful nature also makes them a popular riding horse among private owners around the globe, and some compete in international carriage driving events.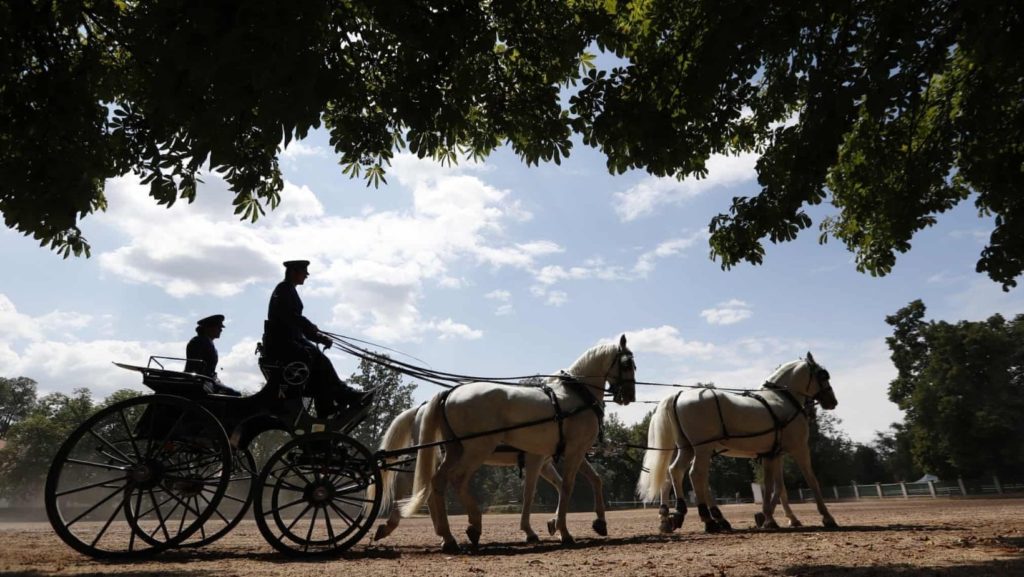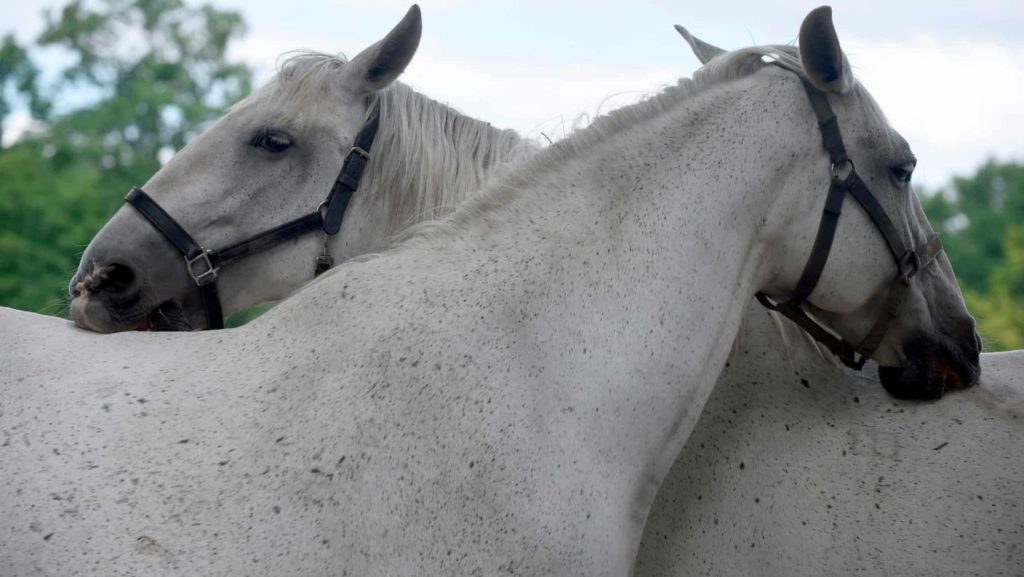 Making the UNESCO list
In 2019, the stud farm has been added to UNESCO's World Heritage list, acknowledging the significance of a tradition that has survived for centuries.
Kladruby director Jiri Machek said UNESCO's recognition is the confirmation of "the global uniqueness of this place."
"There are three unique aspects about it," Machek told The Associated Press. "It's not only about a tangible heritage, it is also the breeding of unique Kladruber horses, which means the landscape still serves its original purpose. And the third, unique thing — which is not mentioned so often — is the intangible heritage, the traditional way of doing things, that is we have been trying to operate the stud in a traditional way."
Kladruby is easily accessible by car or bus. You can choose from four different guided tours with prices up to CZK 200. Three take 45 minutes, one is 30 minutes. Discounts for children, students, retirees, and families.