Georgian cuisine contains various flavors, delicious dishes for vegetarians and meat-lover, and authentic wine with a unique and extravagant taste.
To find a perfect ratio of the freshly made meal with the refreshing lemonade or wine on the side, we checked out some Georgian restaurants and bistros around Prague. Discover what we found out!
The place is located in the thriving and living area of Prague 2, just a couple of minutes from I.P. Pavlova station. Recently this spot is also available on Wolt. A significant update in terms of convenience and pandemic!
You can find different types of khinkali and khachapuri. For example, you can take a bite of khinkali filled with meat, mushrooms, or spinach. As for khachapuri, there are different tastes as well – with beef, cheese, potatoes, spinach, or egg. Also, you can give a try to the Georgian soup that costs only 85Kč!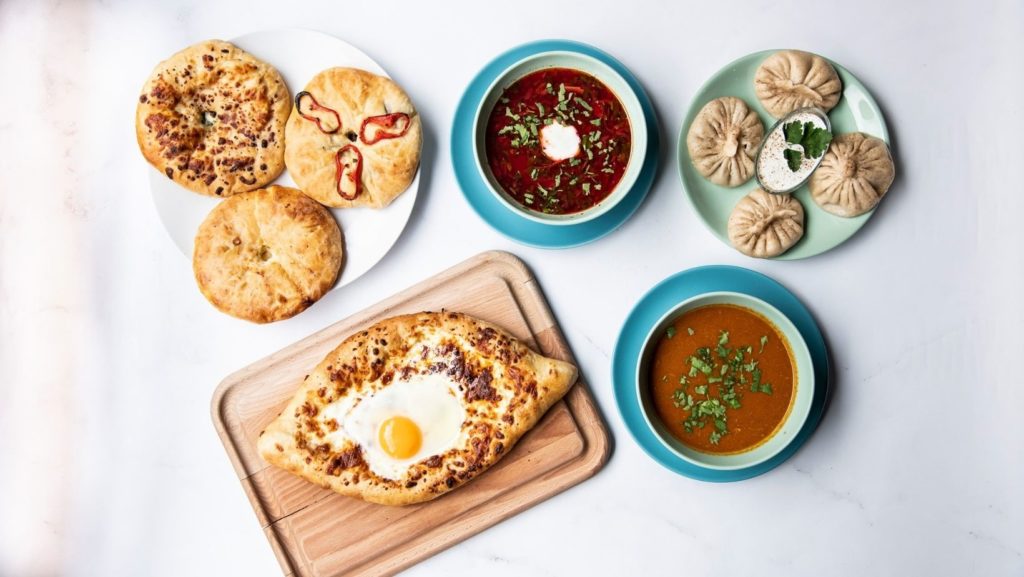 Located near Old Town Square, Gruzie welcomes people who miss their homemade food from Georgia and people who want to taste something new. The doors are open for you from 12:00 to 23:00, including the weekends.
According to founders, "hospitality is one of the things that is valued in Georgia. That is why they established the restaurant to create a second home for anyone who visits the place."
All the dishes are made from the old Georgian recipes, respecting culture, history, and traditions from the previous generations. You have a fantastic opportunity to taste magnificent Khachapuri, Khinkali, Shashlik, and other specialties.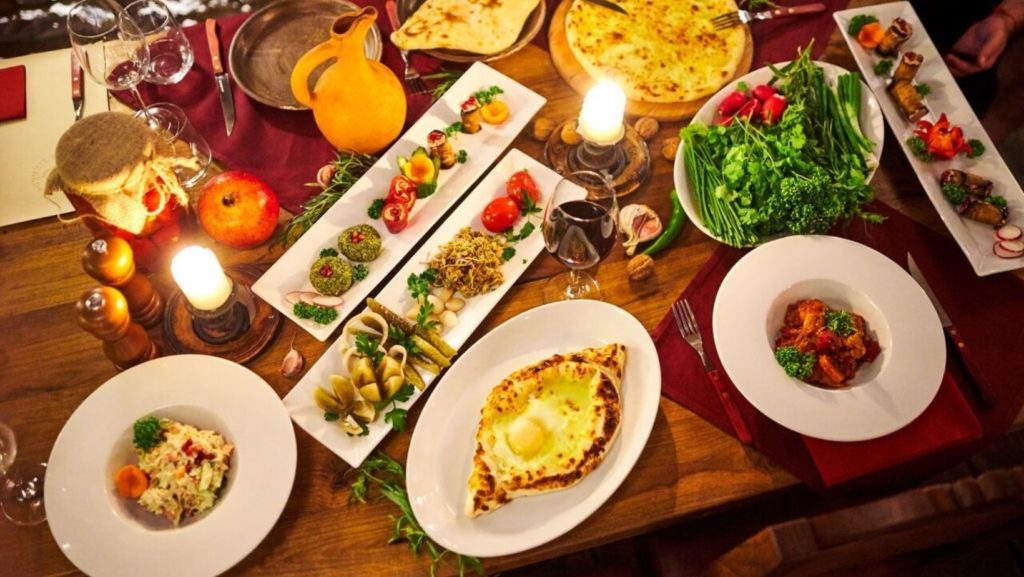 Matoka Georgian is situated in the Žižkov. Available on all possible delivery services such as Wolt, Bolt Food, and Dáme Jídlo.
All the dishes are created with love and passion. Some reviews state that Matoka guys are genuine 'Khachapuri Kings in Prague,' and we cannot agree even more! Here you can try a wide selection of Khachapuri: Ground Beef BBQ, Double Cheese, Spinach, Chicken & Mushrooms, Cheesy Potato, and Spicy Beef!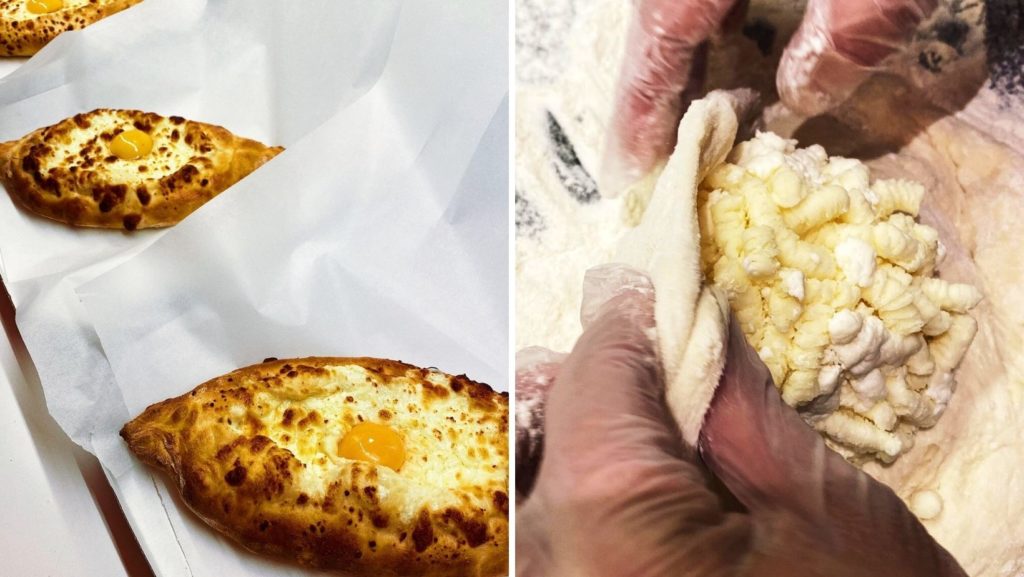 The story of the place is kind of magical: after living in the Czech Republic for over 30 years, a group of Georgian friends decided to provide the entertaining gourmet experience of Georgian cuisine without leaving Prague. We can say that the founders only fulfill their aim and dream.
Since 2018, they have received a certificate of excellence from TripAdvisor. U Gruzina is now available on Bolt Food as well.
When you look at the menu, it is pretty hard to decide what to try as the diversity of food is extraordinary. You can try freshly made bread, beef, pork, chicken, turkey, veal, mutton prepared on the fire with veggies as side dish. Moreover, they serve wine imported directly from Georgia.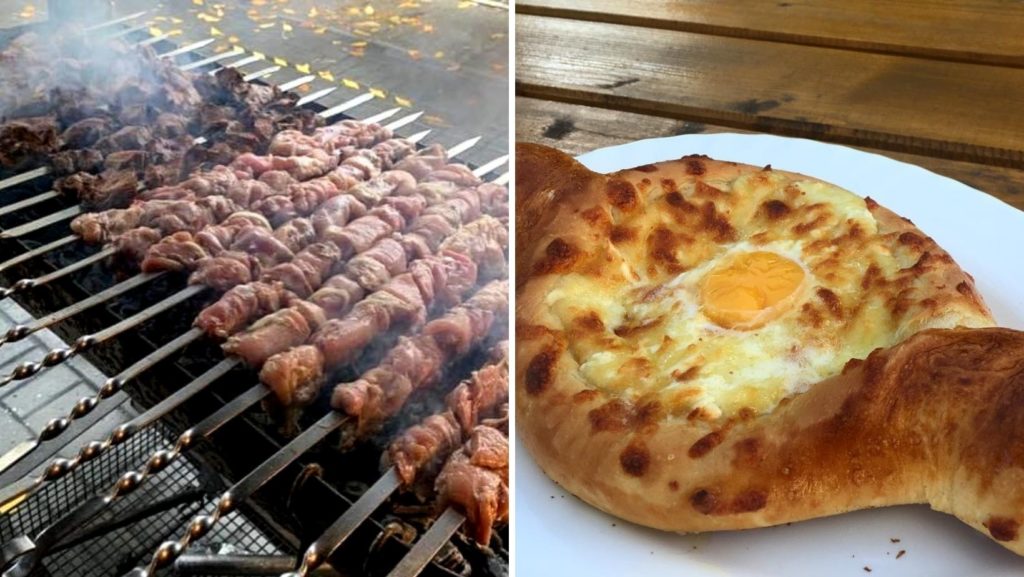 Who would have thought that such a restaurant name will represent the outstanding Georgian cuisine? Not us either! CheeseN'Boat is located in Prague 7, just two minutes from Stromovka park. This bistro is opened for takeaway and delivery via Wolt, Dáme Jídlo, and Bolt Food.
The main focus of CheeseN'Boat is making the most delicious and tasty Khachapuri dishes in the whole of Prague!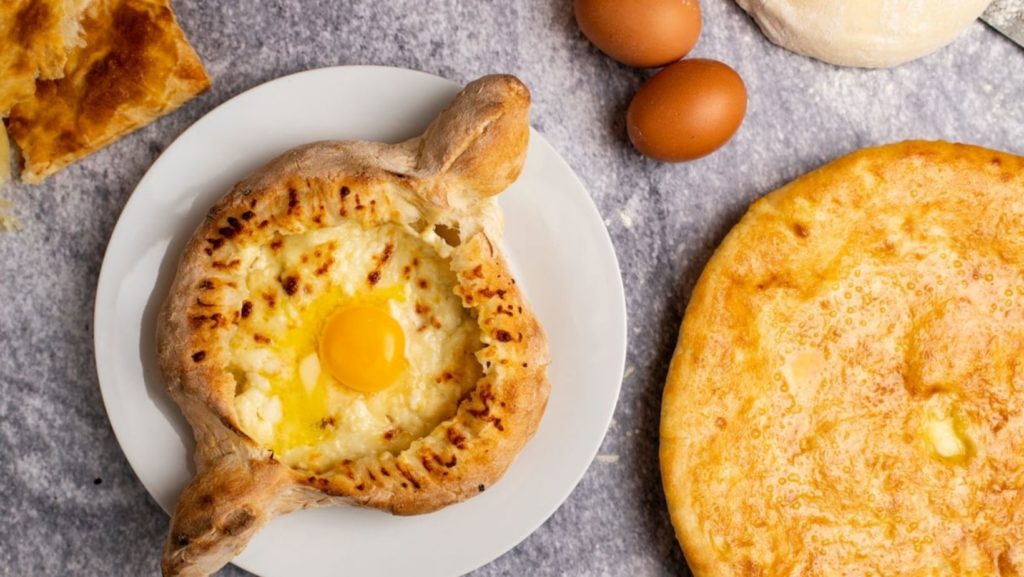 Located in Prague 2, Kakheti's atmosphere and interior are incredibly accomodating: you can feel like you are in Georgia!
Before the pandemic, the restaurant offered a cultural program from time to time with art exhibitions, piano evenings, and ethnic music. At the moment, you can only order their specialties via Wolt.
You can try the traditional satsivi, a thick paste made from walnuts and served cold ('Tsivi' means 'cold' in Georgian). It is used in a variety of meat (usually chicken and turkey), fish and vegetable dishes.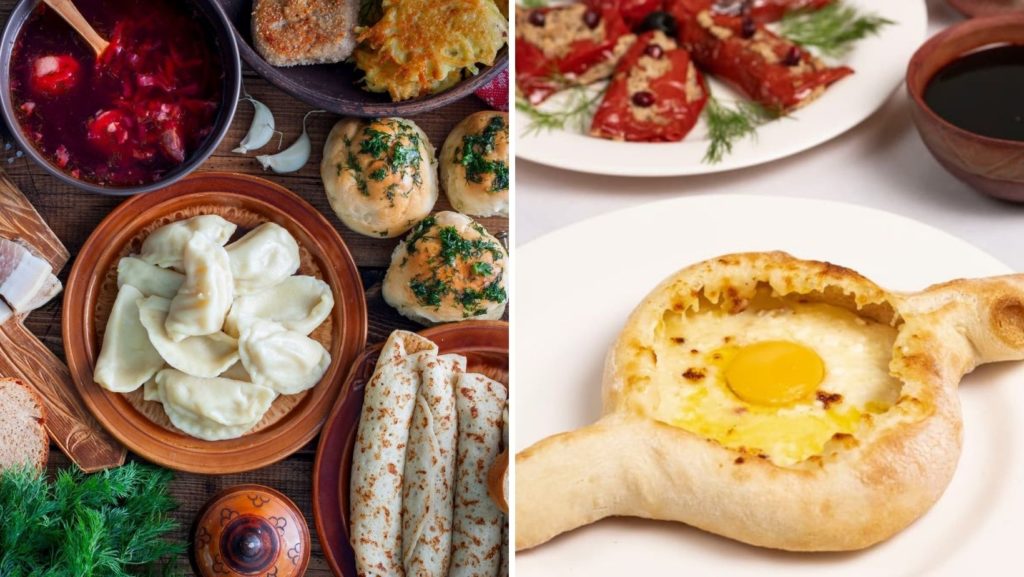 This venue offers Georgian specialties from the Black Sea shore and the Southern Caucasus slopes. They are opened every day, except Sunday, from 12:00 to 20:30.
On the menu, you can find the traditional dishes, refreshing lemonades, and wine. For instance, indulge the taste of khinkali, kebab, Georgian salad, Odžachuri, Pancakes with mushrooms or meat, Khachapuri, Charčo, and Borsch with beef.