Zaha Hadid Architects has shared updates and new visuals for the Masaryčka Building in Prague.
The studio said that construction continues with the structure of the retail levels on the ground and first floors now completed.
The studio revealed first plans in 2016 to design a new urban development adjacent to the city's Masaryk Railway Station. A set of new visuals show that the studio has refined the plans and gave a more detailed look to the complex with façade elements and overall composition.
Zaha Hadid Architects also added that works have begun to construct the higher floors of cantilevered offices with terraced roof gardens. The building is planned to open in 2023.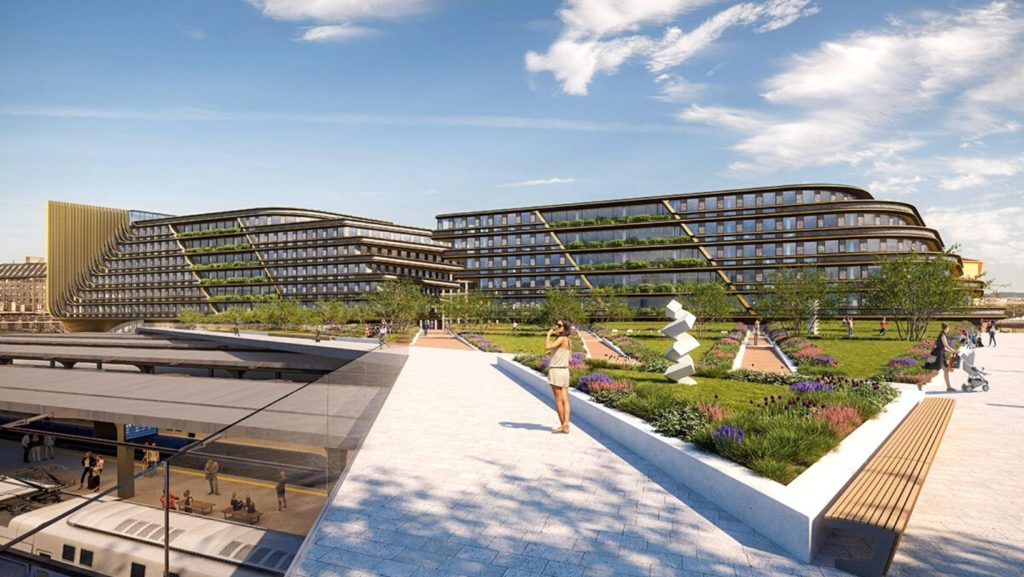 Masaryčka's design will provide a new pedestrian route between Na Florenci Street in the north and Hybernská Boulevard to the south, in addition to enhancing accessibility to the railway platforms below.
Located adjacent to the railway station on a derelict site that has stood abandoned for several decades, Masaryčka will replace the existing car park on Havlíčkova Boulevard with a new public square that includes entrances to the city's metro network.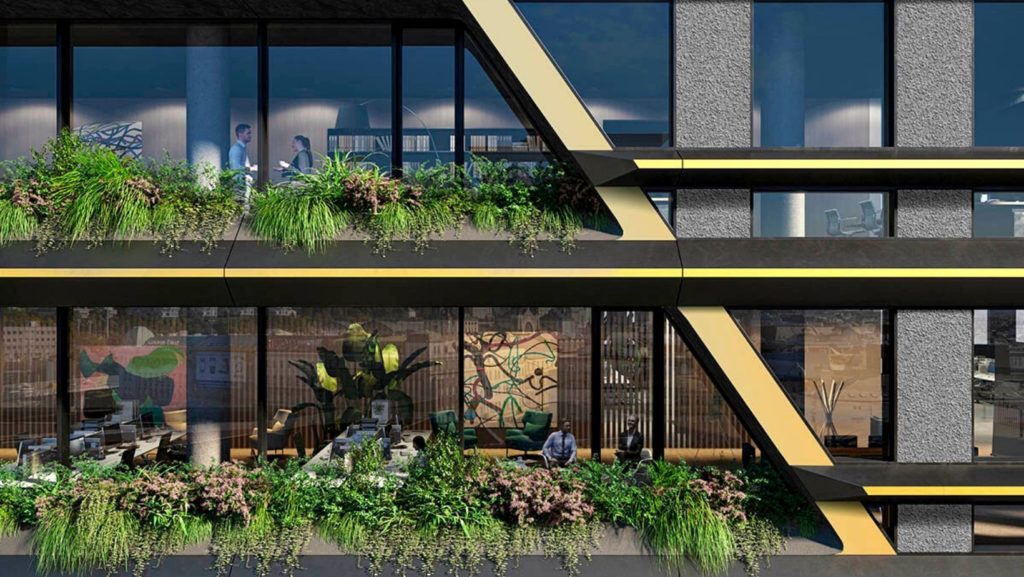 Natural air purification and cooling summer shade will be made through extensive planting of shrubs and trees irrigated by rainwater collection. This will also include the transformation of Na Florenci Street into a tree-lined avenue.
Low-flow systems and grey-water recycling will further reduce the centre's water consumption.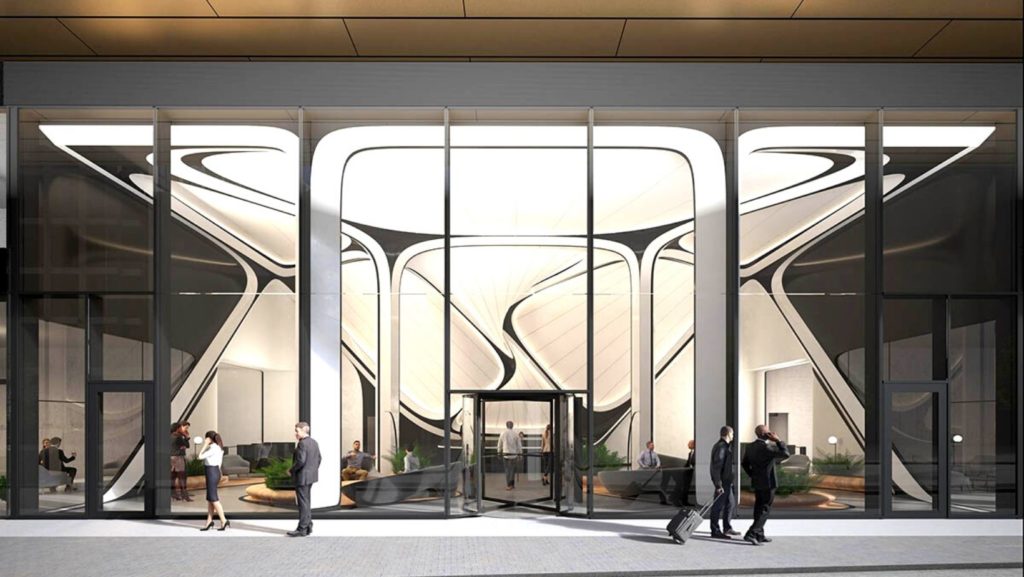 ZHA emphasized that "Masaryčka's construction and procurement prioritises local suppliers and materials with a high recycled content to meet the 2025 targets for embodied & operational carbon established by the RIBA 2030 Climate Challenge."