On Monday evening, May 10, a memorial act will take place at Prague Castle, the Czech News Agency reports.
Nearly 30,000 candles will be lit on the castle's courtyards, accompanied by music played by the Castle Guard's official band.
Everyone is invited to take part in the commemorative event. At the same time, the press service reminded the visitors of the need to observe the face mask regime and social distance.
The candles will be lit by employees of the Office of the President of the Republic, the Prague Castle Administration, members of the Castle Guard, and the President's Protection Department.
A flower-laying site will be organized in the square in front of St. Vitus Cathedral.
The first candle is scheduled to light at 19:30. The opening hours of Prague Castle will be extended until midnight.
Prague Castle has also published instructions on its website asking visitors to adhere to hygienic and epidemiological measures, including social distance and wearing face masks or respirators.
Thus far, 29,608 people have died in the Czech Republic after contracting COVID-19.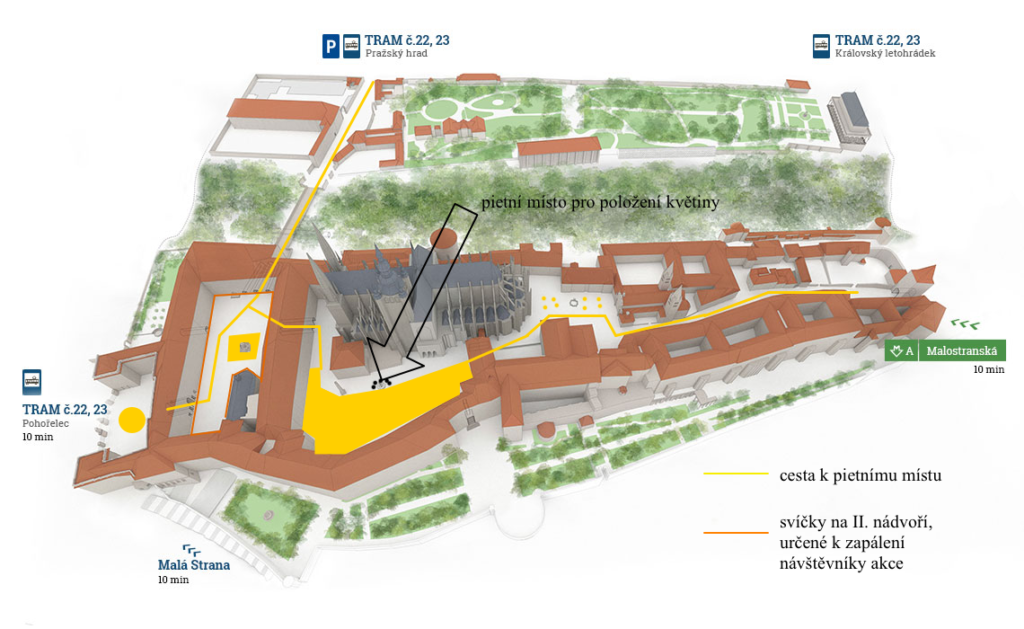 On March 25, people have been lighting candles on Prague's Old Town Square, where almost 25,000 crosses were painted in honour of those who died with Covid-19.
Some people have also been using chalk to write the names of relatives who fell victim to the virus on the crosses.
The plan was to wash the crosses off that day, but Prague's city hall said it would let them stay until rain washes them off.