The Mist Muzeum is a unique shisha lounge bar experience which opened its doors recently in June, and it is just as cool as the name suggests.
Located in the city centre, just next to Wenceslas Square, the lounge bar is an up-and-coming spot in the capital offering a whole range of luscious shisha flavours and some of the tastiest cocktails available in the area.
The Mist Muzeum prides itself on its flawless service- which is utterly undeniable. The establishment has a tight-knit, friendly, group of staff who are trained to the absolute degree in delivering the perfect experience for its customers.
They are experts in the shisha and cocktail industry, with years of experience, and can tailor-make you, quite literally, whatever you desire. They offer many flavours- from banana to mango, just ask and they will more than likely be able to cater to your needs.
Co-owner, Matthew Benditkis, said: "A person can come in to here, tell the barman that they want something with gin, and they want it sweet, and that is all he needs to know to make you a cocktail. We want to offer something new, made from the heart, and we will always recommend our unique, new, drinks over the basic cocktail recipes everyone is used to."
With its gorgeous interior, the bar has an alluring atmosphere extenuated by its low-lit, relaxing lighting and contrasting, vibrant, neon signs. The variation perfectly explains the whole vibe of Mist- an environment which is both as relaxing as it is exciting.
It is perfect for a first date, a great location for drinks with colleagues after work- but equally an ideal place for pre-club drinks before a crazy night in the capital.
They use only natural ingredients and make their own fresh juices to reach the ultimate taste, as well as offering top alcohol choices including Roku Gin from Japan, Sangria from Spain, and the finest types of whisky. Their shisha are imported from Russia, and they invest a lot to give the best possible customer experience.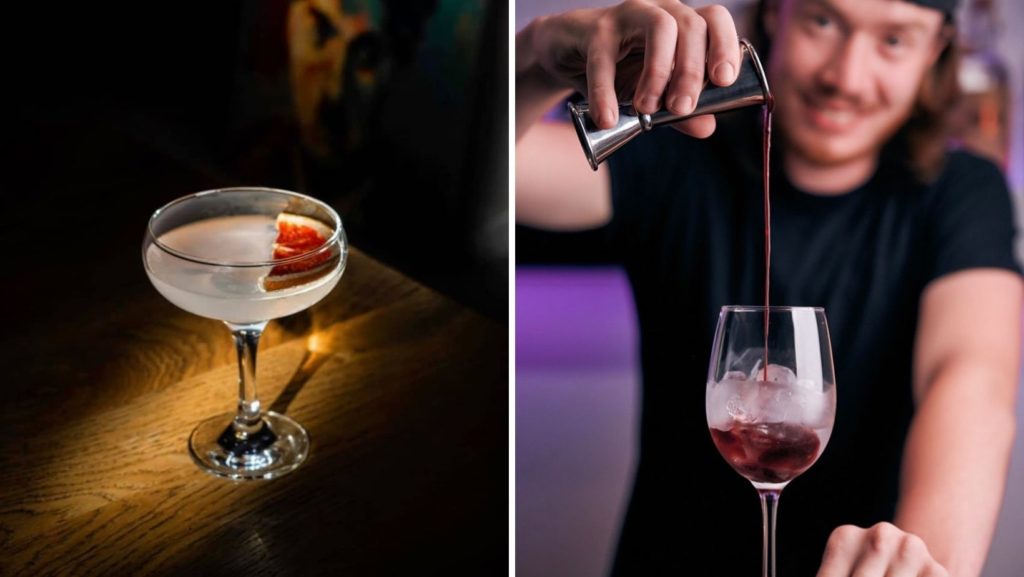 The Mist Muzeum offers a distinctive new level of service and quality of products – which is what makes it stand out so much. For a relaxing, classy, party vibe, this is the perfect spot.
Fridays from 5 pm through to Saturdays are ladies' night, which gives customers a 20% discount, and during the week from 3-5pm, the Shisha is discounted.
They are open 7 days a week, so you can head down any day of the week.
Address: Krakovská 1392/7 110 00 Prague