A dog is a good companion in its own right and walking a dog regularly can give you plenty of opportunities to socialise.
It's also a great excuse to get out and get some exercise. No wonder more and more Expats decide to adopt a furry friend.
However, being a responsible dog owner requires knowing your obligations. We promise they come with great benefits as Prague is the true capital of dog lovers! Let's take a look together at the greatest joys and challenges of adopting a dog in Prague.
Adopting a dog is where it all starts
You know the drill, "Adopt, not shop". There are plenty of animal shelters in Prague and the Czech Republic and those fluffers are ready to be given another chance for a good life! In fact, there are so many of them, many shelters have to resort to placing pets in foster homes where they wait for their new owners.
Be careful though, it often doesn't work on a first-come, first-served basis. Shelters usually select the most suitable candidate for a new pet placement based on adoption questionnaires. It is sort of a match-making system, where shelters are not just looking for a home, but rather the right owner for the right pet.
As previously mentioned, there are also certain challenges to getting a dog as an Expat in Prague. Most animal shelters require foreigners who wish to adopt to have some form of residency permit (temporary or permanent) in the Czech Republic. You may also have to sign an affidavit stating that you will take the animal with you if you leave the Czech Republic. All this is done to reduce the risk of the dog returning to the shelter in the future. But who would leave those big sad eyes behind, right?
In other cases, however, some shelters require you to return the dog to them if you move abroad. This way they are trying to avoid the trauma of moving the animal. Both parties are of course acting in the best interest of the pet's well-being, but it is a good idea to ask beforehand what the shelter's preferred procedure is.
The benefits? All dogs adopted from a shelter in Prague get to live in the city free of charge for the first two years as the municipality fee for the dog is waived. In addition, the fee for adopting a dog is usually a symbolic contribution to the shelter, while for a puppy from a seller you may pay a considerable amount.
What fees are involved with adopting a dog in Prague?
To keep the city nice and clean, the Municipality collects an annual fee from dog owners. On the streets of Prague, you will then often find open-access bags for dog waste. The rest of the money is invested in cleaning companies or the construction of public dog playgrounds, which are then free and usually open from 6 am to 9 pm. Dogs of all sizes can have a blast on outdoor agility obstacles. This is because dogs are not allowed in children's playgrounds.
But how much will you pay annually? It depends on the number of dogs you own and where you keep them. If you live in an apartment, the fee for your first dog will be 1,500 CZK per year. In an independent house, it's only 600 CZK per year. Any additional dog registered by the same owner will cost 150% of the basic dog registration fee. If it's too confusing, try checking this simple summary to know your responsibilities as a new dog owner in Prague.
However, there are exceptions and discounts. For example, seniors pay only 200 CZK per year for the first dog and 300 CZK per year for each additional dog. The fees also do not apply to assistance dogs – even in training. Also, as mentioned above, there's an exception for dogs adopted in Prague. You still need to register them though.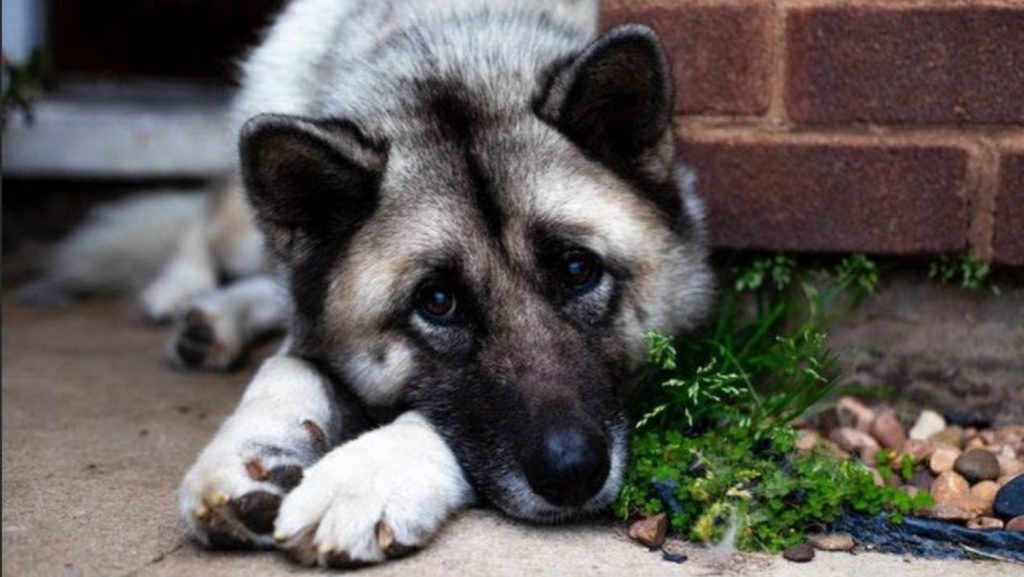 How to register a dog in Prague
There are only a few requirements you need to follow before you and your new friend can dance off into the sunset. First, you need to register your new dog within 15 days after the adoption, even if you qualify for a fee exemption. This needs to be done at the Prague Municipality closest to where you live.
After that, you will need to visit Prague City Hall to enlist yourself into the Dog Breeders Records. This one's free of charge.
If your dog has not already been chipped at the shelter, you will need to contact a vet to arrange that yourself. It is obligatory for all dog owners in the Czech Republic to microchip their dogs.
With that, you're practically done. However, it is useful to register your dog's microchip in the National Register. The cost may vary depending on the type of chip, but it won't be more than 200 CZK. Some chip types are even free to register. This step is not obligatory, but it may be very helpful in finding your dog if it gets lost. Let's hope that won't happen, but better to be safe than sorry, right?
If you would like to learn more about living with a dog in Prague, such as whether dogs are allowed in restaurants, where they must be walked on a lead or whether they are allowed on public transport, check out this article as well.
This article was written by ReloCare, a relocation and immigration services agency. Feel free to contact them if you need support with registering your four-legged friend in Prague.