With nearly all votes counted, the opposition coalition appears to have secured a slim majority, overtaking Prime Minister Andrej Babis' ANO party.
Czech Television predicts two opposition coalitions will win 108 of 200 seats.
Opposition leader says they will start talks on forming a government. Both groups have said they will not work with Babis.
The Czech centre-right and liberal opposition groups were set to gain a majority in the lower house holding a narrow lead during Saturday's parliamentary election.
With 99.6% of voting districts reporting results, premier Andrej Babis and his ANO party have fallen behind, holding 27.27% of the vote in the two-day election to determine 200 seats in the lower house of parliament.
Meanwhile, the Pirates/Mayors coalition leader Ivan Bartos said they will begin talks of forming the next government.
However, Czech President Miloš Zeman is still widely expected to task Babiš with forming a new government because he leads the individual party with the most votes. Zeman has said he believes election coalitions are "a scam."
With both the Communists and the Social Democrats out of parliament, it seems unlikely that Babiš will be able to find enough support to remain in power and a period of political instability now looks certain.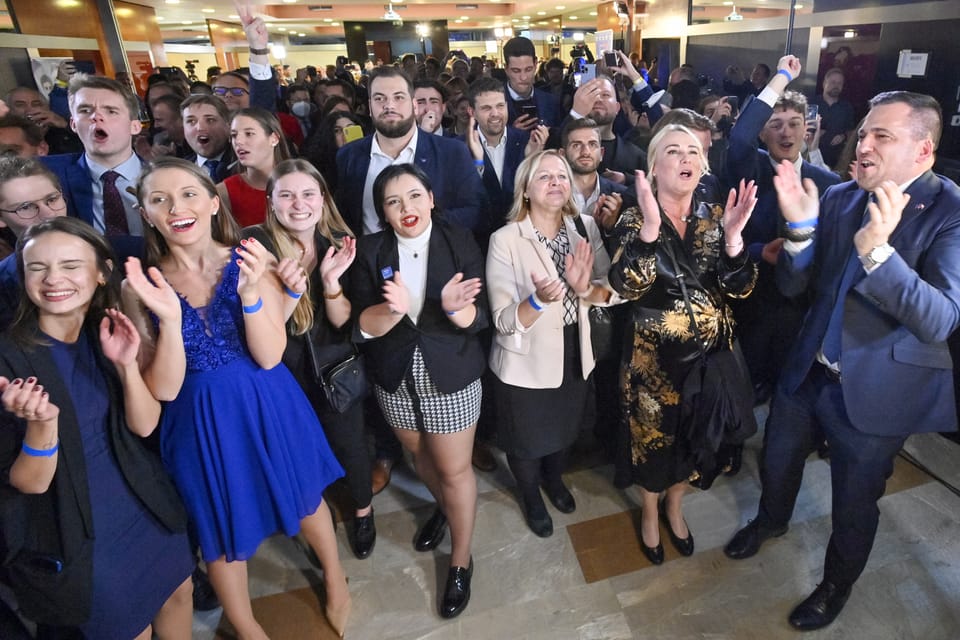 "We have brought a chance that we will stop getting in debt, that we will remain a part of democratic Europe," said Together leader Petr Fiala.
"Within 24 hours, negotiations will take place with the leaders of the Pirates/Mayors. The results are clear, the democratic opposition won a clear majority."
"The democratic opposition will have a majority and that means an end of the dominance of Andrej Babis," Pirate Party chief Ivan Bartos said.
Babis was hoping to secure a second term in office despite a turbulent first term with many scandals.
Before Saturday's vote, Babis led a minority coalition government consisting of ANO and the Social Democrats, with the support of the Communists.
Throughout the campaign, Babis scapegoated asylum-seekers and refugees even though the Czech Republic is not home to very many. He also condemned the EU's climate change plans.
He has not ruled out forming a coalition with Freedom and Direct Democracy, a party that seeks an exit from the EU and hopes to hold a referendum on the country's NATO membership.
This week the International Consortium of Investigative Journalists reported Babis placed over $20 million in shell companies to purchase 16 properties in France as part of its "Pandora Papers" reports.