Czech nationals have been sending exactly 1,968 crowns to Ukraine to help it defend itself against Russia and to commemorate the 1968 invasion of then Czechoslovakia by Soviet-led troops, the Ukrainian embassy said on Sunday.
Russia's Feb. 24 invasion of Ukraine, which has killed thousands, forced millions to flee and caused damage worth billions of dollars, enters its seventh month next week.
The Czechs were using a special payment code to donate 1,968 crowns to an already existing account set up by Ukraine's embassy in the Czech Republic to collect funds.
"Even at the weekend, dozens and dozens of payments in the value of 1,968 crowns are arriving to our account, thank you so much, Czech friends!" the embassy said on Twitter.
Early on August 21, 1968, around 250,000 soldiers, 2,000 tanks, and hundreds of aircraft from the Soviet Union, Bulgaria, Hungary, and Poland rumbled into Czechoslovakia. Just 29 years after the nightmare of the Nazi invasion, Czechs and Slovaks once again awoke to foreign troops on their soil.
Within hours, First Secretary Dubcek had been seized from his Prague offices (pictured in background) and flown to Moscow for interrogation.
Bewildered Czechs and Slovaks erupted to challenge the invading soldiers — many of whom were as uninformed as the locals — on the streets.
Although Czechoslovak troops remained on their bases, residents in some cases erected barricades, swapped street signs, or even attacked the invading armies with Molotov cocktails. But they were overmatched, and Czechoslovaks' best hope seemed to lie in the mounting chorus of condemnation from the outside world.
The most famous street battle was fought outside Czechoslovak Radio headquarters in the capital. Fifteen people died in the clash as crowds tried to prevent troops from taking control of the broadcaster.
Some 137 civilians were killed in the invasion, as Warsaw Pact troops stamped out independent media and set the stage for Soviet-led efforts to "normalize" the situation in Czechoslovakia.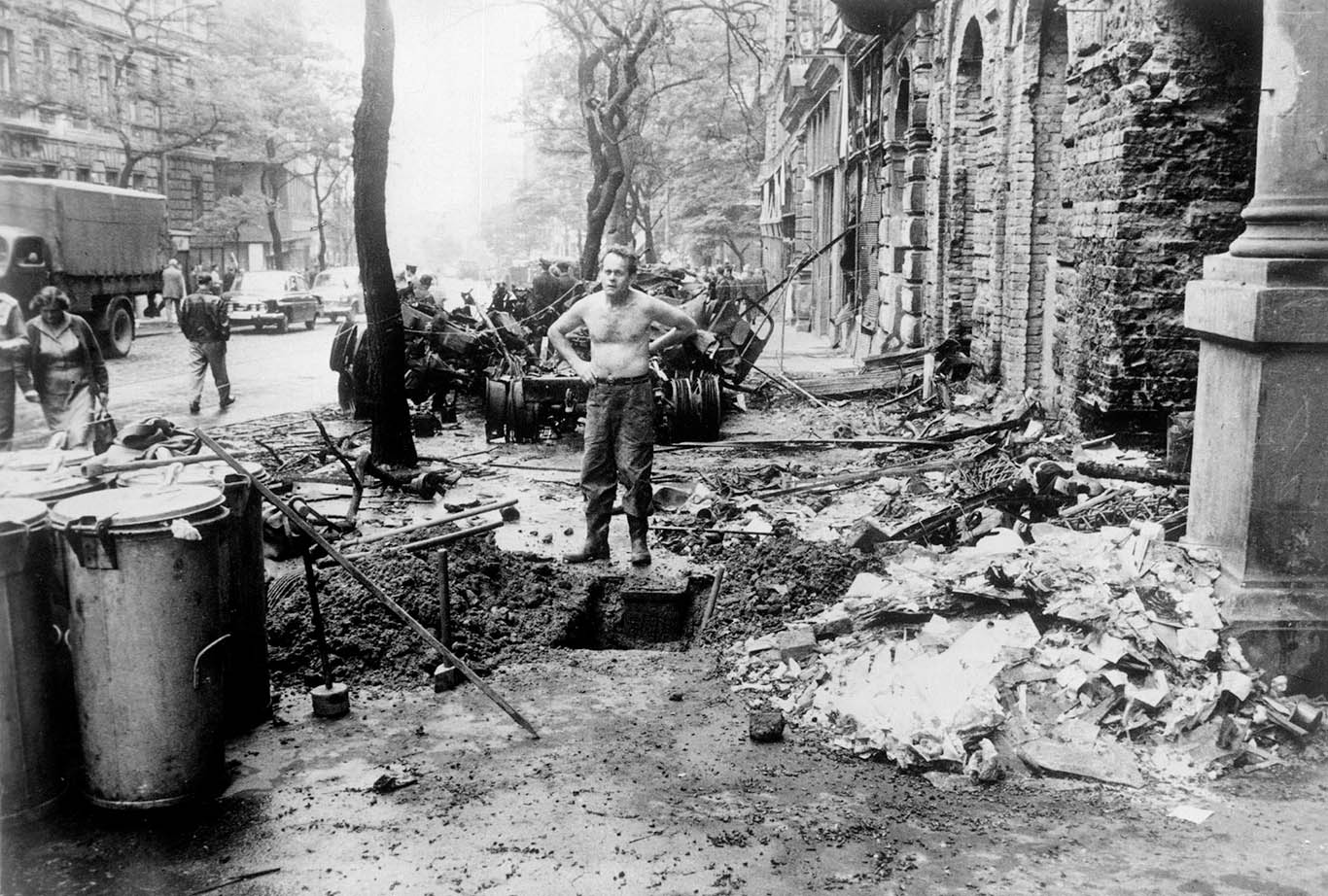 As Czechoslovaks cleared their streets of blood and wreckage, Brezhnev declared Soviet readiness to intervene militarily if any other communist nation veered from the party line. Or, as one writer described the so-called Brezhnev Doctrine, "Workers of the world, unite or I'll shoot."