At the last minute, we are expanding this year's program. We are also looking for the last festival location. We have also announced a competition for university students called the Neon Award.
If you have someone nearby, or it's you, sign in, tell your friends. Signal Festival will take place from October 14 to 17.
We are also working on something completely new, which we will talk about a lot during September. Signal AR is a new permanent project to which we at Signal devote a lot of time and care. This is our new experiment. We will soon introduce you to several art installations in augmented reality. And what about the festival theme?
What will this year's Signal be about? 
The United Nations Intergovernmental Panel on Climate Change (IPCC) has issued a new report on the state of our planet. It unequivocally states that human activity is causing climate change. It is high time to wake up. We've been guessing this in Signal for some time. This is another factor that shows that the choice of the Plan C theme for this year is more than timeless.
As has been said several times, in 2020 we wanted to open a debate in public space through art about the state of our planet, our behaviour towards the shared environment and whether the constant pursuit of higher profits leads us to a happier life. We wanted to draw attention to the current local and global environmental situation and open a discussion on the necessary changes and the necessary solutions.
The environment is being permanently destroyed by us. Extreme weather and natural disasters cease to be an exception as widespread fires continue to grow in Siberia or Greece, while a huge deforestation is being carried out on rainforests and icebergs in Antarctica are continuously melting away, which causes rapid growth of sea level.
Do we still have a chance to return to normal? Is there anything we can do about it? According to scientists, right now is the last chance to mitigate the negative effects. We cannot return to complete normal, we can at least influence the seriousness of our actions.
We approached the artists who worked on this theme and transformed it into installations that can serve as food for thought for us. If art can do anything, it is to open people's eyes, to respond strongly to current social issues and to draw attention to the problems we face together as humanity. Art can alert us and appeal to our conscience. Even Signal will not return to normal. That's why we have Plan C.
Come to Signal this year not only to have fun but also to contemplate on the effects of our behavior and get inspired to help the planet. Don't forget to join our FB event!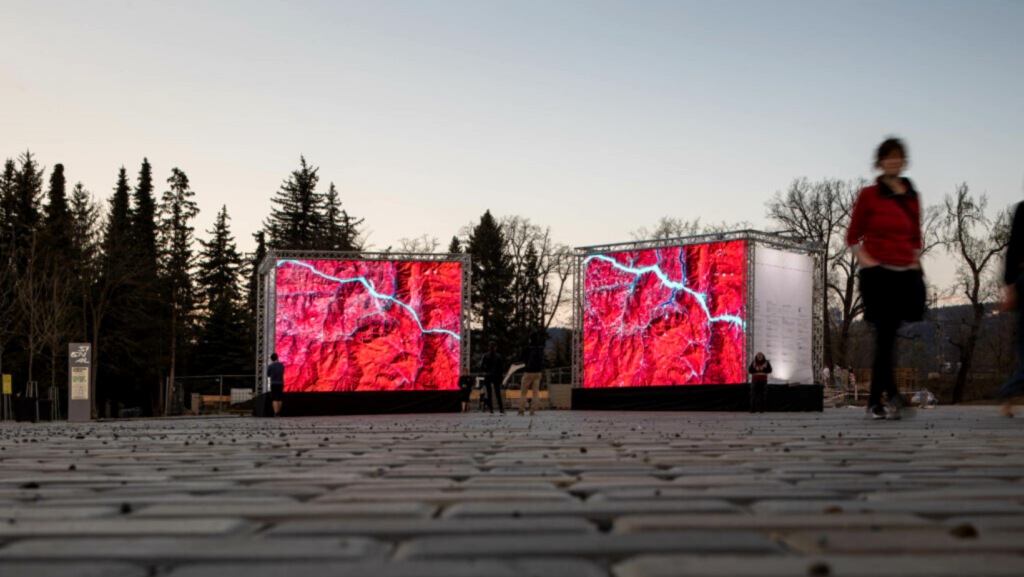 Don't miss the opportunity to enter the Neon Award competition
We consider it essential to support the youngest generation of contemporary art. Together with Prague Gas Company, we have announced the first year of the Neon Award for students of art colleges. The open call aims to support innovative art projects focused on current digital technologies, animation, motion design or 3D animation. The task is to design a work especially for the Neon Award that must be feasible until October 1, 2021, which will be part of the Signal Festival 2021 program. We will support the winning design together with the Prague Gas Company of CZK 200,000.
Do not hesitate for a long time with the application, we are accepting proposals only till August 30!