Dust and sand particles whipped up from the Sahara will once again blanket skies over Europe this weekend, impacting air quality, the European Union's Copernicus satellite monitoring service said on Friday.
It said wind predictions showed a "substantial plume" of Saharan dust would hit southern Europe over the weekend into next week, reaching as far north as Norway.
Mark Parrington, senior scientist at the Copernicus Atmosphere Monitoring Service, said that like a similar event earlier in February, the dust would likely be visible to the naked eye in the skies across Europe.
The highest concentration of sand is expected in the east of Spain and the south of France. In smaller quantities, it will reach the UK, Norway, and Central Europe, including the Czech Republic.
The "high concentrations" of dust would affect air quality and could have some health impacts.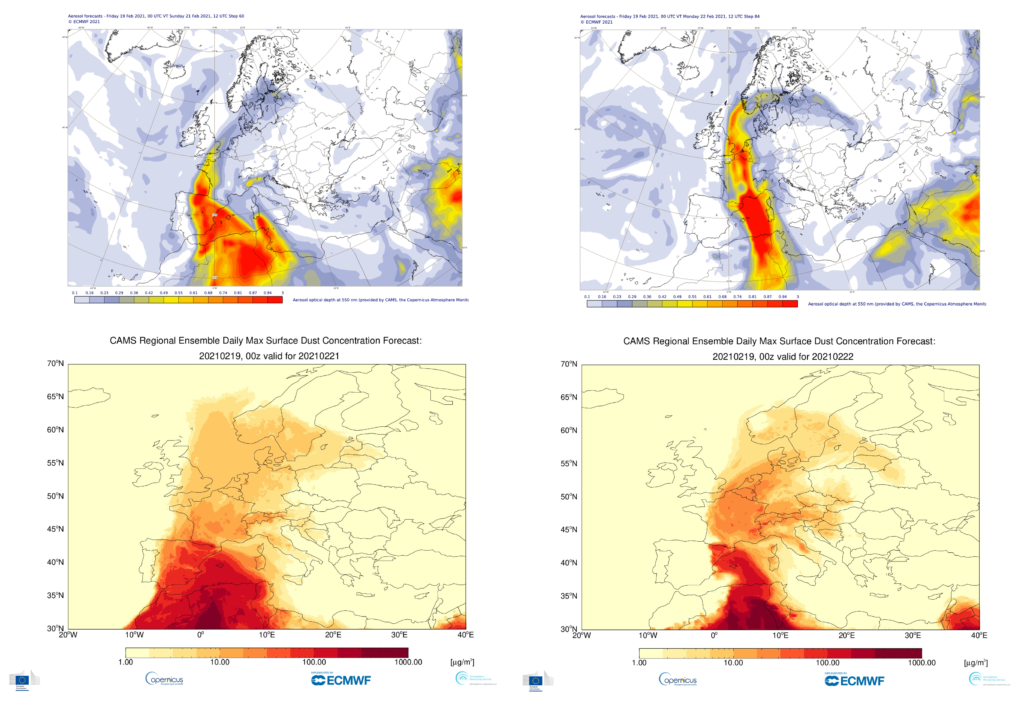 Mark Parrington, Senior Scientist at the Copernicus Atmosphere Monitoring Service comments: "We monitored similar events in the past weeks with significant air quality impacts in the affected regions, which were confirmed by surface measurements from the countries gathered by the European Environment Agency."
"We expect this will also be the case for the upcoming event, although it is not yet certain to what extent the plume will be visible to the naked eye," he adds.
Dust can degrade air quality and accelerate the melting of snow cover. But it also plays a major role in Earth's climate and biological systems, absorbing and reflecting solar energy and fertilizing ocean ecosystems with iron and other minerals that plants and phytoplankton need to grow.
A previous dust cloud in early February darkened the skies in many regions of western Europe, carrying particulate concentrations "several hundred times" more than normal, Copernicus said.