The Prague City Council has approved a proposal outlining the renovation and modernizing of the Smichov railway station and its immediate surrounding area.
The plan was presented two years ago and has finally been given the green light to be put into action. The initial plan was to build in stages but the city has decided to complete the remodel all at once.
Conceptual designs for the proposal have been released and the renovations would radically change the outdated, neglected, and crime-ridden state of the current train station. 
"The Smíchov terminal will be the first truly modern railway station in Prague. This is a unique project of a traffic hub, which we only know from abroad so far," said Adam Scheinherr, Deputy Mayor of Prague in an interview with Czech Crunch.
The new terminal would make travel more efficient as it would reduce transfers for passengers and connect railways, metro, trams, and buses as well as a park-and-ride car park with a thousand-vehicle capacity.
The proposal states that long-distance and suburban buses will have their own designated area directly above the platform whereas city buses would park in a different, centrally located de-boarding area.
The terminal and boarding platforms would be completely covered with lightweight steel roofing and a pedestrian footbridge over the railway tracks will also be constructed to connect Smichov station to Na Knížecí Street and metro access.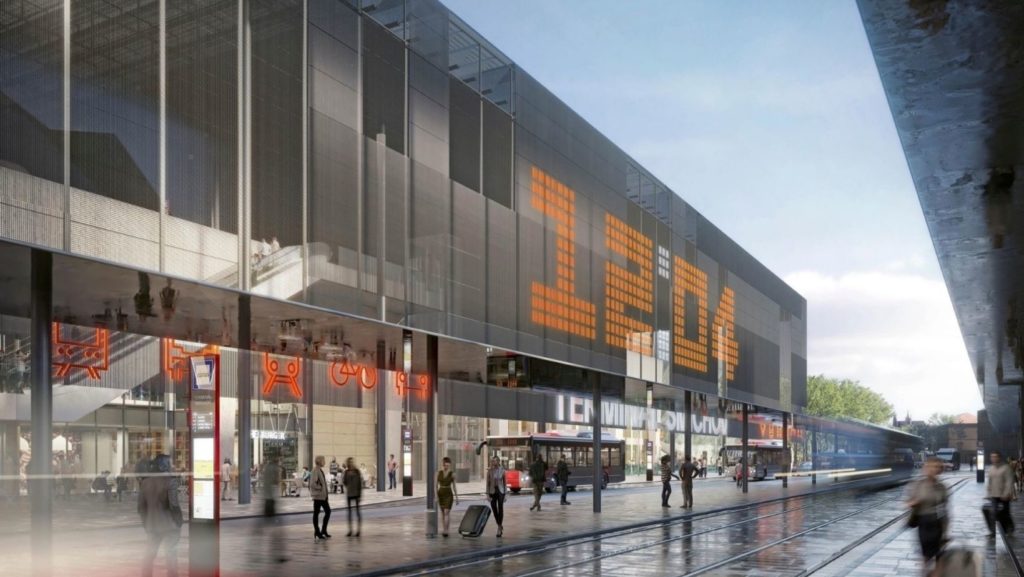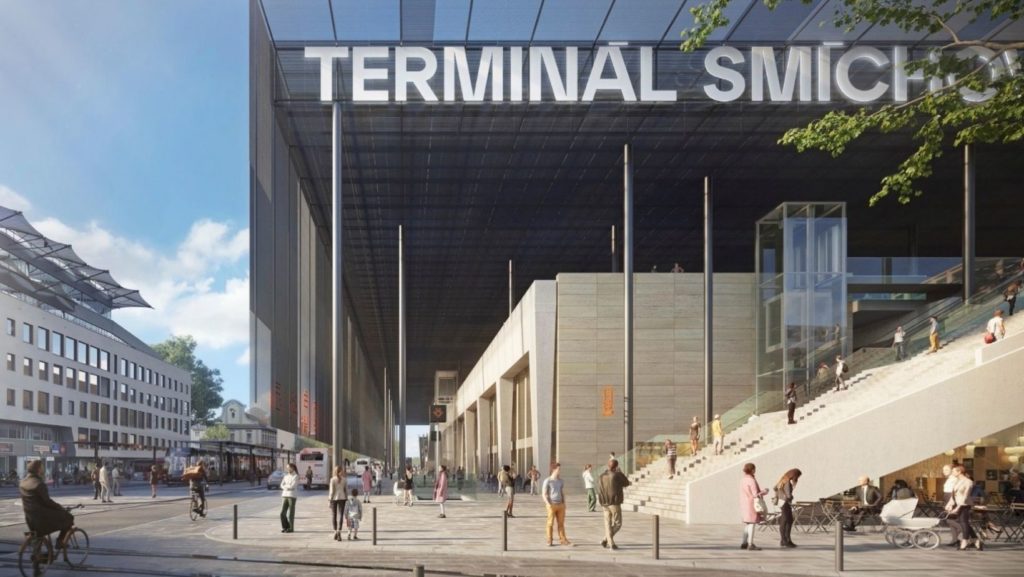 "In the past, different types of stations were built in different places, buses in one place, trains in another. Conversely Smíchov passengers will be able one to use long-distance, regional and local trains and buses, metro, and trams, and had parked the car on a large P + R parking lot," said Scheinherr.
Ecological considerations are also included in the proposal as the project includes the planting of trees alongside the terminal. Solar panels will be a major installation and the parking garage will feature electric vehicle-only spaces as well as charging stations.
The design team is headed up by architectural firm A69 in partnership with companies like Metroprojekt, Sudop EU and Sudop Prague.
The modernizing endeavor is expected to be completed in 2026.