Prague is home to a vibrant food scene with restaurants that serve cuisine from all over the globe. Over the past few weeks, we've been scouring the best Thai cuisine in the city, part of Thai Select network.
Rattanakosin, a new Thai restaurant located just 200 meters from the Anděl Shopping Center — provides an easy answer to both of these questions.
The restaurant is located in the basement in the style of a stone wine bar and it offers traditional Thai cuisine combined with modern and attractive gastronomy.
The restaurant is full service, but the food is "countryside Thai," homey and unmodifiable, prepared (no need to say!) by Thai chef Phakhin Kosin.
Highlights from the menu include Kung Choop Bpaeng Tod (deep fried Black Tiger prawns served with sweet chili), Kaeng Khiew Wan Kai (green curry with coconut milk, bamboo, and chicken), Kaeng Ped Kai (Red curry chicken with coconut milk and pineapple), while vegetarians can enjoy for example a Pad Thai Tofu (Thai rice noodles with tofu and bean sprout).
Diners who seek spice without heat can do no better than the roast pork belly with Bok Choy and fresh chili — or roasted "Mud Crab" with pepper and fresh coriander.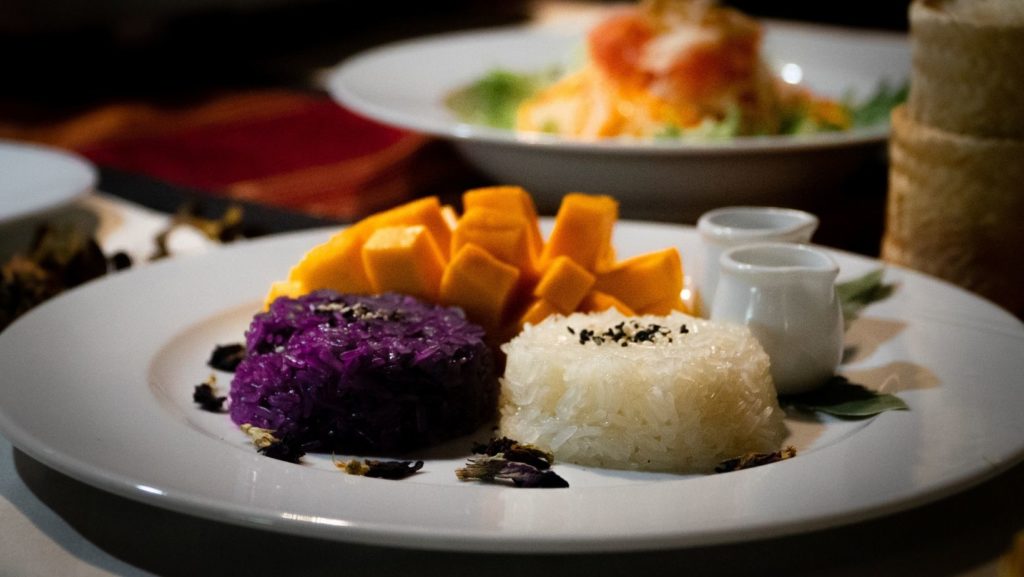 By the time you get to dessert, the choice is especially easy: there are just three options. The only question is whether you want one. Based on the mango with sticky rice and coconut ice cream, coconut milk with colorful rice dumplings— or a refreshing coconut ice cream, the answer is yes.
Moreover, Rattanakosin will organize a Thai food tasting week from August 2nd – 7th.
Monday – Thursday 11.00 – 16.00
Friday – Saturday 15.00 – 21.00
The restaurant will serve a signature dish as a complimentary for every customer who orders food. Special!! on Friday 6th and Saturday 7th, there will be live music in the evening.