Cheapos rejoice, it's finally here! Prague's first-ever Primark will officially open its doors on Wenceslas Square on June 17 at 9 am.
Primark's entry onto the Czech market is expected to create more than 300 jobs, the company stated in its press release.
Czechs have long been waiting for the store to open. There was even a bus tour devoted to transporting Czech shoppers to the nearest Primark in Dresden, Germany.
"The business that originates in Prague will be the flagship of Central and Eastern Europe. Customers from Bohemia and Moravia, who have been going to Dresden, Linz, and Vienna until now, will start going to Prague because it will be a huge branch, which will be located in an interesting place and in a new building in the very center of Prague," Jan Kotrbáček from the real estate consultancy Cushman & Wakefield, a partner of Primark in the Czech Republic, said.
The new store will bring customers the opportunity to buy the latest trends from the spring/summer collection with a palette of natural and earthy tones and a popular crochet pattern.
New special editions will also be available for fans of Lilo & Stitch or NBA basketball. The offer will also include a growing range of sustainable fashion under the Primark Cares brand, including a wide range of products made from sustainable, recycled, and organic materials.
Maciej Podwojski, Regional Manager for Poland, Slovenia, and the Czech Republic, said: "This is an important new market for the company as we continue to expand throughout Central and Eastern Europe. We look forward to opening the doors of our new store because we know that customers will love our new fashion trends from the spring/summer collection, as well as the affordable products for everyday wear."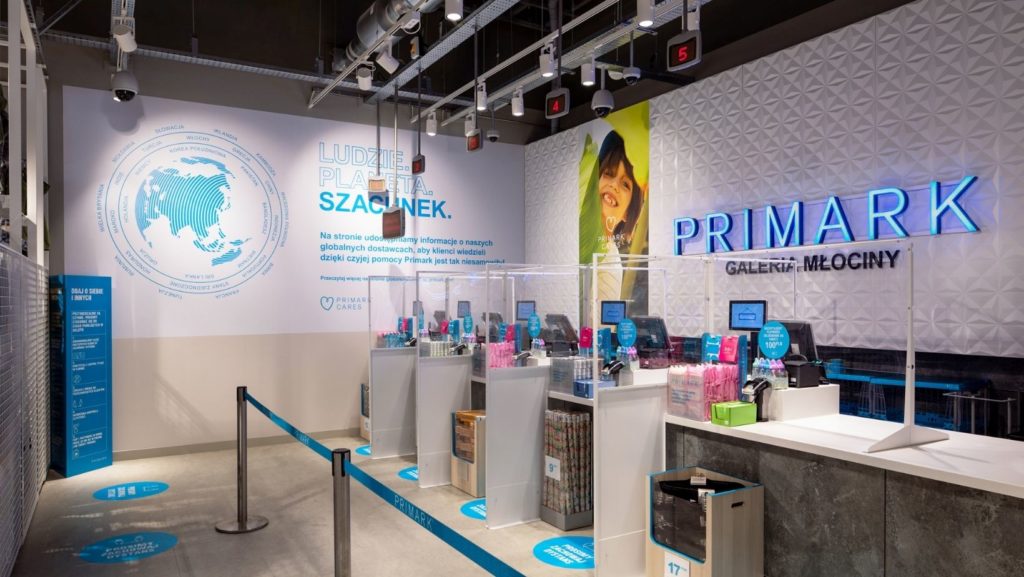 "Our new store in the heart of Prague will offer Czech customers a unique shopping experience. We have worked really hard to make sure the store is ready and equipped with the latest fashion, trends, and products for everyday needs," said Eric Paul, head of the Primark Prague store.
Primark sells everything from baby and kids clothes to women and men's apparel, homewares, accessories, beauty products, and confectionery, for low accessible prices.
The company was founded in Ireland in 1969 under the name Penneys. When the store expanded to the United Kingdom in the 1970s, they had to rename the company due to the American rival J. C. Penney, after which they continued as Primark in branches outside of Ireland. Today, they operate over 350 stores in eleven countries across Europe and America.