Prague's Masaryk Railway Station gets newly remodeled space for 70 million CZK. The total cost of the reconstruction of the former casino, now a restaurant, has cost a hefty amount of money.
Together with investment group Penta, the remodeling was paid for by its tenant, Lagardere.
The restaurant inside the building of the train station offers many traditional dishes and can accommodate up to 200 guests. The well-known chef Marek Hosnedl operates in the kitchen.
The Masaryčka restaurant, which is part of the complete transformation of Prague's Masaryk Railway Station, will open at the end of August and, together with the investment company Penta, it is also supported by its tenant – Lagardere.
"The first-class imperial restaurant has been operating here since 1869. The restaurant remained here until the 1990s, but its quality gradually declined. Subsequently, a casino was built here," says Jan Vodvářka from Penta.
According to him, the roughly one-year-long reconstruction was regularly supervised by conservationists so that such iconic details like cast-iron columns and coffered ceilings with decorative rosettes were preserved.
"The total reconstruction was expensive, it cost 70 million CZK. It took us quite a long time to find a suitable tenant who would share the investment with us," adds Vodvářka.
Although the space will resemble its historical past, the clientele will be completely different. The kitchen will be run by the well-known chef Marek Hosnedl, whose food has been served to celebrities and politicians at the popular Café Sahara. In Masaryčka, he wants to bet on First Republic cuisine.
"No one has ever said that you can't eat well in a train station restaurant. I would like to change people's biases against train station restaurants and convince them that it can be a great experience," adds Hosnedl.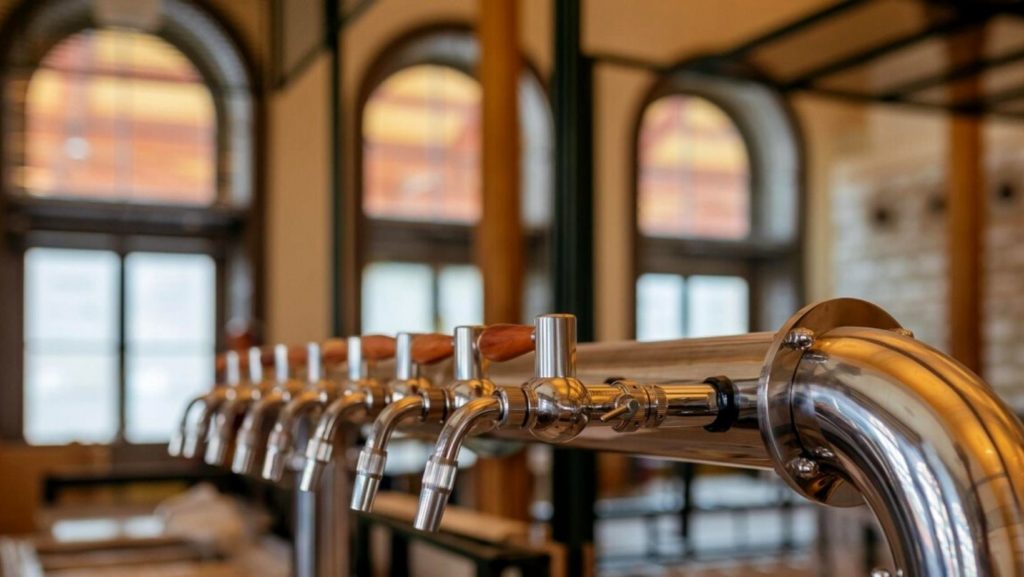 Transformation of the whole territory
About 35,000 people pass through Prague's Masaryk Railway Station every day. Penta has already invested almost a quarter of a billion in its transformation. The station reconstruction coincides with a major building project designed by Zaha Hadid's studio, and both require careful planning and execution.
In addition, the space in front of the station will change. The subway entrances around its perimeter will now be surrounded by a small square with greenery and benches. The Zaha Hadid multifunctional buildings will cost Penta more than two billion CZK and should be completed in the fourth quarter of 2023.
The construction, which began in February this year, was recently under attack by the National Monuments Institute that wanted to revoke the official approval for construction.
According to them, the building is too large and dominant. However, the monument inspection of the Ministry of Culture fought back, saying that it did not find any mistakes that could lead to revoking the decision.