On Tuesday 18 May, Prague received the European Forest City Award 2021 – an award that recognizes the city's efforts to care for its environment.
Representatives of the European Forest Institute awarded the Czech capital virtually, due to the COVID pandemic.
The European Forest Institute brings together forest researchers, international organisations, and forest owners. These environmental experts assess the work of cities and award the one that has most successfully contributed to the maintenance and expansion of its forest fund.
Prague aims to plant 1 million trees in 8 years
In a press release, Mayor Zdeněk Hřib expressed his appreciation for the European Forest City Award 2021: "I really appreciate the "Prague City of the Forest" Award. It confirms that we are on the right path and that we are succeeding in fulfilling our promise – to plant one million trees in eight years."
The Mayor noted that the city has already planted 370,000 trees. More importantly, he explained that Prague is ambitiously and proactively continuing to work on fulfilling its goals. Deputy Mayor for the environment Petr Hlubuček also commented on this, sharing that planting trees in the city is crucial for multiple reasons: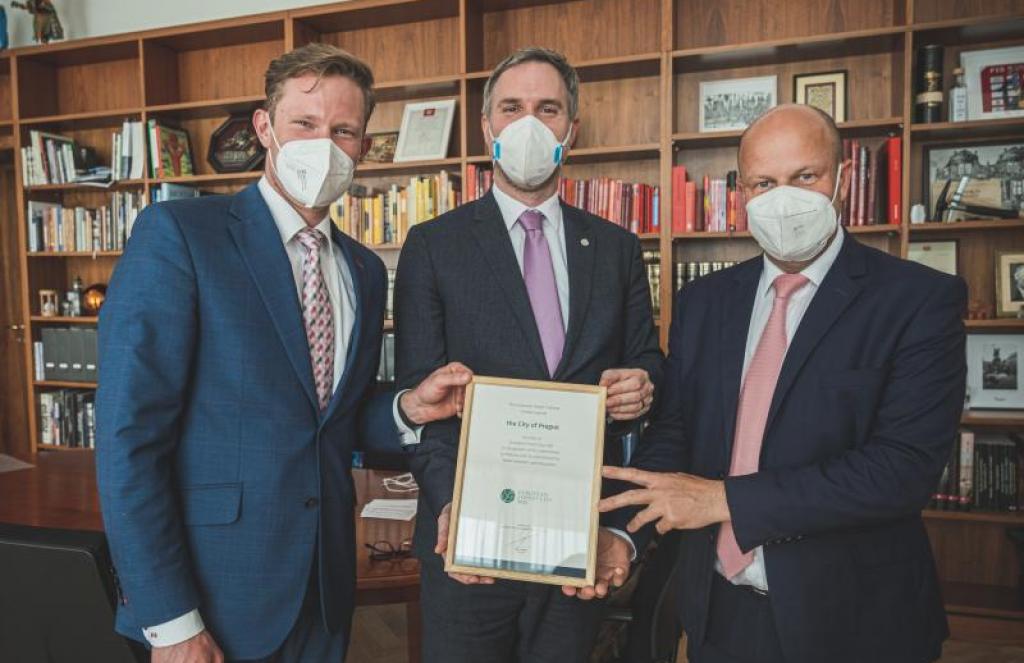 "Trees in the city have an irreplaceable role, especially for the city's adaptation to climate change. In the place where they grow, they create a more comfortable microclimate by providing shade that lowers the sensory temperature, by evaporating water, thereby cooling the environment as a natural air conditioner, but also by cleaning the air from pollutants," Hlubuček explained.
Today, forests cover 35% of the pan-European landscape, hosting an important share of biodiversity and providing products and services which support the resilience of rural areas and the wellbeing of urban ones.
The European Forest Institute wants to increase awareness amongst the general public and decision-makers about Europe's forests – and promote their versatility, significance and social impact.
Since 2014, the European Forest Institute has granted the title of 'European Forest City' to the city which hosts the EFI Annual Conference. The 2021 EFI Annual Conference will be held in Prague in October 2021.
The title is given annually and lasts for one year (i.e. European Forest City 2017). During this year, the city can utilize the title in its promotional materials and communications. EFI provides a special logo for this use.
To meet the original goal of increasing awareness of Europe's forests, it is expected that the city will include other forest-related activities for professionals and the public in their program for the year.