According to ČTK, the pilot concert Chance for Culture, which will take place on the 11th of May at the Křižíkova Fontána at the Prague Exhibition Grounds, plan to attend up to 2,500 spectators.
The Chinaski group, violin virtuoso Pavel Šporcl and guests will perform at the event held during the dismantling of measures against the COVID-19 pandemic.
The concert is organized with the official support of the Ministry of Culture and the Ministry of Industry and Trade. 
The aim is to show that concerts are a safe place if all the recommended precautions are followed. Therefore, viewers must prove that they were vaccinated more than 14 days ago or have a negative PCR result (up to 72 hours) or antigen tests (up to 48 hours) from a professional laboratory.
The last option is a written confirmation from the doctor that they had COVID-19 a maximum of 90 days before the date of the concert. Limited testing will also be available on site. The organizers reserve the right to perform a random antigen test on the spot in case of doubt about his/her health.
"Together with Chinaski, Pavel Šporcel, and other artists, we want to show that it is normal to go to concerts and that we will be able to enjoy it safely in the summer. I believe that with the help of this event, we will be able to work normally and plan events which our fans used to enjoy," said  Romana Jedličková, founding member of APPOK.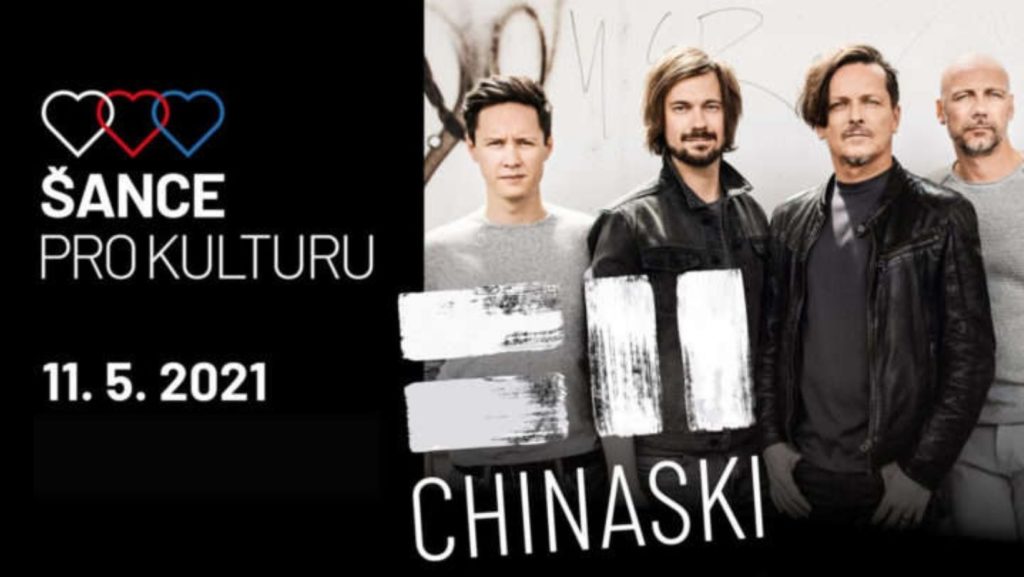 People can book tickets on Ticketlive. The event is not organized for profit, so admission will be free for registered visitors.
Performing artists waived their royalties, and all cooperating companies provided people, materials, and services at their own expense. The organizers decided to dedicate part of the tickets to the concert to paramedics, rescuers, firefighters, and other professions, whom they want to thank for their commitment during the pandemic.
For the next week, other pilot concerts are also planned. On the 10th of May, the Czech Philharmonic will celebrate 125 years since its founding with a show in Dvořák's Rudolfinum Hall. 350 attendees with valid PCR tests will sit for the first time from October 2020.
The pilot project of the Ministry of Culture included four concerts of the Prague Spring Festival in the presence of the audience, including the opening on May 12th in the Smetana Hall (Municipal House).