A new mural is being created in Prague's Libeň district, where the assassination of Reinhard Heydrich –  the commander of the Reich Main Security Office and acting governor of the Protectorate of Bohemia and Moravia – took place on 27 May 1942.
The art project is portrayed by architecture student Jakub Marek.
The mural – a combination of comics and graffiti – will be completed in the coming weeks and ceremoniously unveiled on May 22, 2021, said to ČTK the spokesman of Prague 8, Martin Šalek.
"The unsightly concrete wall that undermines the surroundings of Vychovatelna street will soon turn into something completely new," added Prague 8 councilor Michal Švarc.
Planned by British special operations and supported by the Czechoslovak government-in-exile, the preparation for Heydrich's assassination called Operation Anthropoid involved officers Jozef Gabčík and Jan Kubiš as the major players. They were airlifted from Great Britain to Czechoslovakia along with seven other Czech soldiers in December of 1941.
Wounded in the attack, Heydrich died of his injuries on 4 June 1942. This was the only government-sponsored assassination of a senior Nazi leader during the Second World War.
His death led to a wave of reprisals by SS troops, including the destruction of villages and the mass killing of civilians.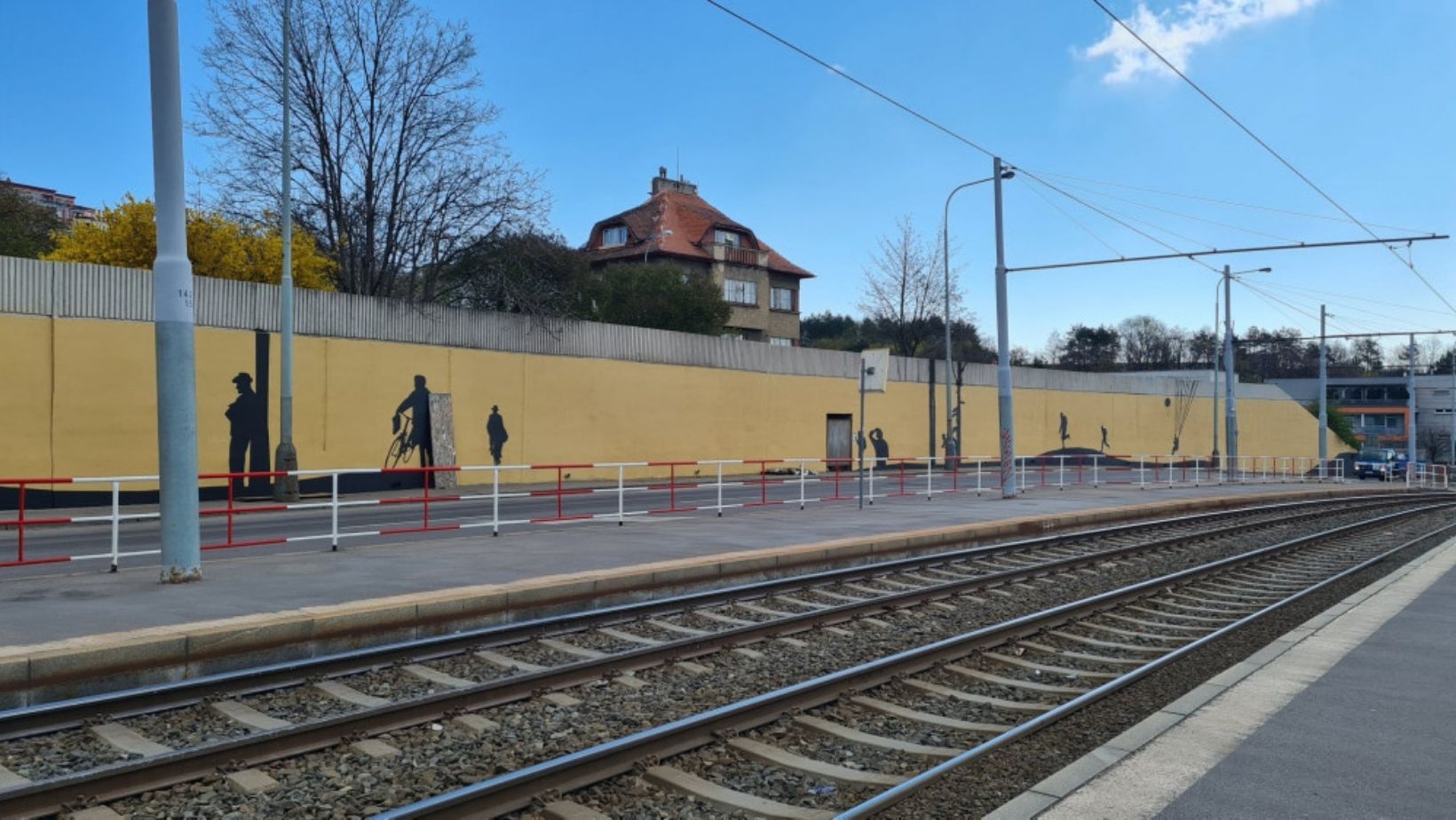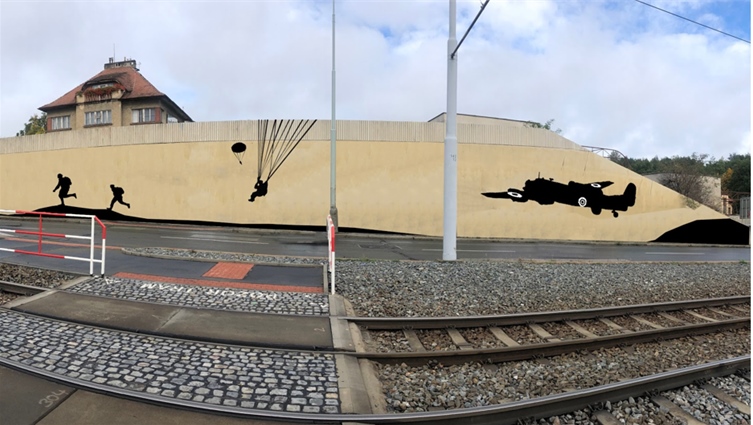 In 2009, another monument was unveiled in Prague 8, designed by sculptors David Moješčík and Michal Šmeral.
The triangular sheet-metal plinth is intended to reflect the design of the Czech flag, and its rusted appearance to indicate the vulnerability of the Czech state.
The posture of the three resistance fighters, with arms outstretched, was chosen deliberately to mirror that of Leonardo da Vinci's 'Vitruvian Man': it's a reference to the name 'Anthropoid' – from the Greek word for 'mankind'.