Plans to launch a Prague – Dresden – Berlin – Amsterdam – Brussels night train services have been unveiled by established Czech open access operator RegioJet and newly-formed Dutch overnight train co-operative European Sleeper.
"We're planning to start at the beginning of the 2022 season," says Chris Engelsmann from European Sleeper.
European Sleeper is partnering with the private Czech rail operation RegioJet, which will be providing the actual sleeper cars.
Meanwhile, another company, Moon Light Express of Belgium, is also planning an overnight connection from Brussels to Berlin. It, too, is scheduled to kick off in spring 2022.
Passengers will be able to choose between seating cars and sleeping compartments. "We'd like to have a dining car," says the Dutchman, though it probably won't be economically feasible.
Nevertheless, food and drinks will be on offer as in other RegioJet trains. Free coffee and internet will be part of the package – as on other RegioJet trains.
European Sleeper and RegioJet will share the economic risk, Engelsman said. Running a night train is a high-cost undertaking as state-owned operators charge high track and station fees.
The plan to open this new connection is also part of RegioJet strong expansion in the night connections segment.
In addition to already existing night trains on the route Prague – Košice (Slovakia), or Prague – Rijeka / Split (Croatia), RegioJet will also launch new night train service on the route Prague – Przemyśl – Lviv this year.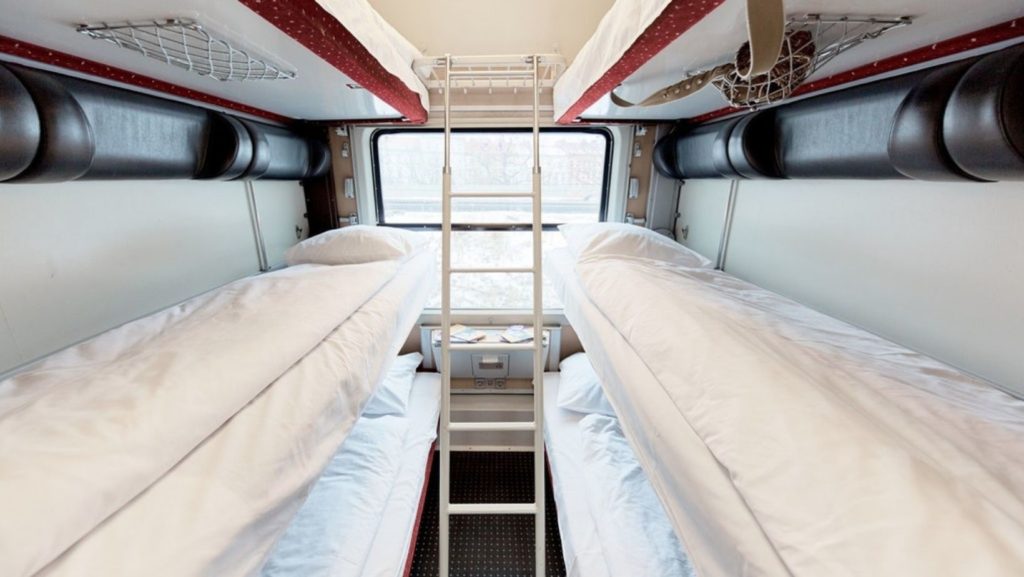 NEWS: Prague is the destination of our first night train from Brussels and Amsterdam. For this route, European Sleeper cooperates with @RegioJet

We will already start in 2022! All info: https://t.co/Wax2SMbsjp@seatsixtyone @sleeping_train @MrTimDunn #nighttrain #europeansleeper pic.twitter.com/P5VnUevpAM

— European Sleeper (@EuropeanSlpr) April 6, 2021