Just north of Prague, around an hour's drive from the capital, lays a small, preserved town called Mělník which rests in the central Bohemian Region of the Czech Republic.
The town's history consists of lavish tales of royalty and saints, which is preserved in the very walls of the beautiful Mělník castle, which still stands tall and proud to this day.
First built in the 9th century entirely out of wood, the castle, frequently referred to as the 'chateau,' has had a long history of change.
Part of its vast architectural journey featured the likes of the prominent and noble Lobcowicz family, who redid the chateau using stone in the style of Romanesque, a transformation from its previously wooden frame.
It would later be rebuilt again, as with the changing of times, in gothic style, which has a notoriously prominent relationship with literature, especially in the plots of English novels.
Its gothic makeover came in the 13th century when the wives of Bohemian princes owned the town and its Queens resided there. It was around this time that the last wife of Emperor Charles IV built the chapel of the castle, solidifying its gothic roots.
In the years that followed, as the castle became home to new noble families, there was another reconstruction.
In 1542, it would be transformed again- this time, taking influence from the renaissance with the Baroque style has remained ever since. 
It remains the most important landmark of Mělník, standing tall above the town's beautiful agricultural produce which it is otherwise famous as a town for.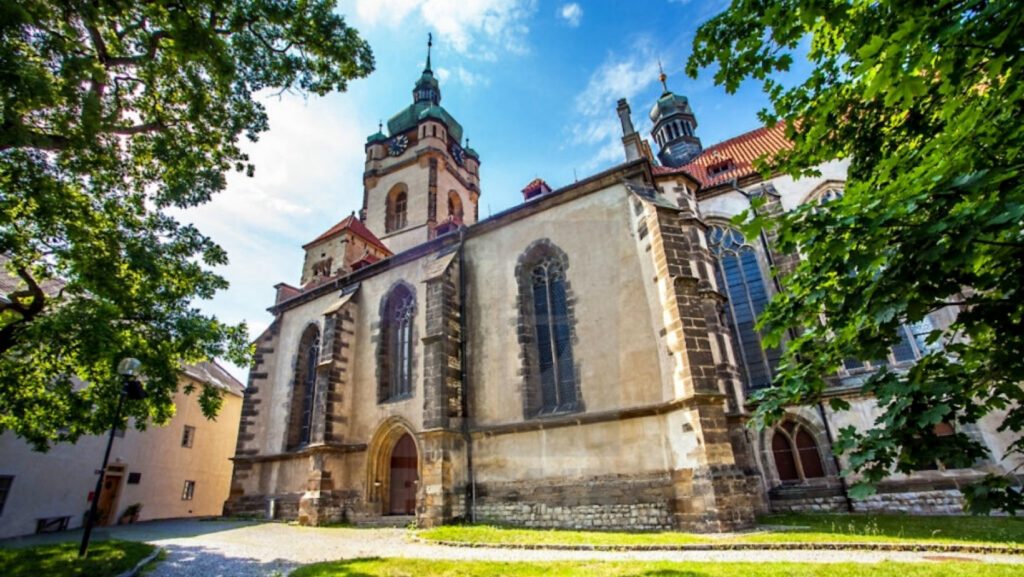 It is also where the first vineyard in Bohemia was planted by Saint Ludmila back in the 9th century. To this day, it remains one of the most northernmost wine regions in Europe.
Below the castle remains ancient vineyards and vast wine cellars which cover three floors. Some of these cellars were founded by Roman Emperor Charles IV hundreds of years ago.
The vines which cling to the castle are descendant of grapevines planted by great kings and legends whose memory will always remain a part of the castle for as long as it stands.
If you are seeking a day out, Mělník Castle, situated on top of a small hill where the  Labe and Vltava rivers meet, is a brilliant time capsule where you can encounter some beautiful Czech history.