A British expat in Prague has taken to cleaning hundreds of Holocaust memorial stones dotted around the city because dirt and grime meant the people they commemorate "were disappearing for a second time".
Trevor Sage, 61, a retired engineer born in Finchley, emigrated in 2006 after his wife died, and first happened across the Stolpersteine or "stumbling stones" by German artist Gunter Demnig while on a tour of his adopted city.
"My knowledge of the Holocaust was limited to what I knew from watching films and TV documentaries but leapt when I took a tour of Theresienstadt with a guide (Pavel Stránský) who had survived Terezin and Auschwitz. Years later I was walking around Prague with a Czech friend who pointed out some hand-made memorial plaques set into the pavement," said Trevor.
He explained they were called Stolpersteine. Czechs call them the "stones of the disappeared". They commemorate the Nazis' victims, including Jews, LGBT, Roma, Sinti, resistance fighters, political prisoners and the disabled.
The first Stolperstein was installed in Berlin in 1996. Today there are over 70,000 in 2,000 towns and cities across 24 European countries. Sweden and Denmark will be added later this year. It is the world's largest decentralised memorial.
Most are installed by the German artist Gunter Demnig, whose idea it first was, usually at the entrance to the person's house.
The first Stolperstein in Prague was installed in 2008, dedicated to Max Eckstein. "As I walked round, I saw that many were difficult to read through being dirty and tarnished. I was saddened to think the names were disappearing for a second time, under the grime of the pavements. I wanted to revive them but, not being Czech, I wasn't sure it was my place to interfere."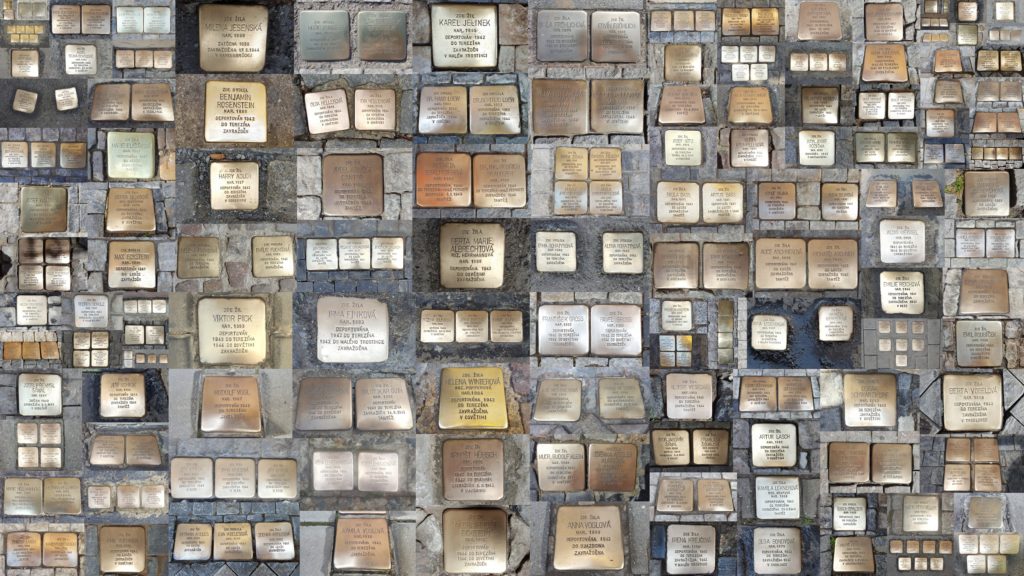 "Then, I saw a Facebook post about a man named Gerhard Geier from Salzburg. He had cleaned all 388 Stolpersteine in his city. It inspired me to do the same in Prague. Like Gerhard, I am not Jewish, nor do I have any family connection to the Holocaust. I just felt a compulsion to help preserve the memory of the victims," adds Trevor.
"Every month I post on Facebook a list of all the people who have a Stolperstein in Prague and a birthday in that month. I will visit a number of the Stones to clean them and lay a flower or light a candle. For some victims we know little about their lives, for others we are able to piece a lot together from online archives. I research what I can and post their story on my page, usually on their birthday."