Manifesto is revamping the Sustainability Festival from September 10-12 to continue the momentum built from last year's event at Smíchov.
Manifesto Anděl's 3-day Sustainability Festival will boast a rich array of twenty panelists, including leaders from Reknihy + Knihobot, Yord, GreeenTech, Noseno, Kokoza, who will discuss how visitors can integrate sustainability into their everyday lives.
The festival will be moderated by eco-ambassador and NOSENE founder Katarína Hutyrová, who was recently featured in Forbes' "30 under 30" ranking. The festival is free to attend and will provide diverse cultural experiences for visitors to enjoy; including yoga, a film screening, pop-ups, workshops, and DJs throughout the three-day event.
"We are all constantly searching for new ways we can position our lifestyle towards more sustainability. Thus, we decided to bring some of the most inspiring examples from the Czech community across diverse disciplines and professions to inspire each other towards brighter, more sustainable ways of living and doing business," said Šárka Tošnarová, Marketing Director, Manifesto.
What to expect
"Sustainability is the sum of our day-to-day decisions. Decisions made by brands, manufacturers, suppliers and consumers. It's a collective responsibility." – Katarína Hutyrová, Nosene.
Visitors attending the Sustainability festival on Saturday 11th and Sunday 12th will be surrounded by opportunities to learn how to adopt sustainable change, however small, in aspects of their daily lives from the twenty panelists that have been scheduled.
Those in attendance can look forward to special guests across sectors who will discuss sustainability across the fashion, urban design, gastronomy, business, travel, and cosmetics industries.
These engaging and interactive panels will allow guests to learn how they can contribute to a brighter tomorrow from community leaders who strive to create a more liveable world and understand that green is a journey. Not a status.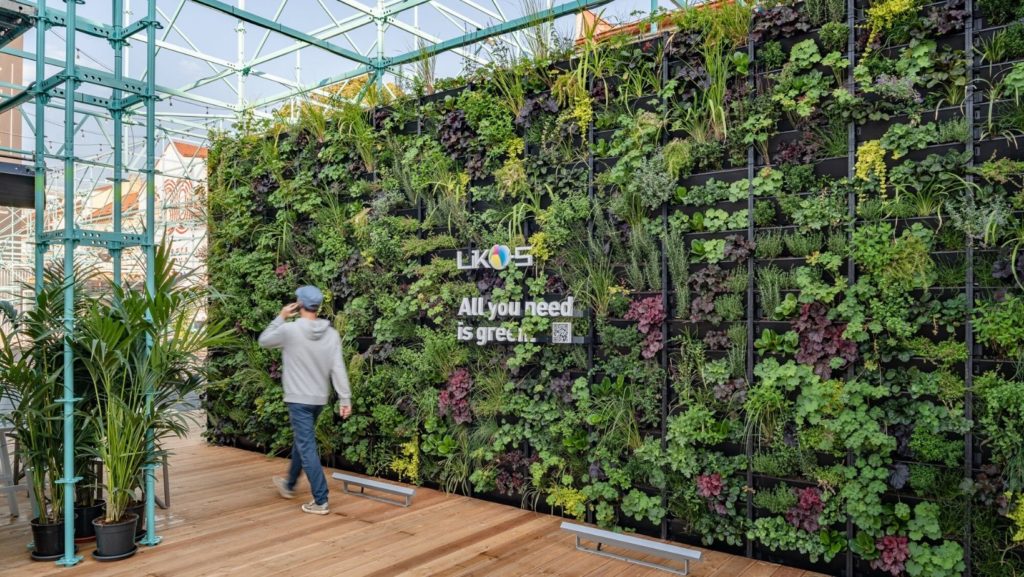 Program highlights
Guests will be immersed in functional greenery and other examples of sustainable innovations on all sides while they enjoy the many activities of the Sustainability Festival.
"As Manifesto's most sustainable project to date, Anděl's site implemented green roofs to reduce urban heat, and is the first place to discover vertical farming that visitors can enjoy. By reusing wood, modules, and all materials, Anděl provides guests with an environment designed and built on sustainable principles. Our goal is to encourage others to find their own comfort zone in sustainable change." Petr Němec, development manager of Manifesto Anděl.
"Kiss the Ground" film screening
In addition to the panels and cultural activities scheduled for the festival, Manifesto will be screening the award-winning documentary "Kiss the Ground" on Sunday 12th at 19:30 to give visitors to learn about sustainability under the stars.
The film screening, which was the official selection of the 2020 Tribeca Film Festival and recipient of 25 other awards, will also be free to attend, providing guests with a chance to sit back and relax as they learn how "regenerative agriculture" has the potential to balance our climate, replenish our water supplies, and feed the world. If viewers want to get a good seat for the show, seat reservations are available through the Manifesto Facebook page.
Program
Friday 10 | 9
13:00–20:00 Pop-up shops

19:00–22:00 Kick-off Party (DJ)
Saturday 11 | 9
10:00–11:00

Rocket Yoga & Live DJ

13:00–17:00 Panel Discussions
13:00–20:00 Pop-up shops
19:00–22:00 DJ Donna Bucks
Sunday 12 | 9
13:00–17:00 Panel Discussions

13:00–20:00 Pop-up shops
19:30–22:00 Screening of Kiss the Ground film