This coming Saturday, June 26, Ben & Jerry's Scoop Shop, the legendary ice cream parlor offering high-quality dairy ice cream, will open at Manifesto Florenc.
If you haven't tasted this ice cream brand yet, known by its signature visuals with blue sky and cheerful green grassland, you can visit the shop on the opening day, when the Scoop Shop will welcome everyone with a free ice cream tasting.
A special discount will be offered until the 1st of July. Founded in the United States in the State of Vermont in 1978, the brand strives to make the best ice cream in the best possible way.
Thus, milk is supplied only by breeders whose cows spend at least 6 hours a day 180 days out of the year on free pasture and the ingredients are sourced from fair trade products.
Among their eight original flavors, Chocolate Fudge Brownies is one of the most popular, with pieces of baked brownies from an artisanal bakery added to the ice cream. All the flavors will be served into a cone, a cup, or sold to takeaway in pints.
Other popular flavors include Peanut Butter Cup, Cookie Dough, and Cherry Garcia. Lovers of the classic vanilla will not come short either.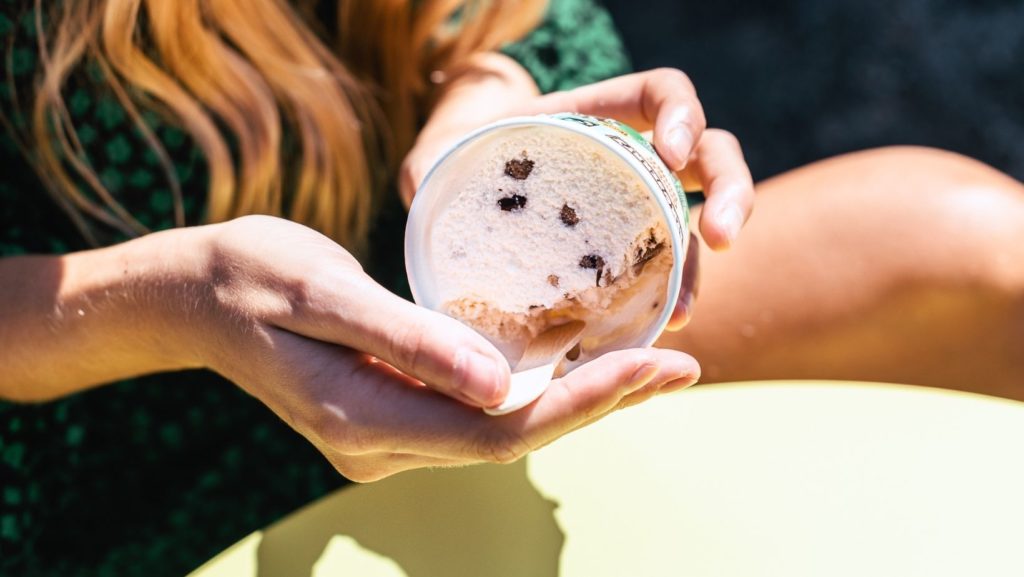 Red Bull Formula 1 at Manifesto
On July 1st and 2nd, Manifesto Florenc will get the honor to host a Formula 1 racing car from the Red Bull team, on the tour of the Czech landmarks From Castle to Castle.
Visitors will be able to get close to the vehicle that cruised the Czech Republic and Slovakia in the past days and to try a virtual ride From Castle to Castle in the game simulator.
"This Red Bull tour aroused great curiosity in the whole country and rushed across the Czech Republic as fast as a F1 racing car. I wasn't lucky to encounter it, so I'm excited for our visitors and for myself by the opportunity to see this amazing F1 for two whole days at Manifesto, and to feel the experience from the cockpit," invites Šárka Tošnarová, head of marketing of Manifesto.
Cultural lineup!
The weekend of June 25-26 will kick off the cultural events lineup at Manifesto. Manifesto Smíchov joins the festival programme of the United Islands of Prague.
On both days, four DJs, curated by the festival, will take over the vibes from 6 to 10 p.m on Friday (DJ Stell the HepCat and DJ Max W.) and from 4 pm on Saturday (Le Petit Nicolas followed by DJ Giacomoand).
Manifesto will become a relaxation and gastronomic zone for festival-goers on their passing through musical experiences that will stretch along a large part of the Vltava banks.
In July, several Afro Nights with a showcase of African rhythms will happen at Smíchov, along with Latino and Spanish-themed musical as well as culinary evenings. Both markets will host a two-day spicy birthday party of the Mexican restaurant Alebrijes with a performance by a Mariachi band (July 7th, Florenc, July 8th, Smíchov).
Eat-in cinema will return to Smíchov with a program of musicals. The July program will peak with a pocket music festival Summertime Beats held in Florenc from July 29th to August 1st.