There are several lavender fields in the Czech Republic. Sometimes a trip to the South of the country, across the plains and hills of Moravia, turns into a real discovery.
In the season of lavender blooming, purple-emerald patches of fields surprise unprepared travelers. And the prepared ones come for photo sessions, for lavender flowers and a lot of products from the fragrant plant.
In Starovičky in the Břeclav region, the purple color of lavender shines through the rape and cereal fields in the summer.
Siblings Stanislav, Lucie and Tereza Bíz have had a lavender farm for eight years now. People can find a small piece of French Provence a few hundred meters outside the village, as they know it from the photos.
The history of this farm began in 2014 when more than 40 thousand lavender bushes were planted.
Residents gradually came to terms with the fact that instead of grapes, traditional for this region, their neighbor decided to grow lavender. But later, many people appreciated that it is both beautiful and profitable.
The lavender fields quickly became a great tourist attraction. Many people get there when they come to the Lednice-Valtice region, an area of traditional winemaking and UNESCO monuments.
Trips to castles and wineries are combined with the enjoyment of unforgettable views of the amazing landscape.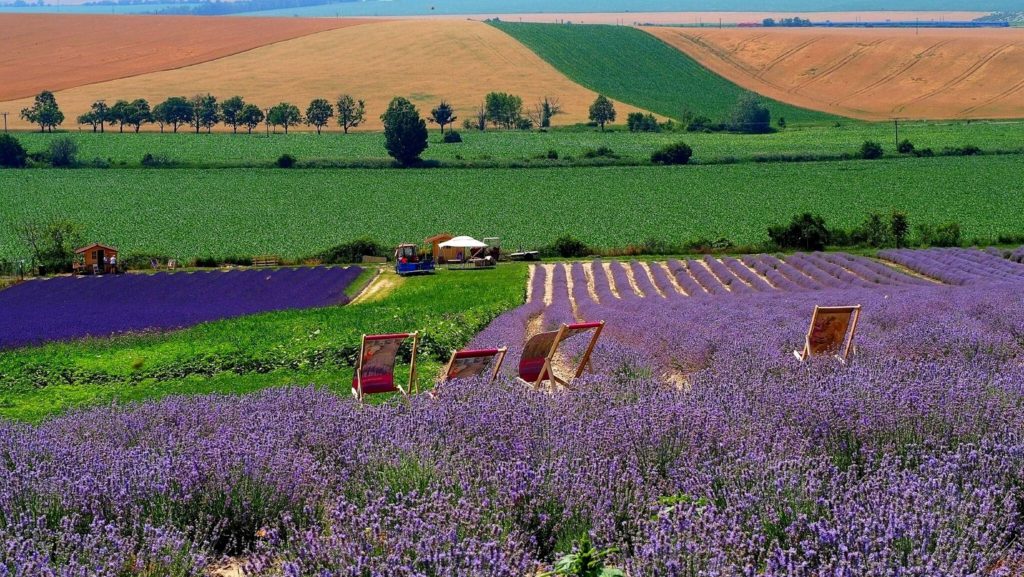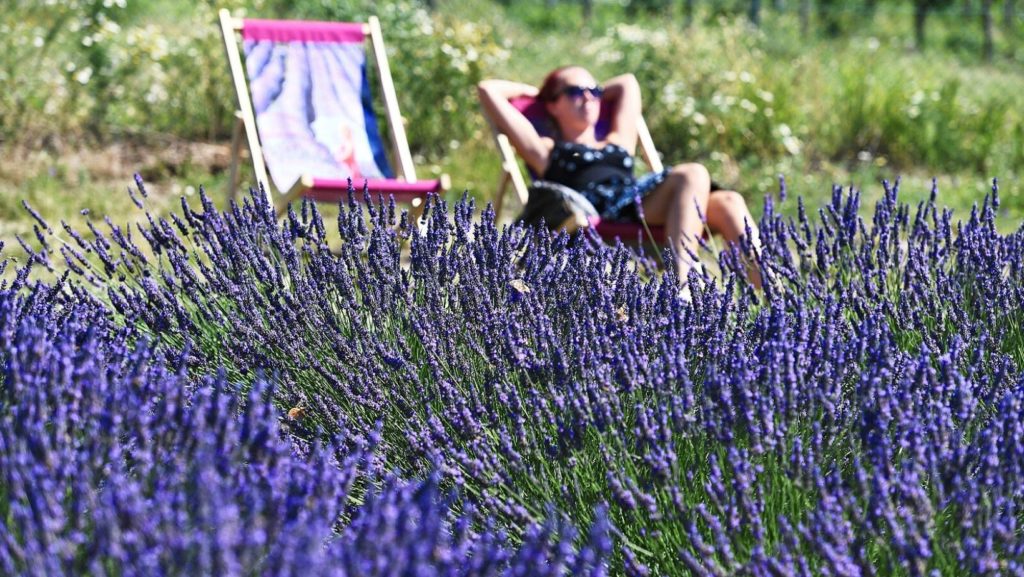 The Lavender Farm Bezděkov
This farm is located in the Olomouc Region. Lukáš Drlík, along with his family, has become not only a successful farmer, organizer of agrotourism activities, but also a coffee shop and specialized store owner.
All in just six years, and all thanks to his appreciation for lavender: "I was aware of the great demand for herbs from my experience in the gastronomy industry. My advantage was I had the possibility to actually use part of the land belonging to our family… At the same time, however, I did not want our farm to be devoted only to primary production – so linking it with gastronomy, selling products made from the harvest, and other activities surrounding lavender were planned from the very beginning."
He has found his inspiration in Provence, France, which is famous for its lavender production. For the implementation of his plan in Czech conditions he has found help in a local specialist for the cultivation of aromatic and medicinal plants – professor Karel Dušek of the Crop Research Institute in Olomouc.
Most of the lavender crop is processed for the Lavender Café in Zábřeh (Masarykovo náměstí 12/13), where besides the traditional café assortment they also offer specialties with lavender – be it coffee, tea, punch, beer, special sparkling wine, lemonade, sponge cake, chocolate, marmalade, biscuits, or ice cream.
Lovers of lavender will appreciate their store in Bezděkov as well as their e-shop, where they can choose from a range of cosmetic products, carved decorative soaps, syrups, liqueurs, and various bags of dried lavender (for potpourri, tea preparation, or cooking and baking).
The farm itself hosts experiential programs, offers food tastings, photoshoots with a professional photographer, or the option of using the place for weddings.