After two years, a beautiful pre-Christmas tradition will return to Prague.
From November 28 to December 23, between 16:00 and 17:00, the lamplighter Jan Žákovec will appear at Charles Bridge and lights up the lamps manually.
Nowadays, the gas lights operate automatically, Advent is the only time in the year when the gas lamps are lit up by a lamplighter.
Žákovec is vice president of the Lamplighters' Guild and head of the Gasworks Museum. At 205 cm, he is the tallest lamplighter in the world.
The number of lamplighters can be counted on the fingers of one hand because today, the lamps light up automatically. "I know the lamplighters in Poland in Wroclaw, Brest in Belarus and in London … there are very few of us," admits Žákovec with a smile.
"In 2002 they turned on the first nine lamps on Michalská Street, and there was a small celebration to commemorate the way the city used to be lit. There were representatives of various companies who'd played a part, and I was there on behalf of the gasworks, to say something about gaslighting. When it came time to light the lamps, someone said: You're the tallest, you light them. So that's how I started."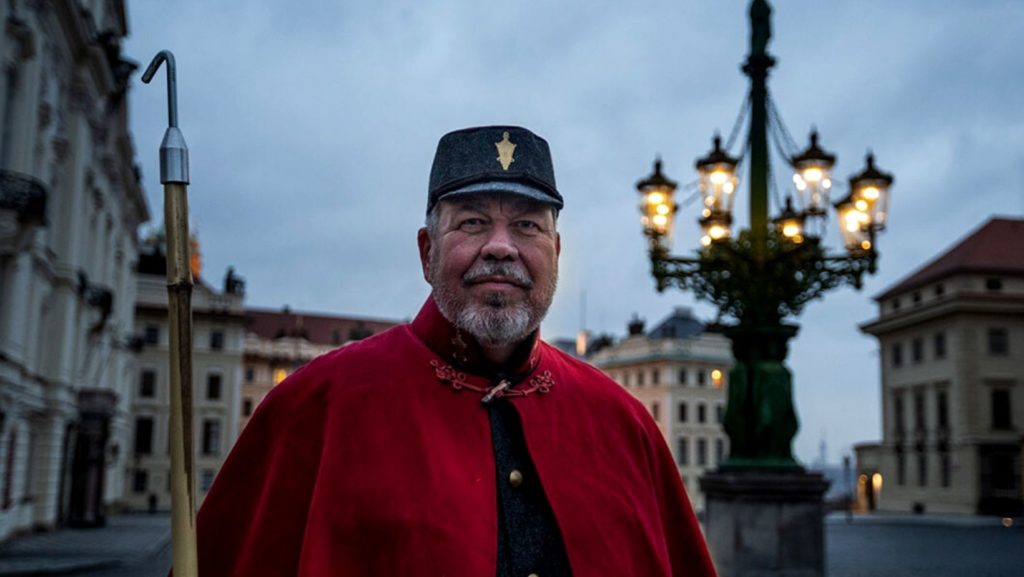 "There are gas lamps essentially all along the King's "Royal Way". That means its southern part from the Powder Tower to the Old Town Square, and from there to Karlova Street, while the second part leads along Rytířská Street to Uhelný Trh. In 2010, the Charles Bridge was converted, and today it's still the only bridge in the world lit by gas lamps," Žákovec says.
The rarest are three historical candelabras – an eight-branch lamp on Hradčanské Square (Castle Square), another eight-branch one on Loretánská Street, and a four-branch one on Dražické Square.
Prague has the 8th largest number of gas lights in the world. Berlin is first, with almost 30,000 lamps, then Düsseldorf, Frankfurt, Boston, London, Baden-Baden.