Attention all wine lovers! LÁHVE:, a wine shop with a unique selection of premium but inexpensive wines has opened in Prague.
Selling high-quality wines from all over Europe that won't hurt a budget is LÁHVE:'s biggest priority. The store specializes in wines from five countries (Italy, France, Germany, Austria, Czech Republic; Spain will be added very soon), and has interesting features that make wine shopping easy and stress-free.
The first unique feature of LÁHVE: is that it is the perfect store for introverts. Its consultants won't nag you during shopping unless you ask for help, and if you do, their staff speaks English, Czech, or Russian. However, the shop's other features make picking wine without being an expert much easier.
The store is divided into zones according to countries that produce the wine, and their price tags don't just have numbers on them- they also have other additional information: the place and year of wine production, the grape variety, a brief description of the taste, the recommended serving temperature, as well as the most compatible dishes. There's also a scale of flavor saturation that makes shopping for wines easy and fast.
Perhaps the best feature of LÁHVE: is its prices. The average bottle price here is 250 CZK. The most affordable one costs 105 crowns, and the most expensive is priced at 865 crowns. The store focuses on selling the best kinds of wine in the inexpensive segment.
LÁHVE: was opened by real wine lovers with 20 years of experience, who, along with the help of a wine business professionals, personally picked the assortment. The owners tried hundreds of brands from dozens of small and little-known manufacturers, and the most delicious and high-quality wines were selected for the store.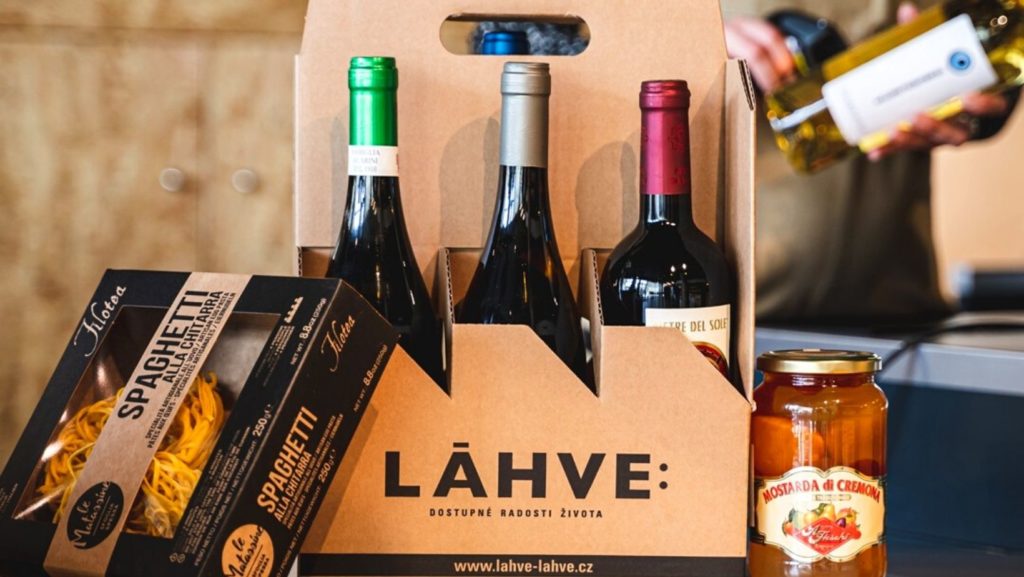 That way, everything in the store was tried and carefully picked from a wide selection of hundreds of other wines. The store aims to create a regular clientele, so you are guaranteed to get the best price-quality ratio and service than in supermarkets and other wine shops of LÁHVE:'s scale.
LÁHVE: is one of the biggest wine stores in the Czech Republic. There are more than 500 wines represented here, more than half of which are exclusive brands that cannot be found anywhere else in Prague. For example, the store exclusively sells Domaine La Provenquière wines, a brand from France's world-famous wine-making region Languedoc-Roussillon.
Another interesting feature is the store's system of instant discounts. They work directly with winemakers and besides offering the lowest prices, they are able to provide discounts for bulk buying. There are three prices on each price tag- for one, three, or six bottles. To get the best out of the price, you could get six bottles of wine (they don't have to be the same) and stock up for a few weeks.
No less important when it comes to selling wine is its transportation and storage, and LÁHVE: takes it very seriously. Their store is equipped with a powerful climate control system and special windows that keep the wines perfect.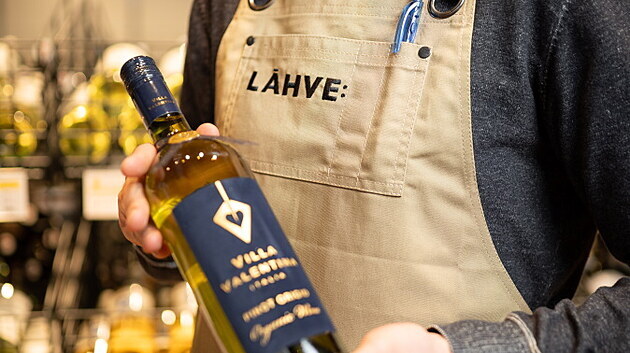 However, the perks don't stop there. The shopping experience at LÁHVE: is made even better with its location next to Meatpoint, a one-stop butcher shop for quality meats, cheese, and homemade bread. Enjoy your LÁHVE: wine with organic, eco-friendly products from Meatpoint and you've got the perfect evening.
LÁHVE: impresses with its ideal balance of low prices and high quality, modern concept, and a true love for wine. It is a one-of-a-kind store that is bound to become a favorite among professionals and amateur wine lovers, so be sure to visit and treat yourself to a bottle (or a few) of wine from Prague's most unique wine shop.
Address: Českomoravská 2517/13, Praha, Libeň
Opening hours:
Monday-Thursday – from 11:00 to 19:00

Friday – from 11:00 to 20:00
Saturday – from 10:00 to 14:00
Sunday – closed