What will you do with the kids this July? Action-packed activities and fun at the Krav Maga self-defense camp with training, games, and English language practice!
Krav Maga Prague is enrolling now for its 2021 Krav Maga Summer Camp for kids 8 years or older. The camp will take place from 19 to 23 July.
Each day you'll train in a different area of self-defense techniques, including defenses against the statistically most frequently occurring incidents by the same age, adult, and multiple attackers. Additionally, kids will improve their physical condition, mobility, and movement coordination and play lots of fun and educational games, all in English.
This course does require physical interaction, but it can be scaled to all skill levels and abilities. Krav Maga helps kids to gain confidence, awareness, and ability in an engaging and high energy atmosphere.
What is Krav Maga?
Krav Maga is the most realistic system of Self Defence in the world, with families of defenses which build on natural reflexes and instinctive responses (such as the flinch response).
The Krav Maga system is taught to thousands of kids and adults in over 60 countries around the world. You might be surprised to learn, but Krav Maga has its roots in the old Czechoslovakia!
Krav Maga was created in Bratislava in the 1930s by Imi Lichtenfeld to defend against increasing attacks on his neighbors in Pre-World War II Europe. It combines the most effective techniques and philosophies from various martial arts and fights training.
What are the classes like?
Krav Maga Prague classes are high-energy fun with a focus on participation and action! Through fun exercises, the Krav Maga for Kids program teaches juniors about awareness, prevention, de-escalation as well as effective defences that empower kids to protect themselves and to be safe in conflict situations. Krav Maga prepares kids mentally and physically to help them deal with confrontation and to build up their confidence.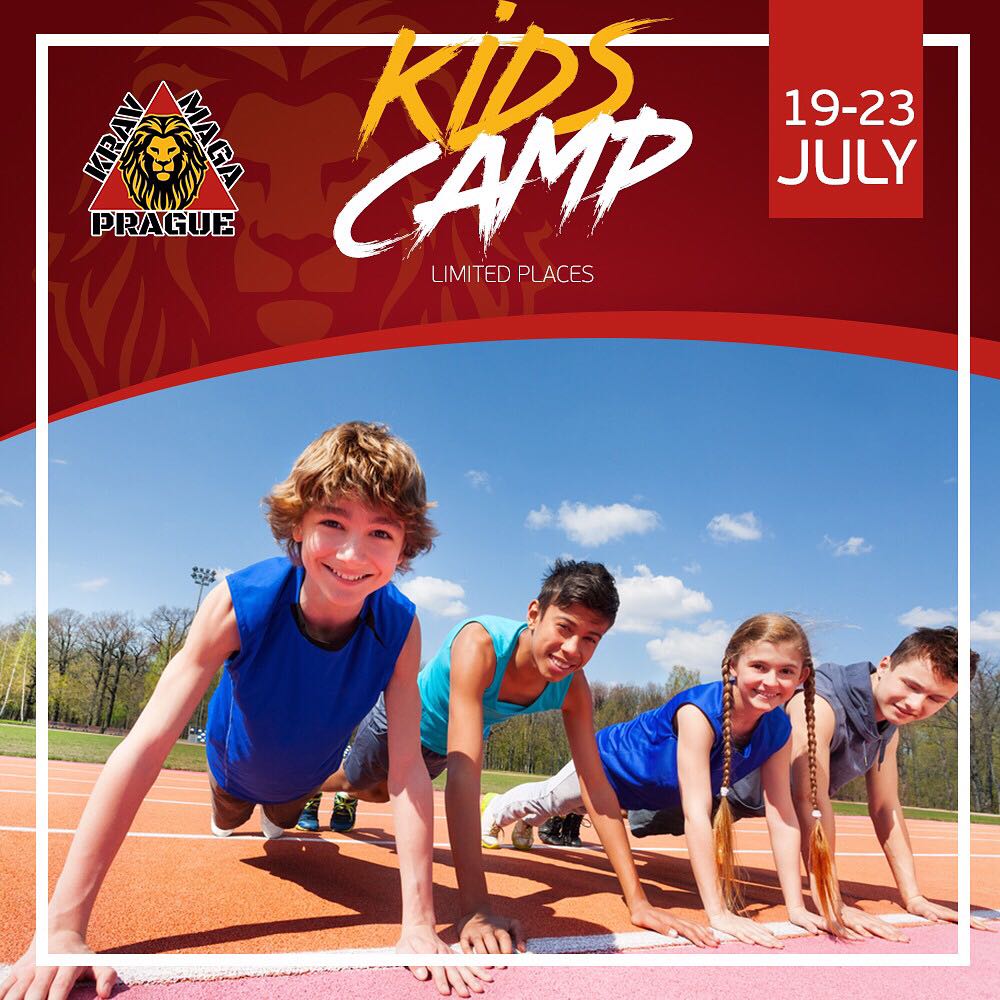 The program includes:
 Improving their knowledge of English
 Having lots of physical activities
 Learning defensive skills and personal safety, awareness, conflict prevention, de-escalation
Everything will be taught in the form of games to empower them to be safe and be able to better protect themselves.
Additional info:
Group: max. 20 kids
When: 19-23 July
Location: Choketopus Gym, Budova polikliniky Prosek. Lovosická 440/40. Praha 9
Time: 08:30 – 17:00 daily
Price: 6 990,- CZK