On 14 August 1370, Charles IV, Holy Roman Emperor gave city privileges to the place that subsequently was named after him, according to legend after he had acclaimed the healing power of the hot springs.
In the 14th century, Czech King Charles IV was often riding his horse around the Krušné (Ore) Mountains and the Slavkov Forest in Western Bohemia.
Thanks to a chance his retinue one time apparently discovered the hot spring, to which the emperor soon attributed its curative power. He convinced himself about it with his own skin.
Using the water from the spring he was able to heal his injured leg. According to a legend he ordered to build a town around the miraculous spring, which because of its springs still thrives and enjoys the fame far beyond the borders of our country.
The hot springs were developed by Charles IV who, in August 1370, granted the mainly German-speaking spa town city privileges and named it "Carlsbad", literally meaning "Charles' baths".
But the spa's great popularity dates primarily from the 19th century, when the main baths, colonnades, hotels, and sanatoria were built. The city soon became a gathering place for Europe's wealthy invalids.
The number of visitors rose from 134 families in the 1756 season to 26,000 guests annually at the end of the 19th century. By 1911 that figure had reached already 71,000 but World War I put an end to tourism and also led to the collapse of the Austro-Hungarian Empire by late 1918.
At the end of World War I, the large German-speaking population of Bohemia was incorporated into the new state of Czechoslovakia in accordance with the Treaty of Saint-Germain-en-Laye (1919). As a result, the German-speaking majority of Karlovy Vary protested.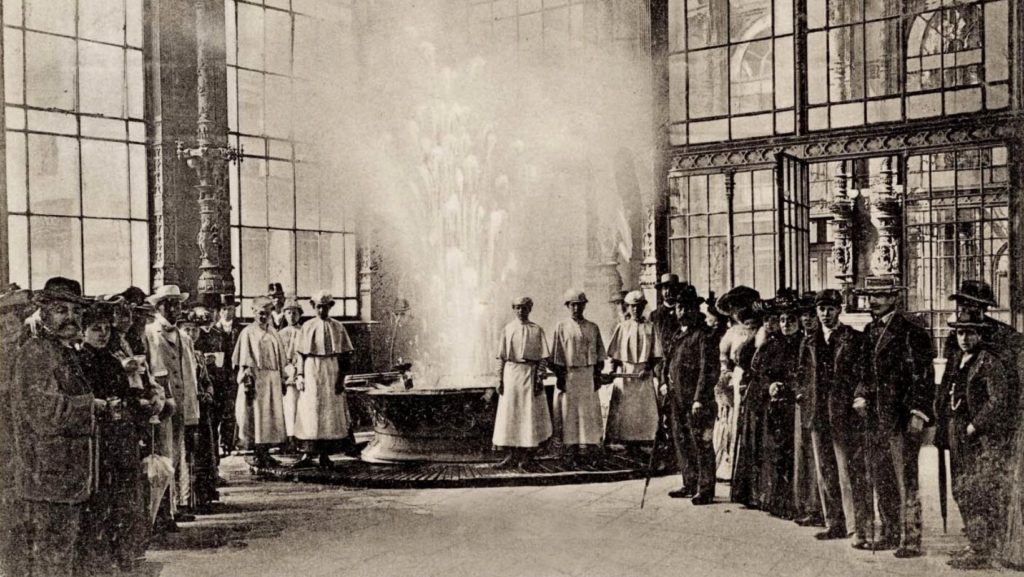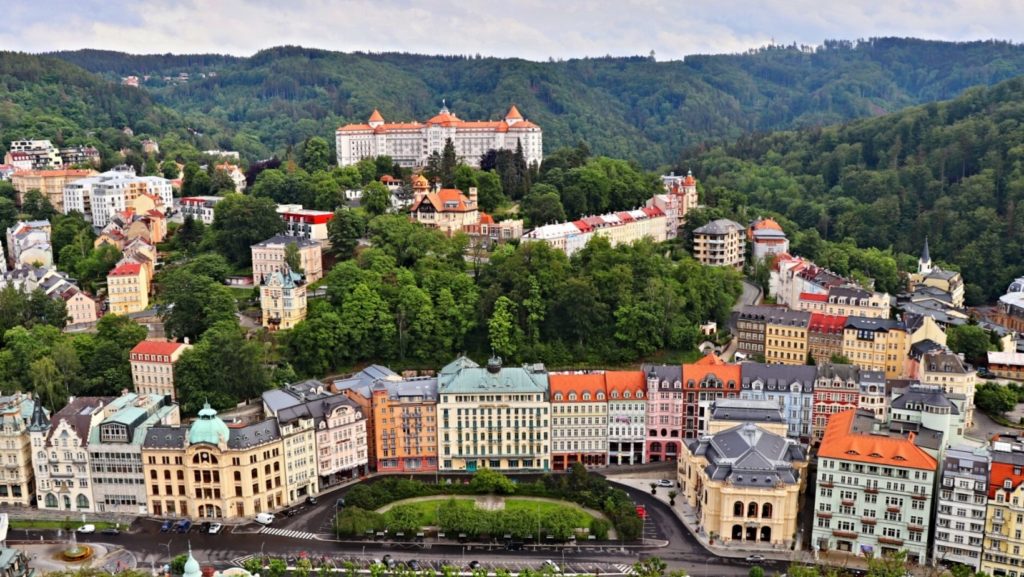 A demonstration on 4 March 1919 passed peacefully, but later that month, six demonstrators were killed by Czech troops after a demonstration became unruly.
In 1938, the majority German-speaking areas of Czechoslovakia, known as the Sudetenland, became part ofNazi Germany according to the terms of the Munich Agreement. These areas included Karlovy Vary (Then renamed again to Karlsbad).
After World War II, in accordance with the Potsdam Agreement, the vast majority of the people of the town were forcibly expelled because of their German ethnicity. In accordance with the Beneš decrees, their property was confiscated without compensation and the town was renamed Karlovy Vary.
Today, the city has approximately 48,500 inhabitants and is the capital of the Karlovy Vary Region, the westernmost region of Bohemia. It is the most visited spa town in the Czech Republic.