A spokesman said on Friday that Czech President Milos Zeman has ordered the flag flown over the Prague Castle as "a sign of unequivocal support and solidarity" with Israel during its clash with militant Hamas leaders in Gaza.
It was Zeman's latest statement of support for Israel during the current round of violence. He had previously stood by Israel in a letter to his Israeli counterpart, President Reuven Rivlin.
The Czech Republic has been one of Israel's staunchest allies in the European Union.
The worst violence between Israel and Palestinian groups since 2014 has been seen in recent days, with the conflict escalating over the final Ramadan weekend.
What is happening?
Since mid-April, there have been clashes on the streets of Jerusalem – a city both Israelis and Palestinians consider to be their capital.
Over the Muslim holy month of Ramadan, which started on 12 April, Israel imposed a limit of 10,000 people gathering for prayers at the Al Aqsa mosque.
The mosque is the third most holy site in Islam and is also the site where the Jewish first and second Temples are believed to have been built – known as Temple Mount.
Tens of thousands of Muslims were turned back from the mosque, which was condemned by both moderate Israelis and Palestinians across the board.
Another reason for the increased tension has been the threat of eviction of Palestinian families from the Sheikh Jarrah district.
Jewish settler groups have brought their claim for land and property in the Palestinian neighbourhood, which is based in East Jerusalem, to the Israeli Supreme Court.
The EU, UN and the UK government have condemned Israel's decision.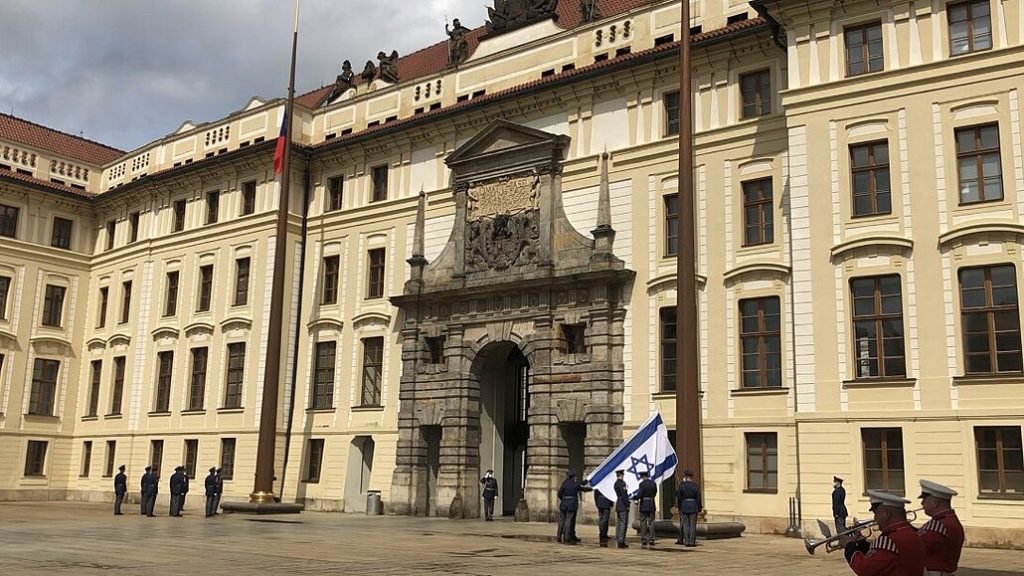 On 8 May, the holiest day of Ramadan, tens of thousands of Muslims gathered at the Al Aqsa mosque, whose compound borders the Western Wall where Jews pray as it is the closest they can get to the foundations of where the temples once stood.
Israeli police blocked busloads of Muslims from entering the Al Aqsa compound, citing unrest in the neighbouring Sheikh Jarrah over the possible court ruling.
On 10 May, Israeli police also used CS gas and stun grenades inside the mosque which drew widespread Palestinian condemnation.
Rockets were then fired by Hamas, which rules the Gaza Strip, in what the militant group says was retaliation for Israeli actions in the Al Aqsa compound.
The barrage of rocket fire targeted Israeli communities bordering Gaza and even reached the suburbs of Jerusalem.
Critics of Hamas claim their actions were a political ploy to position themselves as a legitimate leader over rival Palestinian party Fatah and against decisions to delay Palestinian elections.
Since that day, hundreds of rockets have been fired from Gaza towards Israel, and the Israeli Air Force has carried out airstrikes pounding Gaza. Dozens of civilians, including women and children, have been killed. The majority of the casualties have been in Gaza.