The summer season has traditionally transformed Prague's cafes and restaurants. Many of them have opened patios, furnished cozy terraces, and verandas where you can sit with pleasure on a warm day.
We have compiled a selection of the most interesting and unusual summer cafes in Prague.
Cukrárna Alchymista
In this pastry shop, everything is wonderful: delicious, homemade pies, original retro-style interior, young smiling staff, great coffee, and just a fabulous garden. It is well-groomed, full of greenery and flowers, there is even a small pond. Be sure to indulge yourself with something sweet at this pastry shop.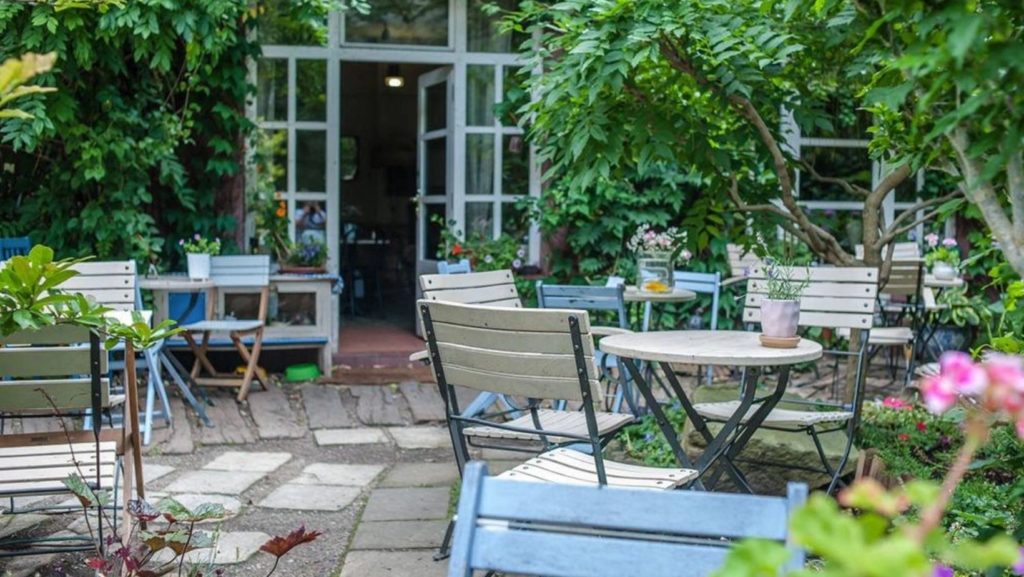 Kavárna Čekárna
This coffee shop boasts quality coffee and a memorable patio, located right by Vysehrad. The combination of greenery, colored chairs, and an old brick wall creates a very unusual atmosphere. It is pleasant to be here, especially in summer, thanks to the natural coolness.
The coffee is delicious, for its preparation grains of the best roasting companies and farm milk are used. Desserts are good too, as well as vegan cakes.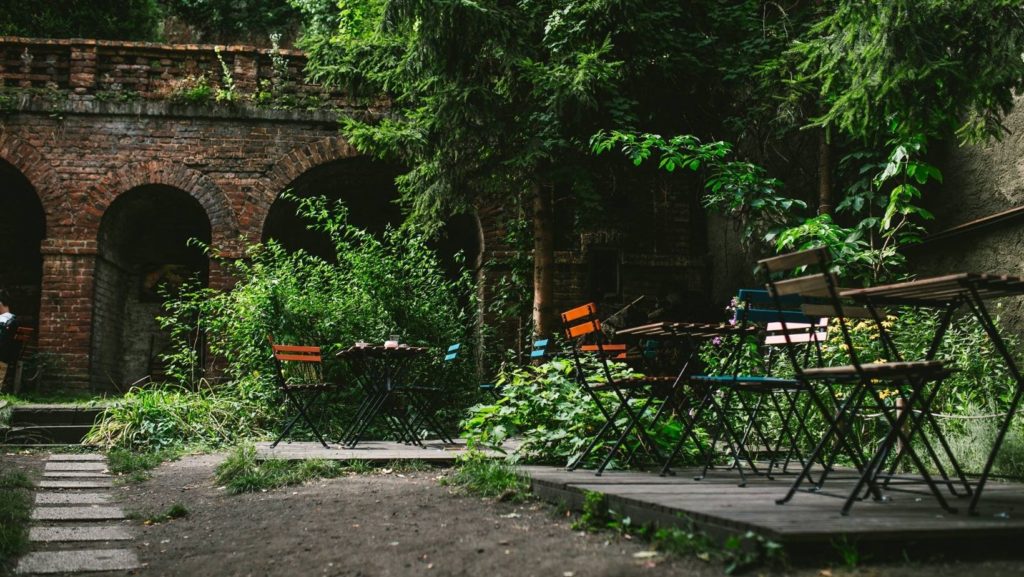 SUN.DAY TERRACE
Very popular summer cafe. And not surprisingly – light interior, romantic atmosphere, Georgian cuisine, regular live performances of musicians, and all this just a stone's throw from I.P. Pavlova metro station.
The cafe is located in the courtyard of a residential building. It is very cozy here, and the food is also delicious: shashlik, khinkali, stuffed eggplants, khachapuri, and other Georgian dishes lovely to the eye and stomach. The selection of drinks is great.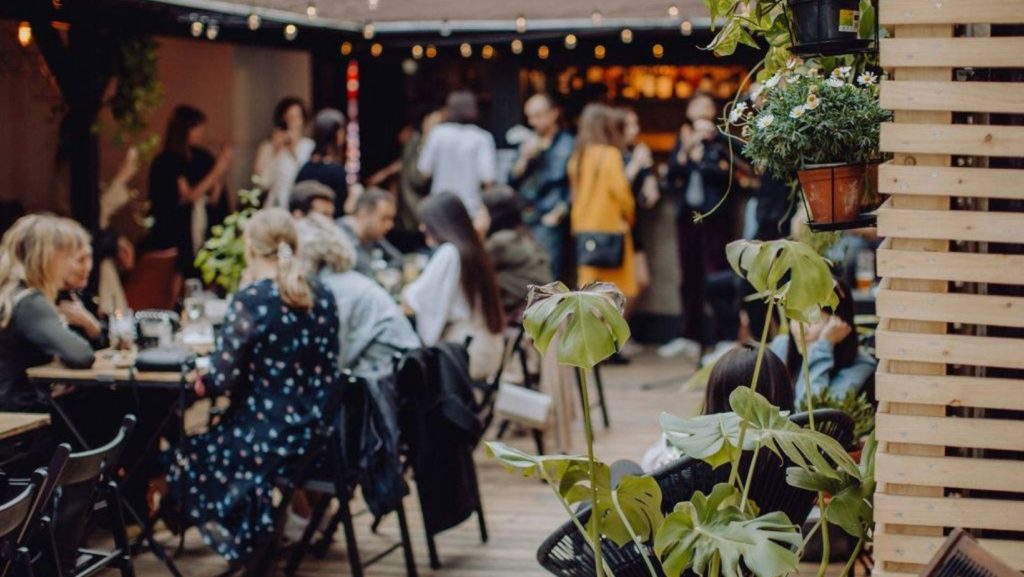 Kavárna Styl & Interiér
The interior of this cafe will delight all lovers of the English style. It "hid" in the very center of Prague in the courtyard among tall trees. The zest of the green garden is the gazebo in the center.
Coffee from the La Boheme Roaster, snacks, and desserts served in original dishes. By the way, the institution belongs to the company of the same name, which specializes in interior design and decoration. The cafe is part of the showroom, where you can find something for your home.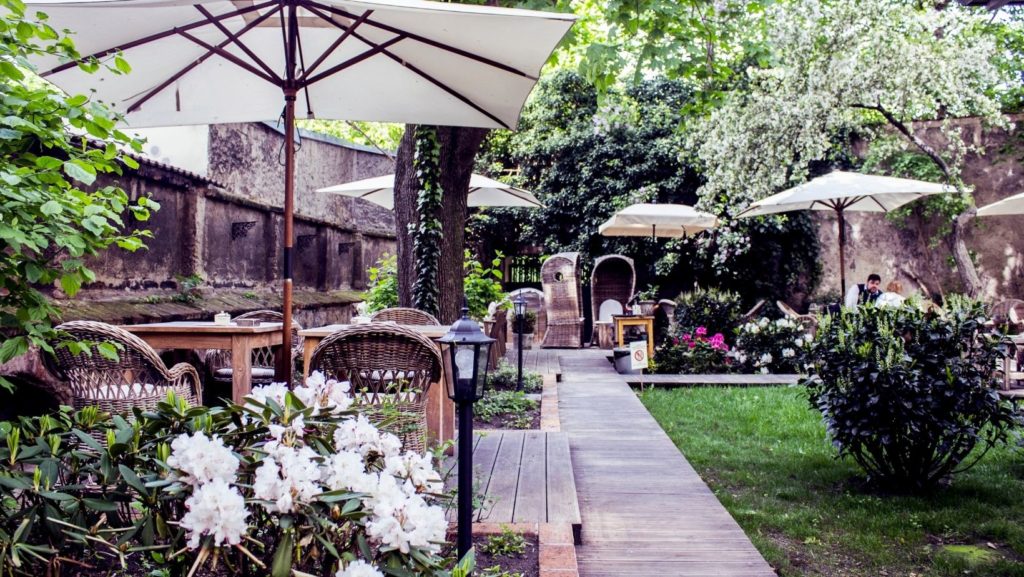 Babiččina zahrada
This restaurant of Czech cuisine is formally located outside of Prague, but at its very border – in the village of Pruhonice, famous for its beautiful park and castle. A visit here can be combined with a tourist trip.
If you want to introduce your guests to high-quality Czech cuisine, then this is a great option. The restaurant specializes in it and has repeatedly won various competitions in this category.
Prices are above average, but the food is really tasty. Some are also served in an unusual way. For example, minced meat for a Tatarak is cooked right in front of you – they bring a manual meat grinder, screw it to the edge of your table and start the process.
The interior of the restaurant is designed to resemble a traditional Czech country house, but the well-groomed and very beautiful garden deserves much more attention.
Tables are set in wooden arbors (common for several large tables, and individual for one table), so guests are not afraid of rain or sun.