Prague, the City of Film: Where to See The Shooting Locations of 15 Iconic Scenes from Famous Films.
Amateur photographer Musa Bektash lives in Prague and does truly godly work for the city's residents and visitors. He prints out famous scenes from films shot in the capital and looks for the exact locations in which they were shot.
The Filmed in Prague Instagram page is a real treat for all cinephiles. Its author is always on the hunt for filming locations of some of the most iconic and well-known movies shot in Prague.
His creative approach includes printing out cut-outs of movie scenes set somewhere in the city and going to the exact location to compare the film vs reality setting. Besides, each post contains a short description of the movie and its production in Prague.
The process is painstaking. Bektash has to match up every line and every corner, which can sometimes make for a lengthy shooting session.
Some iconic movies featured on the page include A Knight's Tale (2001), The Zookeeper's Wife (2017), Amadeus (1984), and Mission: Impossible – Ghost Protocol (2011). This creates a new sense of appreciation being in the city where so many great movies have been set and filmed.
Check out our personal favorites:
Hugh Jackman in Van Helsing (2004) under the Charles Bridge.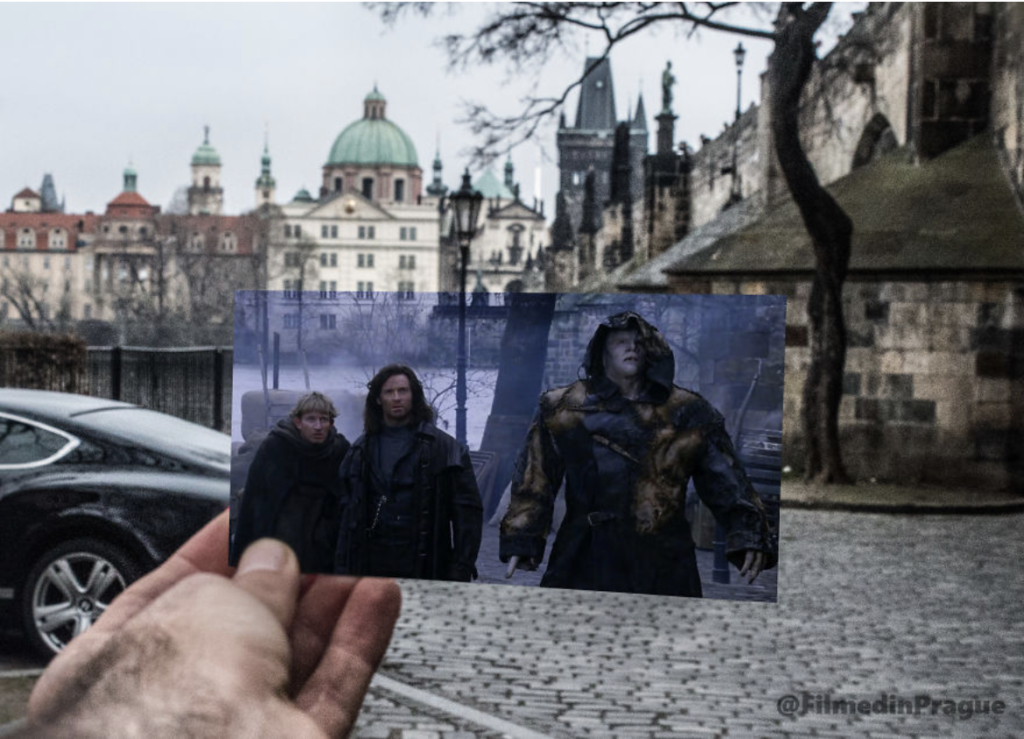 Scene in Náměstí Míru from La Vie en Rose – La môme (2007), a biopic of the iconic French singer Édith Piaf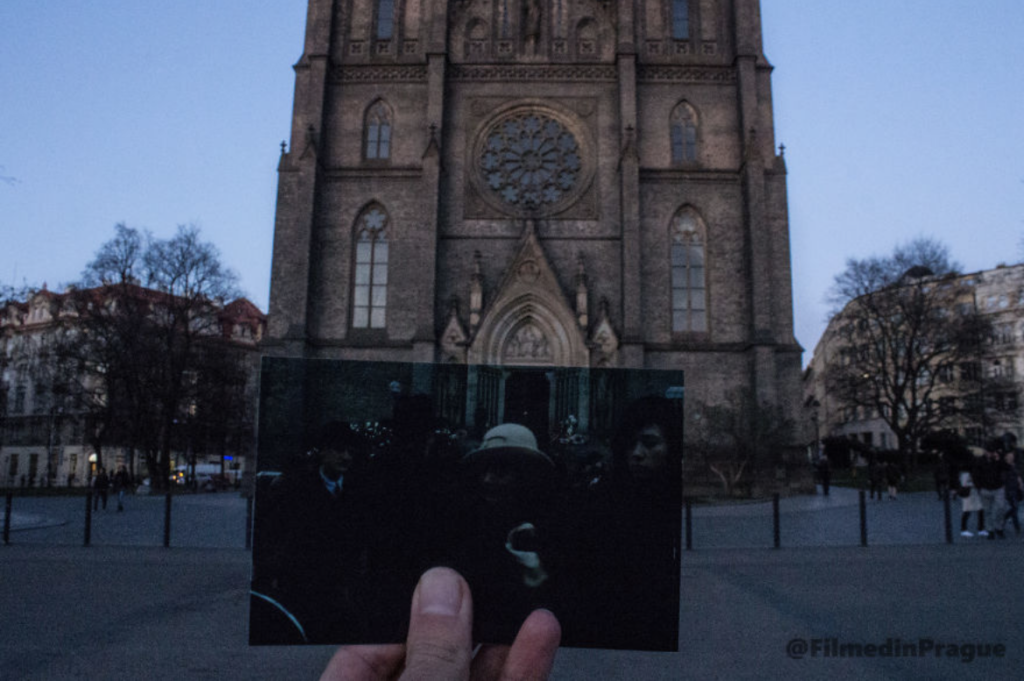 This scene in EuroTrip (2004) is supposed to be Paris, but it was filmed in front of Rudolfinum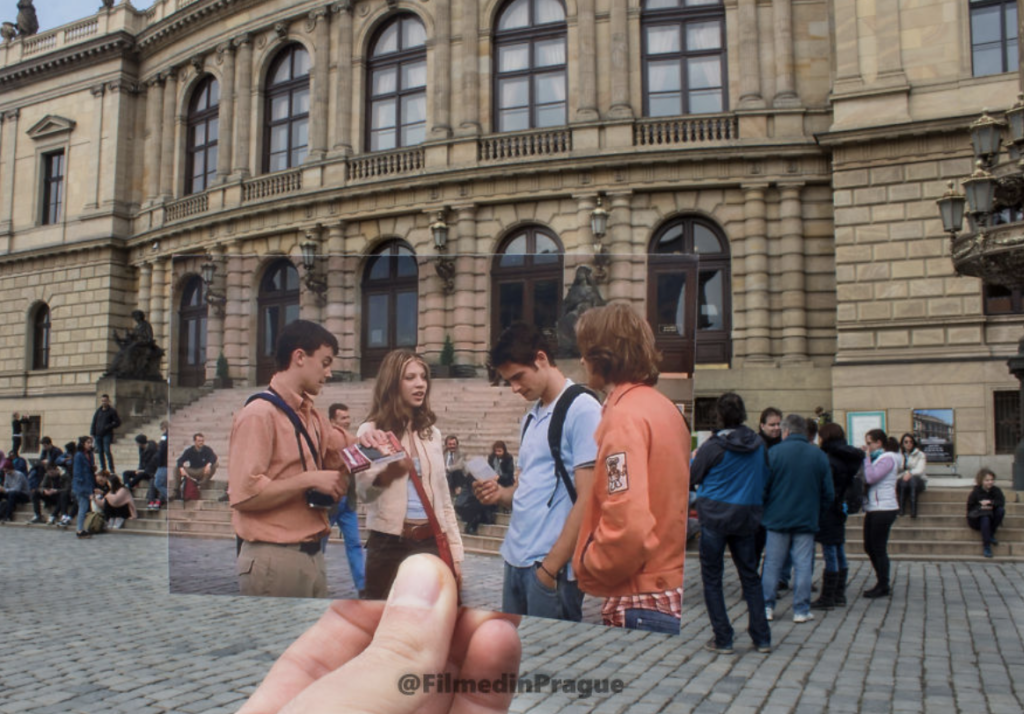 Anthropoid (2016), a movie about two Czech soldiers (Cillian Murphy, Jamie Dornan) was filmed all over Prague, this scene features Prague Castle.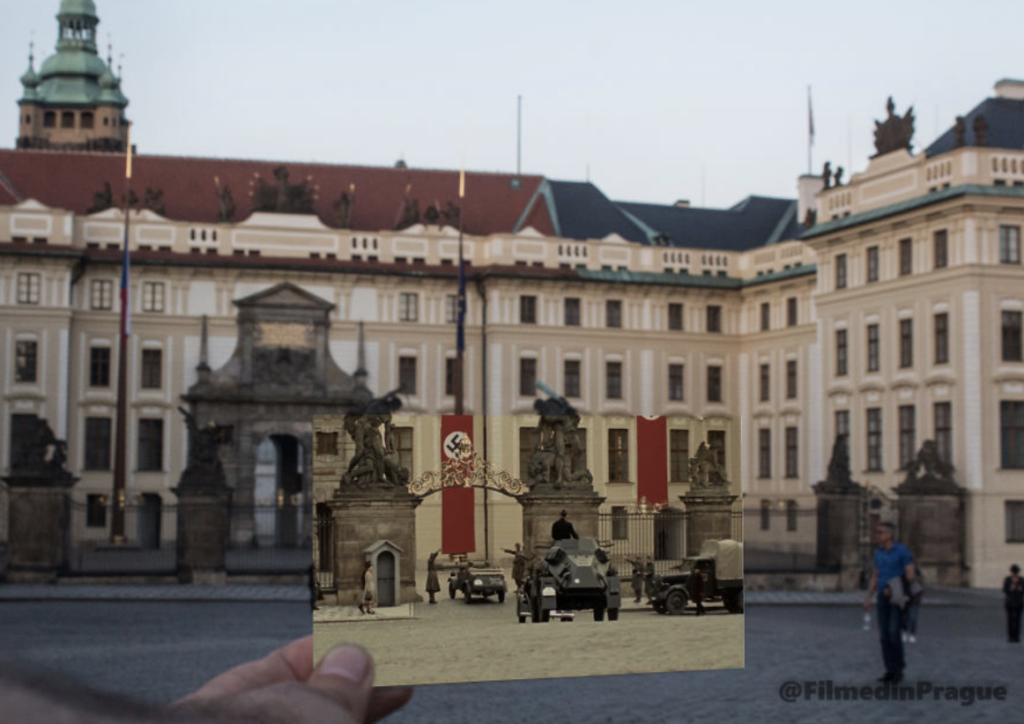 In this scene from From Hell (2001), Johny Depp walks through the National Museum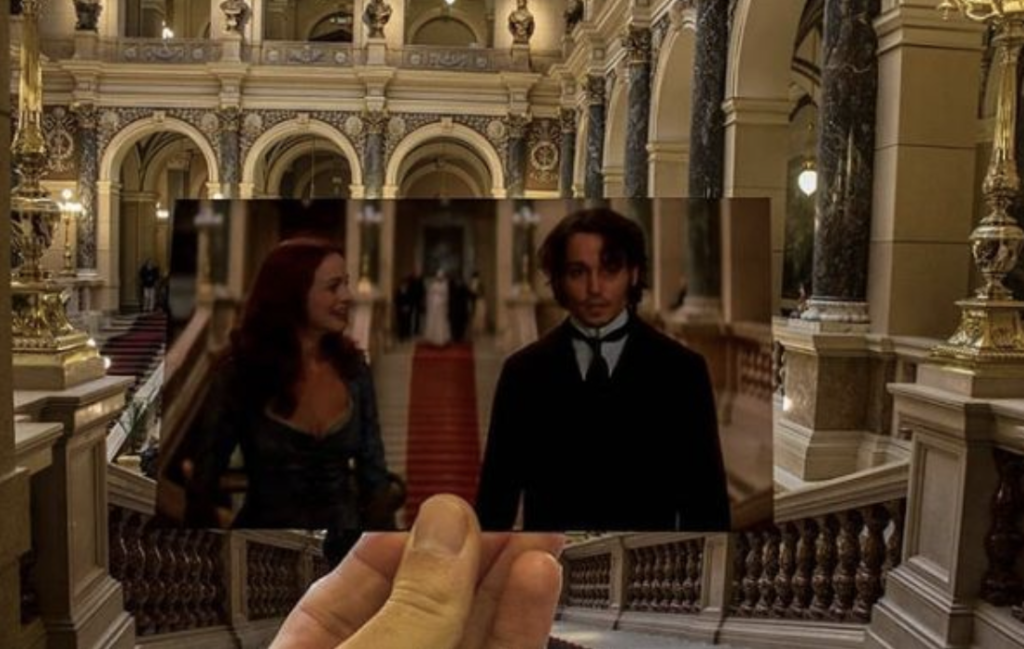 Heath Ledger in front of the St. Vitus Cathedral in A Knight's Tale (2001)