When it comes to Italian food, Neapolitan pizza cannot be missing.
Fasù is run by three Apulia's natives: besides Francesco, there are Armando and Gianfrancesco.
The Fasù pizza maker is Francesco, who built his career in Rome, leading to the success of the first laboratory dedicated to the delivery of quality pizza. His pizza has a long rising, between 48 and 96 hours, to ensure a high digestibility to his customers.
"I choose fresh and quality ingredients for the topping of my pizzas. In addition to the taste, it is important to know that a long-rising pizza is a healthy product, which does not weigh down digestion and does not raise blood sugar." Francesco.
Armando arrived directly from Foggia with a secret family recipe in his pocket. His family made their mark with the production of Pizzella and he brought his heritage to Prague. Right here he met Gianfrancesco, a Chef with great experience in the hotel sector and responsible for the launch of Pepe Nero, who opened the doors of his restaurant, L'Osteria, where they experimented with new products, starting from the secret dough, and their special Panzerotto was born.
"Working with a Chef was a great fortune. I learned a lot from him and a great friendship began.
Now we share a vision: to make Italian food informal, so you can also taste it on the street, and share our food culture with those who want to appreciate it." Armando.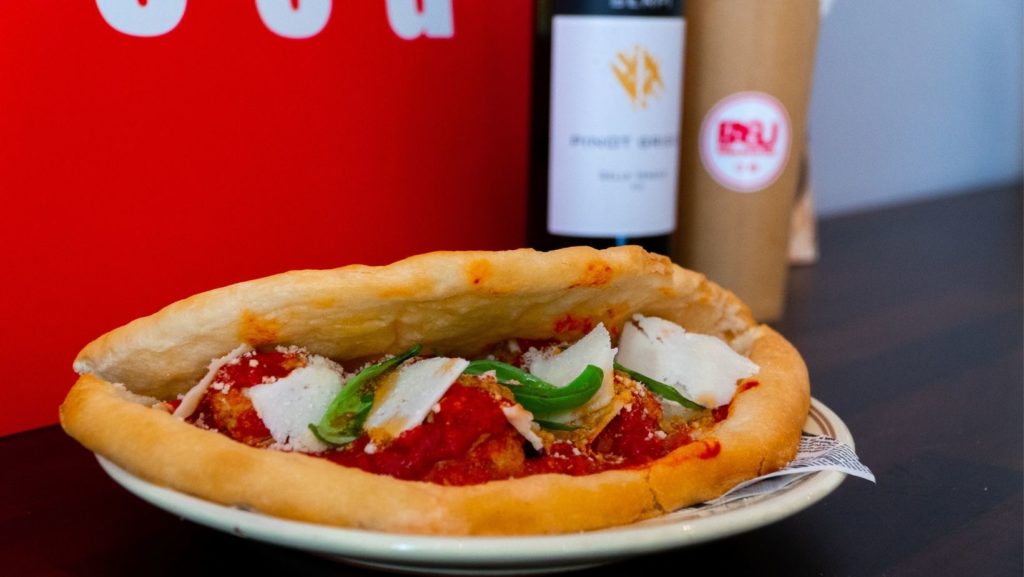 With the start of the pandemic, the Gianfrancesco restaurant has closed and the three friends decided to embark on a challenge: to open a bistro takeaway despite Covid and restrictions.
So in March Fasù opened in Vyšehrad.
The menu is really rich: in addition to Neapolitan pizzas and baked goods – basic and gourmet lines, street food oriented -, you can also find classic Italian dishes, delicious desserts, combined with good wine and prosecco.
Do not miss the meatballs, lasagna and parmigiana, which Gianfrancesco offers with his skilful touch of chef, but always respecting tradition.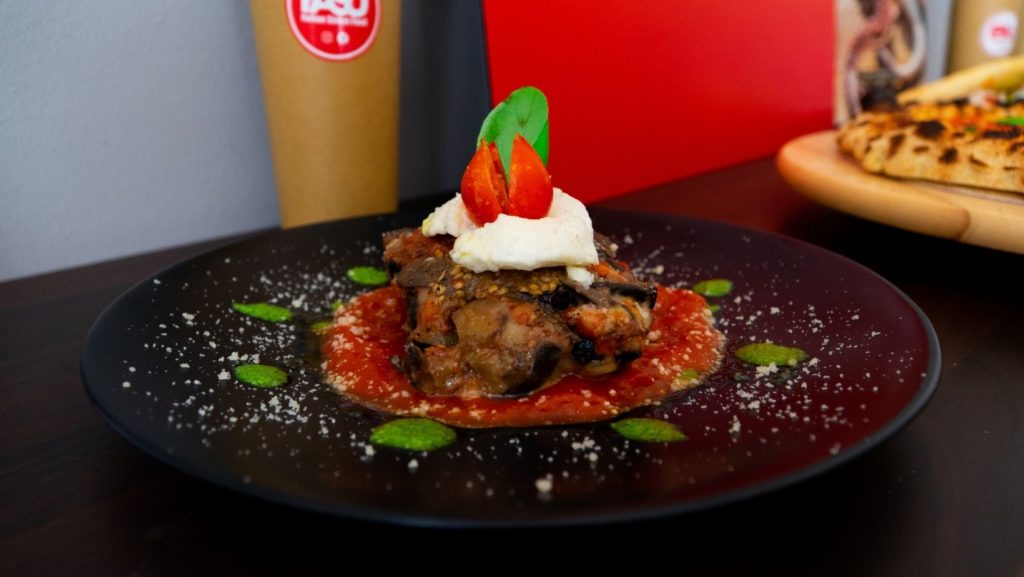 "Fasù's relationship with Prague started with the neighborhood. We are getting to know our area little by little, made up of customers but also of other businesses around.
It was nice to find out how much support you can get from those who in theory should be your competitor, and despite the language barrier," Gianfrancesco.
Fasù, located in Vratislavova 1/21, has opening hours of 11.30 am to 9.30 pm Monday-Friday and 12:00 am to 10:00 pm Saturday – Sunday.