The Gallery of the Capital City of Prague has exhibitions for over two hundred photographers and their collections.
From October 15, 2021, through January 16, 2022, Frida Kahlo will have a featured exhibition where viewers will see her extensive collection of over 6,000 items in the House at the Stone Bell.
She was an influential and mysterious Mexican artist whose featured archive wasn't discovered until 2003.
The organizers of the event say that some of the photographs found were done by other famous photographers that befriended Frida including Man Ray and Edward Weston. These photographs are not only historically valued but artistically valued.
This is a traveling exhibition and has been seen in various parts of the world with more than half a million spectators.
She was born in Mexico City in 1907 and died in 1954, and throughout her life she endured many tragic events. When she was 18 years old she suffered from a severe case of polio and was injured in a bus accident. She underwent 35 different spine and pelvic surgeries which caused detrimental physical and mental problems.
During her convalescence, she began to seriously focus on creating art. Mexican Ambassador Rosaura Leonara Rueda Gutiérrez told reporters last Thursday, "Frida has always been and will be Mexico. She characterizes my country, the joy of life, the colors, but also the connection with the sadness and pain that have affected Mexico in history," and according to her, the exhibitions shows the rich history of Mexico and also its future.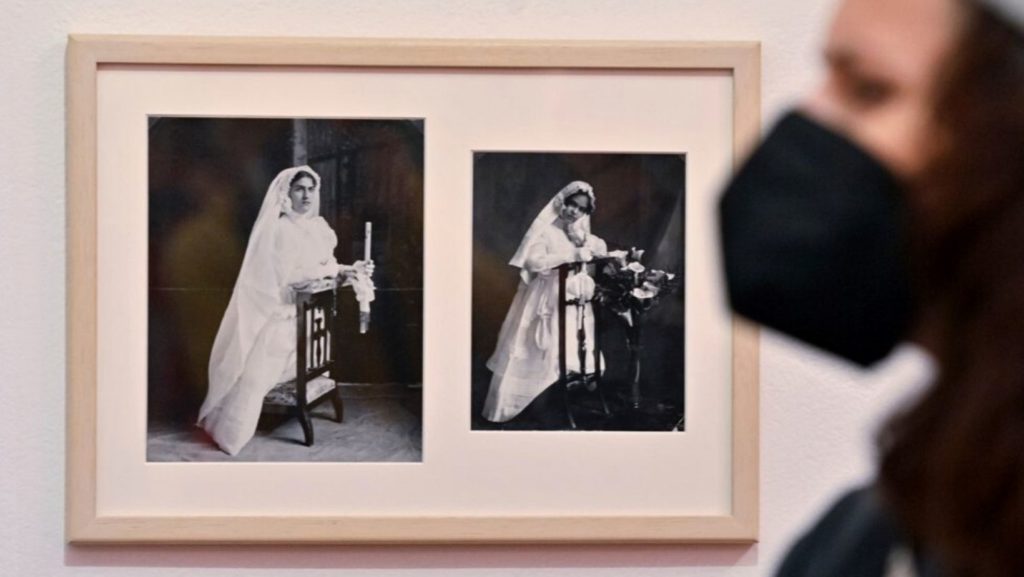 Photography ran in the family. Her father and grandfather were both professional photographers creating a strong relationship between Kahlo and photography. She collected daguerreotypes and postcards of her family and friends from the 19th century.
She also diversified her photographs in various ways as she would draw on them, cut them, or write on them. It was only after the discovery of the archive that it was clear to see her original works were that of photographic composition.
Frida Kahlo and her husband, Deigo Rivera, who was a painter, had a tumultuous relationship. She was also the mistress to communist revolutionary Leo Trotsky. However, after her death, Rivera donated their house in Mexico City, otherwise known as the Blue House, to Mexico and it was turned into a museum.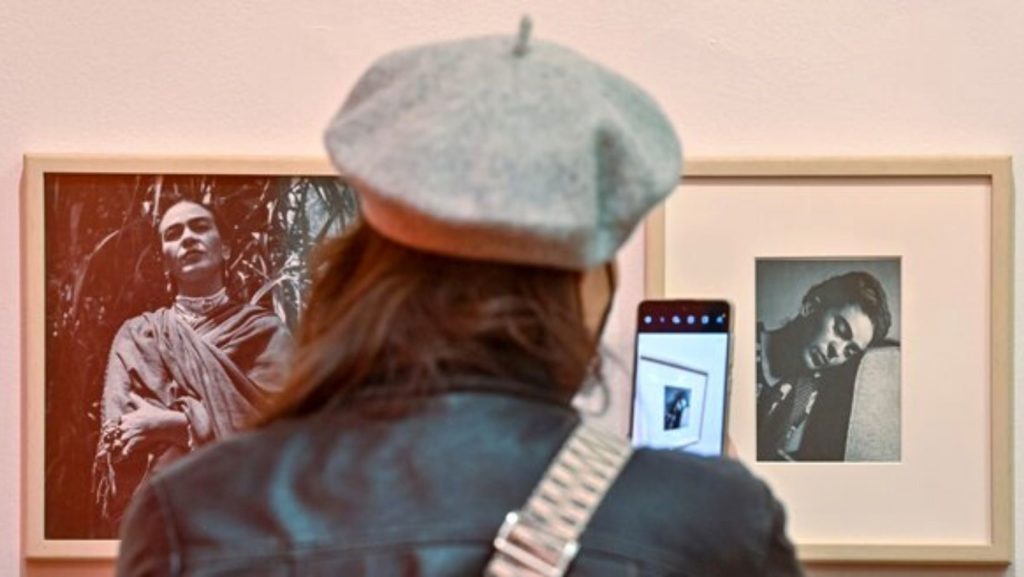 Rivera did however insist his archive remain hidden and it wasn't until 50 years following his death that his archive was opened. The photographs that were found showed Mexican photographer and historian Pablo Ortiz Monasterio a selection of 214 images that gave light to her inner personal life.
Frida Kahlo's art sparked inspiration in many artists so much so that there are multiple documentaries, biographies, theater performances attributed to her.
Her art was an expression of surrealism and showed contrasts between love and hate, light versus dark, in addition to incongruity while showing the colors of original Mexican folk art.