Let's discover, how many wonderful and creative foreigners live in the Czech Republic!
Lucía is currently working at Wunderman Thompson Prague as Global Category Manager. 
She is a foreigner who might live next door.
1. Why did you decide to move, and how long have you been living in Prague?
Well, at the beginning of 2009, I knew I wanted to do a Film Directing program in Europe, but I didn't know where. At that point in my life, I had graduated from university, I had worked for a year as a TV Producer for a nationally broadcasted 'fashion emergency/wellness' type of reality show, and I had worked in several feature films in the Production and Directing departments.
While I was doing my research, I found some interesting film programs in Spain and France, and it was my dad who ran into Prague Film School's website. It was a two-semester program, one about general filmmaking basics and one focused on specialization, and it offered the possibility of a scholarship. It all sounded very interesting, and when I Googled Prague to see where this program was taking place, I remember being blown away by the beautiful pictures. At the beginning of 2010, I was accepted to the school, and a few weeks later, I was granted the scholarship which confirmed my arrival in Prague in September of that year.
2. Your very first impression after the relocation. What had surprised you the most?
Coming from a third-world country, you get to appreciate from a different perspective so many things that a European citizen would normally take for granted. Since arriving today, if you'd ask me, what is the one thing I love the most about living in Prague, my answer is easy: how safe Prague is. The fact that you can walk anywhere at any time of the day or night without being afraid of something happening to you is priceless. Latin America is amazing; however, you never feel truly safe in the streets and you just learn to live with fear, which becomes a "normal" feeling.
Another amazing discovery for me was the 24h public transport in Prague, which not only functions like clockwork but is also very affordable and convenient. Back in Venezuela, the bus stops are not necessarily marked or visible and don't even think about finding a timetable near them. You stand on a spot that you've been told is where the bus usually stops and just wait hoping it will arrive soon. I remember how mind-blowing it was to see timetables clearly marked on bus/tram stops and catching the transport that arrived on time.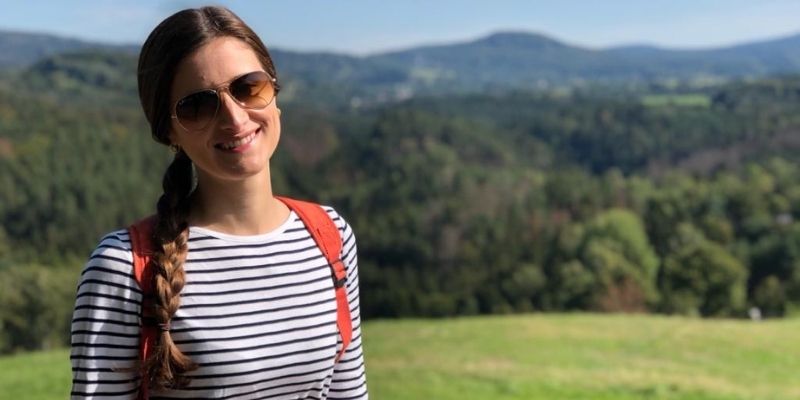 3. What do you do for a living?
After 8 years working in the filmmaking world back home and then here in the Czech Republic, I succumbed to the advertising agency environment where I've been growing and developing myself for the last 6 years. I currently work at Wunderman Thompson Prague where I landed almost 2 years ago looking for my next career step.
My role as Global Category Manager for the client, GSK, has initiated me into the fascinating pharmaceutical industry. It broadened my IT knowledge by giving me the opportunity to learn about the requirements/feasibilities for website development, about new technologies like AMP for web or DCO for digital assets, and to engage and witness first-hand key website projects being brought to life thanks to positive and close collaboration between our team, the client and other stakeholders.
Likewise, I am proud of our company's behaviors such as positivity, mindful listening, creative bravery and being 'in it together' because the best results can only be achieved when we practice all these manners, communicate openly and clearly, offer help and cooperate as teams, internally and globally, and with our clients. I am happy with our company's diversity/multicultural atmosphere and for being part of something big, the immense WPP group.
4. Name the 3 most bizarre things that have happened so far in Prague.
The Czech language is not an easy one to learn and it takes a lot of time and practice to get to a decent level of communication. I remember one of the scariest sentences I had to face in the beginning of my studies was the children's tongue twister "strč prst skrz krk". My first thoughts were "how is it possible that this sentence has no vowels, how am I supposed to even start pronouncing this?". I remember having nightmares about it! Since then, I have completed A1 level Czech, which helped me achieve a Permanent Residency in the Czech Republic; and I am currently studying at an A2 level every week thanks to one of the benefits I get from working at Wunderman Thompson Prague.
Something that has happened to me many times in the last 10 years is that when I like a product in the supermarket, it eventually disappears, and I don't see it ever again! Sometimes I even feel this could be personal (joking!).
And one bizarre fact (at least for me), but a good-bizarre one, is the fact that there's a big community of salsa dancers in Prague and Czechs can be amazing salsa dancers! I love salsa hence that was a big shock for me, but again, a very nice surprise to run into this 'salsa world' that introduced me to some wonderful friends and to my loving Mexican husband.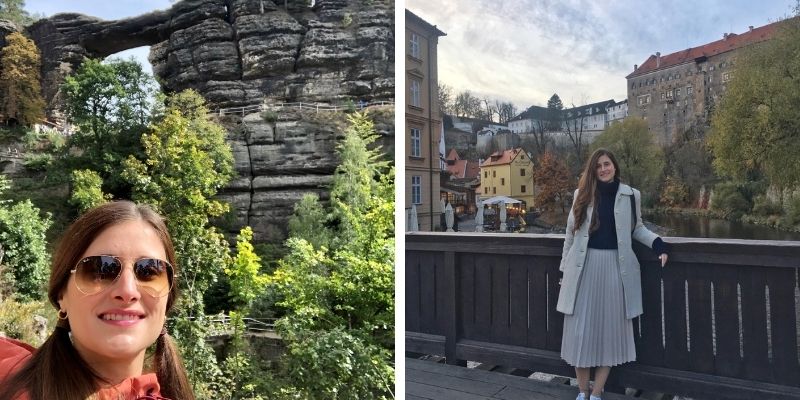 5. In your opinion, what can be done to make the life of expats easier?
Coming from a Latin culture, where many people are warm-hearted and welcoming, where people generally try to find a way to help you and connect with you, it was quite a shock at first when dealing with some Czechs and running into multiple walls of 'NOs' and 'NOT POSSIBLE'. However, over the years, I have been able to understand that it is not always an unwillingness to help, but possible fear of communicating in English. That may be why some things could seem "impossible" at first glance. As expats, we can benefit by staying open-minded, perhaps more tolerant, and try to communicate better where possible. Once you get to know them, Czechs can be very kind and loyal friends too!
One mistake I made was not trying to learn Czech in the first 2-3 years of arriving and now I wish I would have started as soon as I arrived! The moment I was able to read and recognize some of the words, it flipped my perception of the city 180 degrees, and the way people would perceive me.