Everli, the European marketplace for online grocery shopping, is currently entering the Czech Republic's market, after having operated in Prague on test mode.
Everli is in collaboration with various big-name supermarkets, such as Albert, Billa, Kaufland, Globus and Tesco.
The company promises to deliver customers' purchases to their doorsteps within an hour of their initial orders. Moreover, Everli aims to help retailers transition to an online environment.
Last year, the company's sales almost reached $130 million, with its international branches making up 20% of the orders.
"We are proud to have played a role in helping many people during these difficult times, but we are only getting started, as this industry will never be the same again. The shift to online delivery is not disappearing, and expectations on all sides are only increasing. We have built a model which we believe offers unparalleled value to customers even in less urban areas. Retailers, on the one hand, reach a completely new consumer base," said Federico Sargenti, Everli's CEO.
According to the company, their logistics model allows for high scalability, because the service pays off in areas with lower population density in addition to large cities – ultimately catering for both sides. At the same time, shoppers can purchase bulky week-long purchases and not just small orders.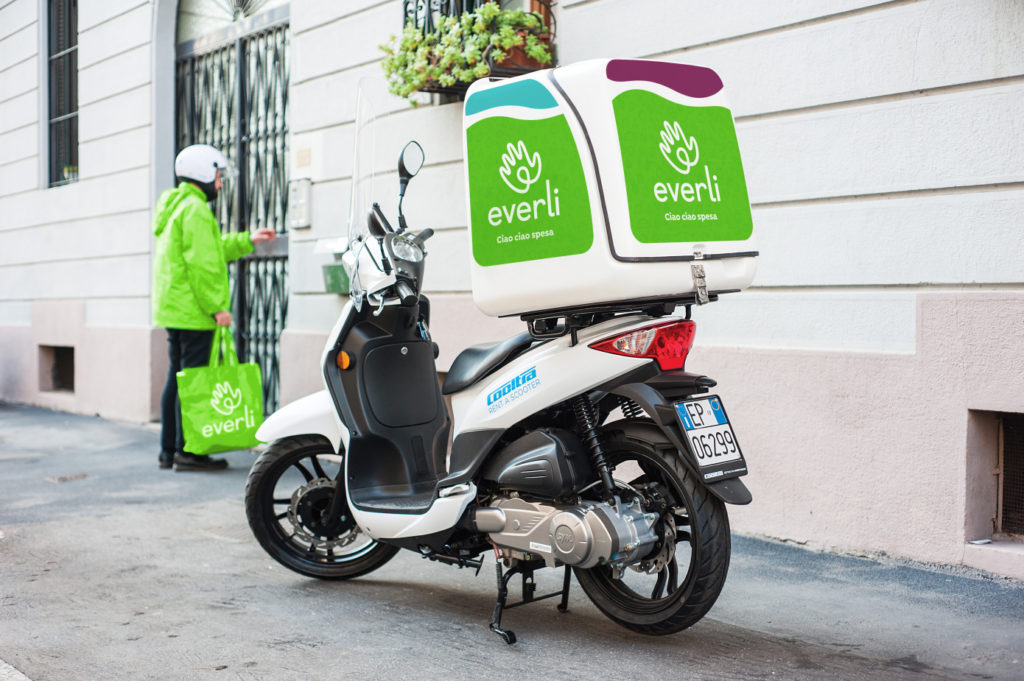 Outside the Czech Republic, the Italian company recently expanded into France. Everli received an investment of CZK 2.2 billion to enter other markets.
Founded in 2014, Everli lets customers order from local supermarkets for delivery. The company uses gig economy-styled personal shoppers who go into the store and "pick" the products ordered and then deliver them same-day, or for an added cost within an hour.
The company charges a delivery fee to consumers, but also generates revenue from fees charged to partnering merchants, and, notably, through advertising.
It has become the delivery partner of some of Europe's largest grocery brands, offering access to over 300,000 products across the 70 cities in which it operates. And, like other online grocery offerings, Everli has benefited from a boost in e-commerce and a reliance on delivery services prompted by the pandemic and country lockdowns.