Eobuwie.pl opened its first store in the Czech Republic in the Nový Smíchov shopping center.
Prague customers can experience the futuristic concept in a store equipped with the latest technologies. The new shop combines products of two fashion brands: eobuv.cz (specialized in high-quality branded shoes at affordable prices) and MODIVO.
And that means 100,000 products available immediately, interactive fitting rooms, and delivery directly from the store to any place in Prague even in 90 minutes. Nanovo is responsible for digital experiences.
So far, the company has been present in the Czech Republic in the online channel. Eobuwie.pl started selling on this market in 2014.
"The Czech Republic is especially close to us. And now we are launching another groundbreaking project for our southern neighbors. This time we are pleased to invite customers to shop in the popular shopping center Nový Smíchov. MODIVO's fashion products were added to enhance the shopping experience at the Prague store. Now, customers can pick whole outfits in one place," says Mikołaj Wezdecki, Member of the Board and Director of Electronic Commerce at eobuwie.pl.
"We are pleased to open our first foreign store in Prague, where our products have been known for eight years. Our customers will have the opportunity to explore a completely new shopping experience with us – a combination of online and offline shopping," says Roman Puchała, CEO of CCC and eobuwie.pl in the Czech Republic.
The showroom in Prague occupies 1,800 square meters, focusing on full digitization. Physical displays of products has been abandoned in favor of new technologies that can show all items on tablets and multimedia screens.
Customers will also be able to take advantage of the free esize.me service. It is a 3D foot scanning system. Using it, the client receives recommendations regarding sizing for any item available on the website. And all this without the hassle of having to physically try on shoes.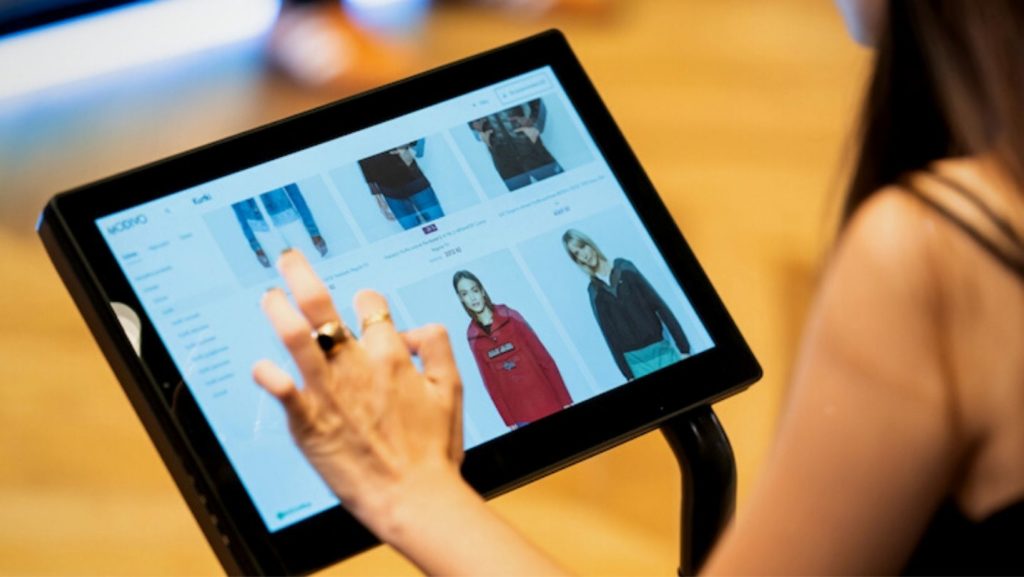 "We are very proud that Nanovo technology supports eobuwie.pl and MODIVO in the foreign expansion of the retail stores. The success of this concept in Poland and the interest it has aroused among customers is enormous. I believe that a similar scenario will be repeated in Prague. In the Czech Republic, Nanovo also operates the Sephora and Cinema City chains," says Piotr Badowski, CEO of Nanovo.
In addition, the launch of the Same Day Delivery service is planned for Prague in September, which will provide quick deliveries to any address in the city.
"We focus on the highest standards of service, so we offer express delivery around the city, even in 90 minutes. We will also offer clients specific time intervals so that they can determine the appropriate time for deliveries to arrive," says Konrad Jezierski, President of the Board of Directors of Eobuv.cz and Director of Retail at eobuwie.pl.