According to the Eurostat report, women are significantly more educated than men in the EU
Higher education in the European Union is a fact for more and more people, with 2021 reaching an all-time peak for the continent. These are the findings of the most recent Eurostat research on the topic, published this week.
According to the data, Ireland leads the pack, with around 50% of people 25 to 74 years having completed higher education, meaning, a university or other higher educational institution.
This result is followed by Luxembourg, where that percentage is just under 50 and Cyprus, where this group comprises around 45% of the population. For comparison, the EU average is just above 30%.
On the other side of the spectrum with the lowest amount of people having gained tertiary education, Eurostat points to Romania, Italy and the Czech Republic, where higher education levels hover around the 20% mark.
This result is particularly low in Romania, in fact, the lowest in the EU, where people with a university degree or an equivalent account for around 18% of the population between 25 and 74.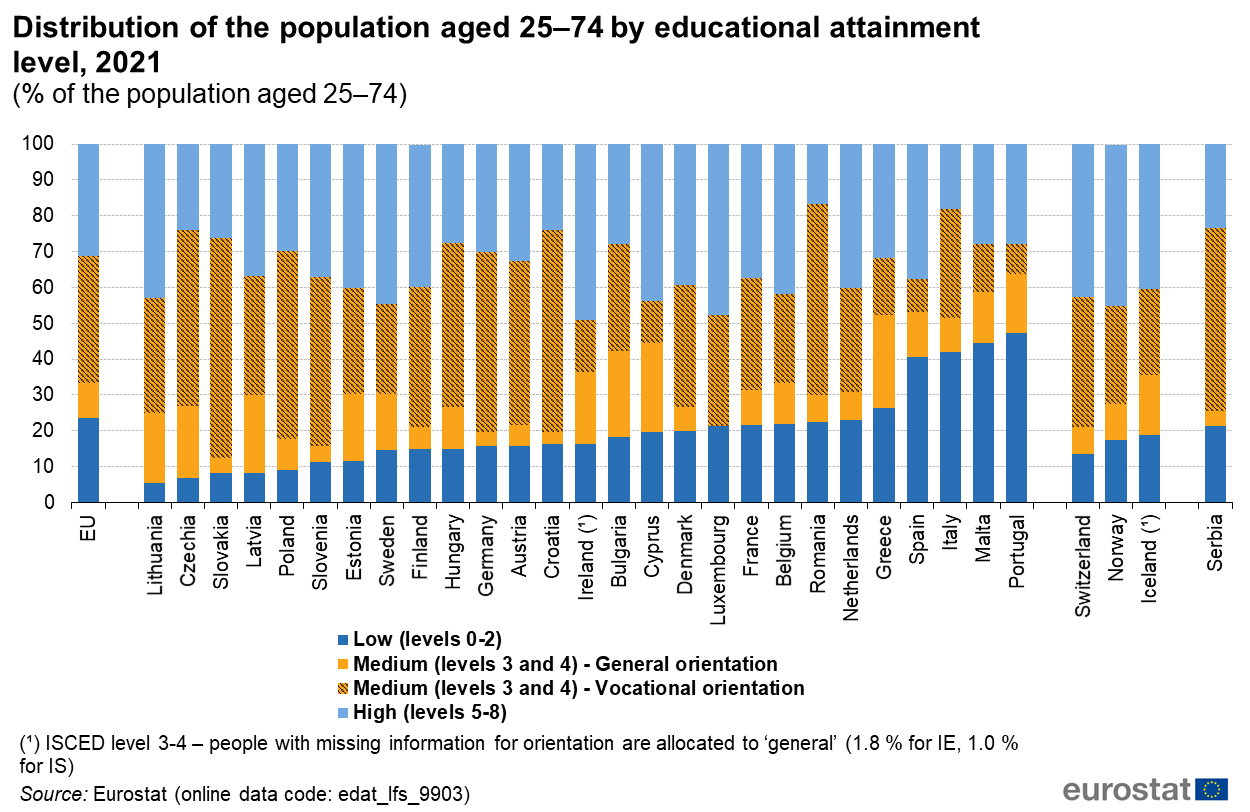 Higher education in the new generation and the 21st century
Higher education is increasingly vital for the well-developed job market of the EU, both for individuals and for society as a whole. As the labour market and our everyday lives become more entwined and complex, through digitalisation, demand for highly-skilled and specialised work will only increase.
Generally, even an upper secondary education, meaning high school or vocational training is often considered the minimum level that can enable individuals to participate in society fully and live a fulfilling life. This is why in 2021, the EU adopted a package of measures, aimed at increasing tertiary education among young people (25-34) to 45% by 2030.
Around half of all Member States have already reached that target, with Ireland reporting over 60% of its population reaching the goal.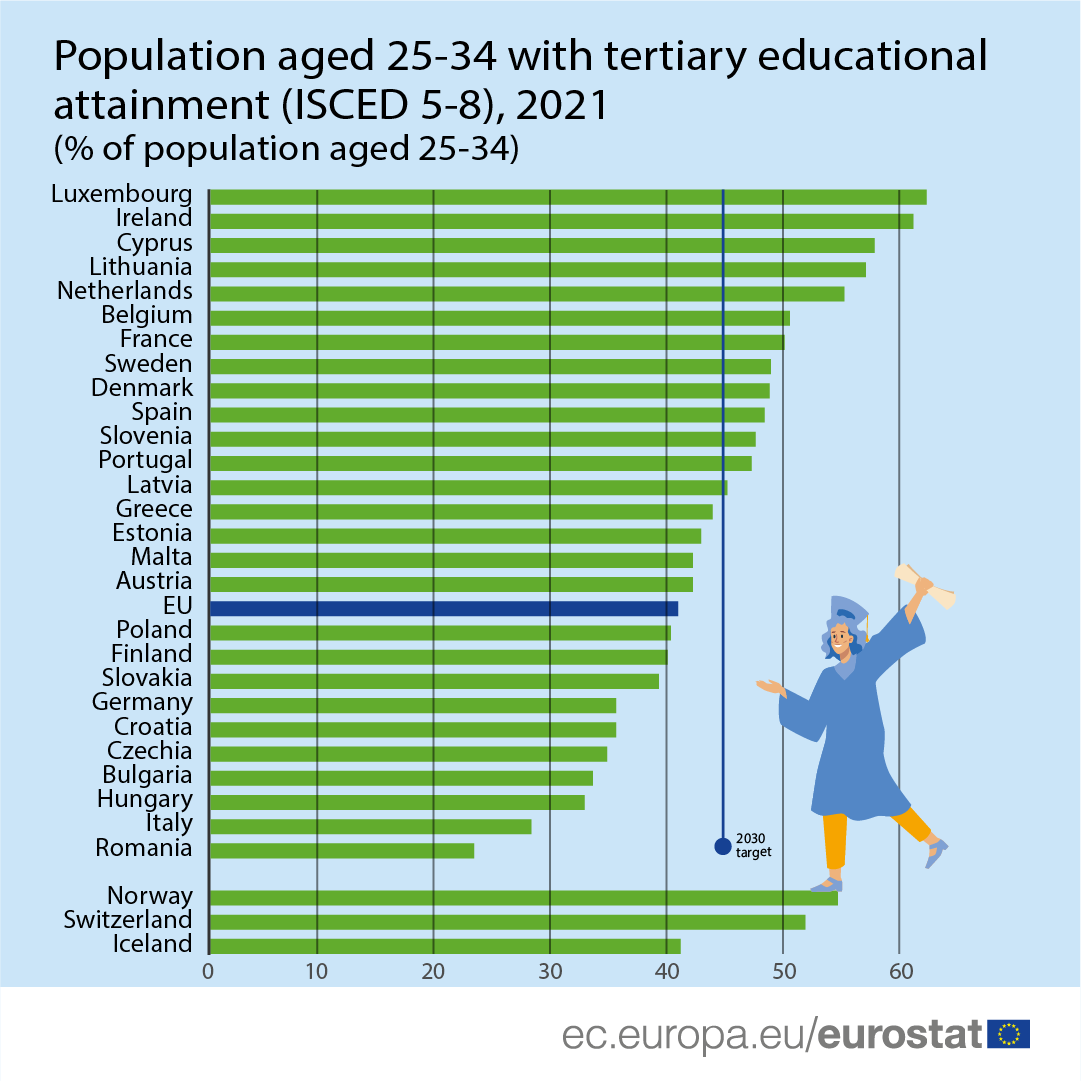 The gender gap in education
Women in the EU are, on average, more educated than men. According to the Eurostat data, they reached the bloc's 2030 higher education goal of 45% back in 2019. In 2021, that number rose to 46.8%.
For comparison, the share of men with tertiary education was just 35.7% in 2021. Despite the fact that the number of men graduating from universities has been rising over the same period, it has been doing so at a slower pace, leading to a gender gap of 11.1% between the two groups.
This trend continued in the younger group of 20 to 24-year-olds, who have at least upper secondary education – more women are graduating from high schools. There are only two countries in the EU where men outpaced women – Romania and Bulgaria.
Nevertheless, most EU countries reported an overall high rate of people that have at least upper secondary education in the same age group, with the average sitting at around 85%.