Czech Republic has the third-highest rate of obesity in the EU with 60% of the population is classified as obese, according to figures published by the European Commission.
The lowest share of overweight people is among those aged 18-24, at just over 20%, while this figure rose to over 60% of those aged 65 to 74. The EU member states with the most overweight adults were Croatia and Malta (65%).
In contrast, the lowest share was found in Italy and France with 45 per cent of adults overweight.
People are considered overweight if they have a Body Mass Index (BMI) – a measure of a person's body fat which is based on their weight relative to their height – of 25 or more.
A person's BMI is calculated by their weight in kilogrammes being divided by the square of their height in metres.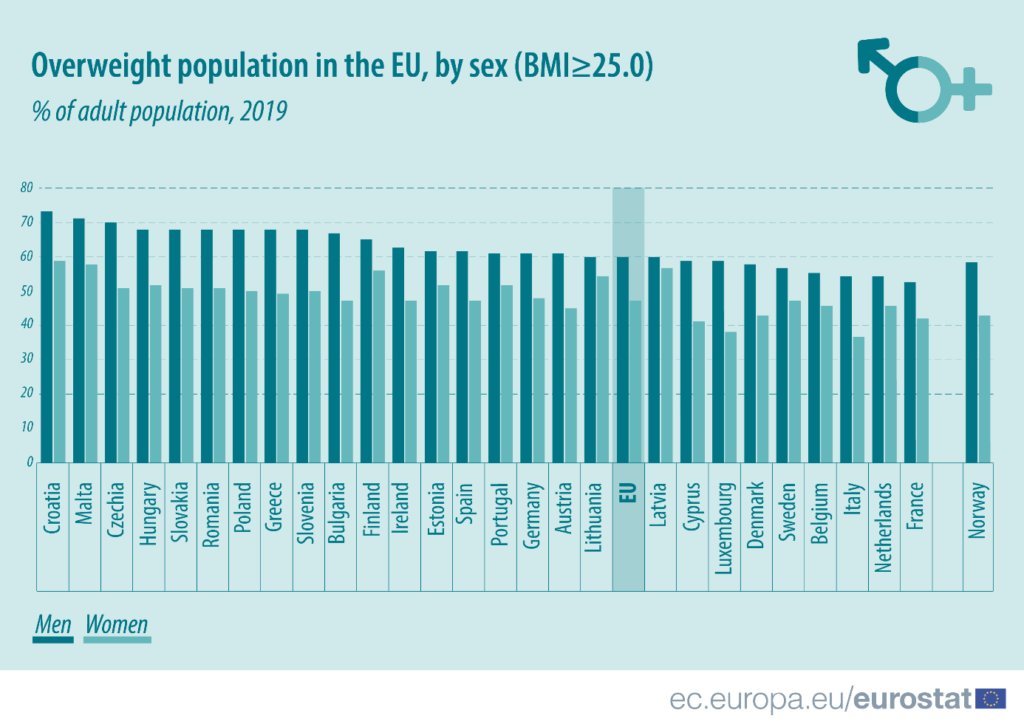 High BMI
Adults with a BMI of 30 or higher are considered obese, while a BMI in the range 18.5-25 is classified as normal.
Overall, the Eurostat figures which contain the first results of the European Health Interview Survey show that just over half of all adults in the EU are overweight.
While 45 per cent had a normal weight in 2019, 53 per cent were classified as overweight with almost 3 per cent regarded as underweight.
The European Commission said weight problems and obesity are increasing at a rapid rate in most EU member states.
A Eurostat spokesperson said obesity is a serious public health problem as it significantly increases the risk of chronic diseases such as cardiovascular disease, type-2 diabetes, hypertension, coronary heart diseases and certain cancers.