Ivana Trump, Donald Trump's first wife and the mother of three of his children, has died aged 73.
"She was a wonderful, beautiful, and amazing woman, who led a great and inspirational life," Mr. Trump posted on his social media platform Truth Social.
Ivana Trump, who was born in Gottwaldov, now Zlín, married the former president in 1977. They divorced 15 years later in 1992. They had three children together – Donald Jr, Ivanka and Eric Trump.
Police believe the cause of death may be accidental, according to the Associated Press.
Sources told the news agency Ms. Trump was found unconscious near a staircase at her New York City home, and it is believed she may have fallen.
Donald and Ivana Trump were notable public figures in New York in the 1980s and 1990s, and their split was the subject of intense public interest.
After their separation, she went on to launch her own lines of beauty products, clothing and jewellery.
While living in Canada in the 1970s, she worked as a ski instructor and model.
On a work trip to New York City in 1976, she met Mr. Trump while with a group of models. They were married the following year and quickly became a tabloid fixture.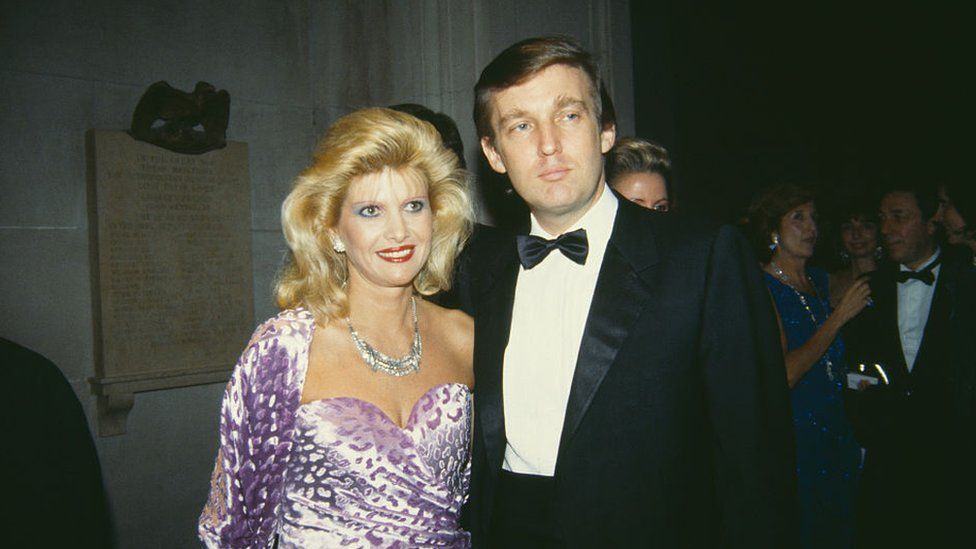 When the divorce settlement was finalised in 1992, Ms. Trump had signed a non-disclosure agreement but also received $14m and a mansion in Connecticut among other things.
She was also married twice more: to Italian businessman Riccardo Mazzucchelli, from 1995-97; and to Italian actor Rossano Rubicondi, from 2008-09.