The quarter of Libeň has an interesting history, tied with many famous people. First of them is Bohumil Hrabal, one of the greatest writers in Czech history, who used to live and work on Na Hrázi St.
A few metres over on Zenklova St, Operation Anthropoid (the assassination of Nazi Germany's mastermind Reinhard Heydrich) took place during World War II.
Then, after the fall of the Eastern Bloc, the whole country fell headfirst into hilariously sadly unregulated capitalism bonanza, best represented by entrepreneur Ivan Jonák and his Discoland Sylvia on Primátorská St.
A large sign on the roof of the building reads "Newly opened!" as if residents of the area do not know that it is one of many other abandoned buildings and houses in the area.
Once a legendary club in Libeň
The owner of the building was the controversial Czech businessman Ivan Jonák.
Discoland was built in 1992. At that time, the establishment was extremely famous and the celebrities of that time used to come there.
Jonák himself was the infamous 'King of the Underworld.' He was a former garbage man, circus performer, and bouncer. The Discoland building was created thanks to his wife Ludvika, who found a German business partner that financed the construction of the multi-story disco.
The disco quickly became quite famous as it was located away from the city center. Politicians, celebrities, but also criminals used to come here. Famous personalities as Vilém Čok, Petr Janda, Lucie Bílá, and Karel Gott were regular visitors.
The murder of his wife Ludvika
Due to his often repugnant behavior, Jonák's ex-wife Ludvika began to secretly negotiate with their German business partner to separate Jonák from the club's management and then sell it.
But Jonák reacted very quickly and dramatically. He ordered the assassination of his ex-wife. The assassin shot her in a stall in Petrovice, in April 1994.
Within half a year, the police accused ten men in connection with the murder, including Jonák. He immediately found himself in custody, where he stayed for two years. He was eventually sentenced to 18 years for the murder of his ex-wife.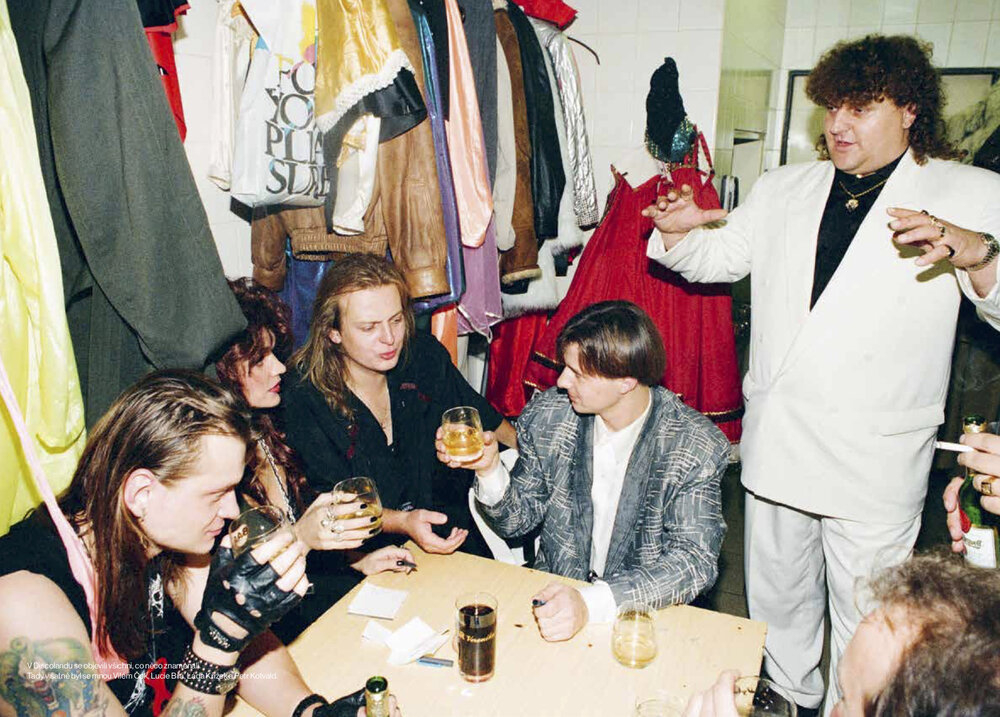 From prison, he drove straight to Discoland
While in prison, however, he refused to plead guilty. He claimed that he himself was the target of attacks, when a bomb exploded under his car or when an unknown man shot him in the face.
When he was released on April 28, 2014, Jonák paid a visit to Discoland that same day. He had a number of plans regarding the facility. Eventually, he was brought into a courtroom again, but this time it was over finances and ownership of the club with his daughters.
He described his desire to continue with operating and possibly changing Discoland. "To sit for the rest of eternity on a white cloud in a white shirt and sing hallelujah is not my dream. I'd rather go to hell with my friends," he said. But his plans did not come to life. 
He died on February 24, 2016 at the age of 59. Jonák's trial was among the most closely-watched in the Czech Republic in the 1990s.
What is happening to the once-famous building today?
Discoland has had a new owner since autumn 2017: the businessman Petr Michovský. He owns, among other things, a construction company and deals with luxury real estate.
What will happen to the legendary spot will be known, probably, in a few months.