Located just a one-hour drive from the Czech capital, Mcely is a picturesque village of great mystical allure, and it is home to the beautiful Chateau Mcely, which hides within the famous St. Georges Forest.
The chateau's history began when it was built back in 1698, on the site of a former Celtic settlement. It has been home to noble families and lots of royalty over the years.
The actual village of Mcely also has a significant history- the worship of female deity here has long been tradition because of its religious magnitude. There are detailed recordings of an apparition of the Virgin Mary of Mcely, which appeared to three orphans back in 1849 and 1850.
Old records state that she revealed herself to the girls for nine months and told them nine different secrets in a small field between the Chateau and a neighbouring church. The sightings are known as the Mcely Miracle.
The guests of Chateau Mcely report feeling a strong, loving, magical energy when they visit, almost as if the Virgin Mary's presence still looms.
The aristocratic residence, in this magical location, is the embodiment of a five-star luxury property. It's a romantic and rejuvenating venue with both a natural spa and 5 hectares of an English park, all which seems to offer the perfect blend of nature and history.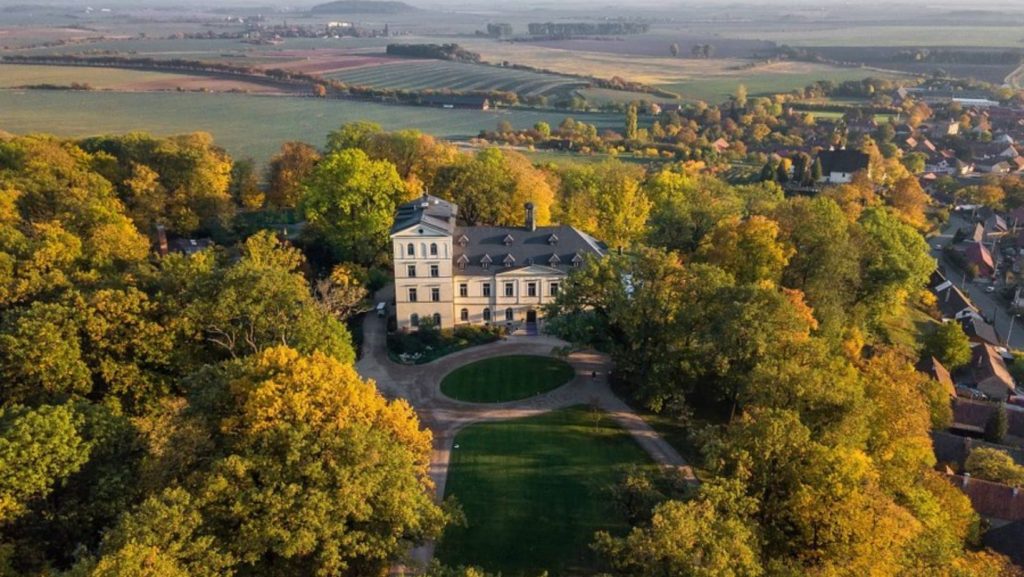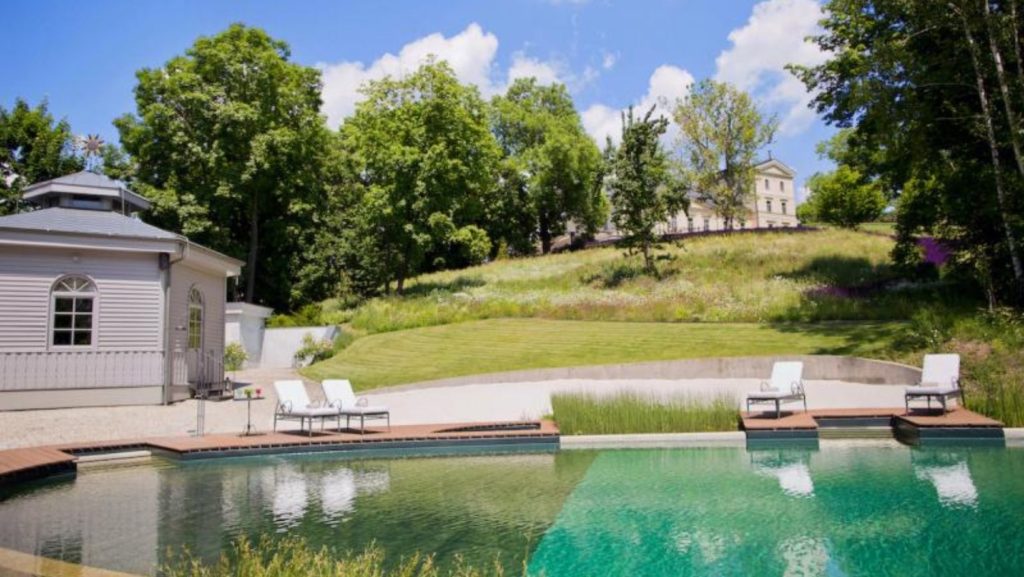 From its current undeniable beauty, it is almost impossible to believe that a few years ago the Chateau was in complete disrepair, devastated after previous royal owners were forced to leave under the Beneš Decrees. The side wing collapsed, and the castle was in a state of ruin for many years.
That is until the current owner, Inez Cusumano, saw potential in the 17th-century castle and miraculously restored it to its contemporary state.
She decided to remodel the castle in 2006 with green principles such as deriving energy from renewable sources and having heating systems which rely on combustion of wood chips. They even use candles in many public rooms instead of electric lights.
Today, the Green House Chateau offers its guests accommodation in 24 lovely rooms and suites with their own unique designs. 
The castle has since won the World Travel Awards 2008 in the category of "green" hotels and is a part of the Five Star Alliance.